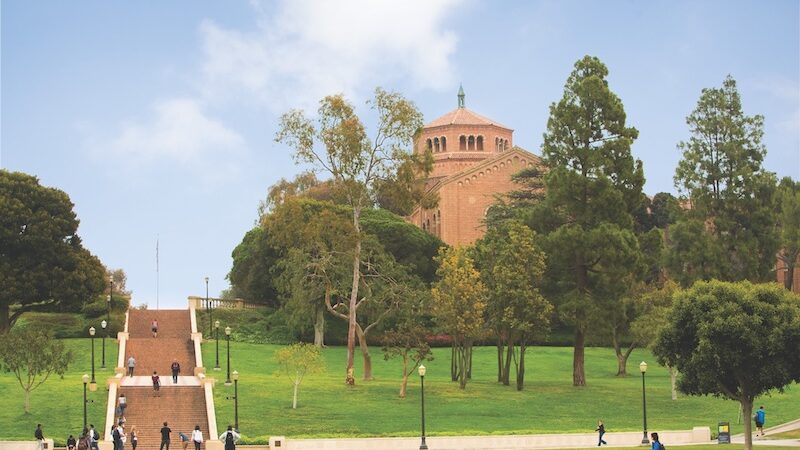 Event
UCLA-wide events calendar
Sustainability at UCLA brings together a community of students, faculty and staff.
For those interested in more events on the environment and sustainability, follow our friends at UCLA Sustainability.
The mission of sustainability at UCLA is to create a culture of sustainability at UCLA in which the entire UCLA community is aware of, engaged in, and committed to advancing sustainability through education, research, operations, and community partnerships.
---
With over 30 research centers focused on sustainability, UCLA is creating the technology and training the leaders of tomorrow, while leading by example in our own operations. 
The Sustainable LA Grand Challenge — a UCLA-wide initiative dedicated to transforming Los Angeles into the world's most sustainable megacity by 2050 — is connecting leading scholars across campus and partners outside of UCLA to solve urban sustainability challenges in Los Angeles and beyond, while training the next generation of sustainability leaders.
You can hear straight from our students doing applied research on campus through the Institute of Environment and Sustainability Sustainability Action Research Program. Get Involved and learn how you can participate.
This effort is managed through the Sustainability Committee under the Office of the Chancellor, and the Office of Sustainability.