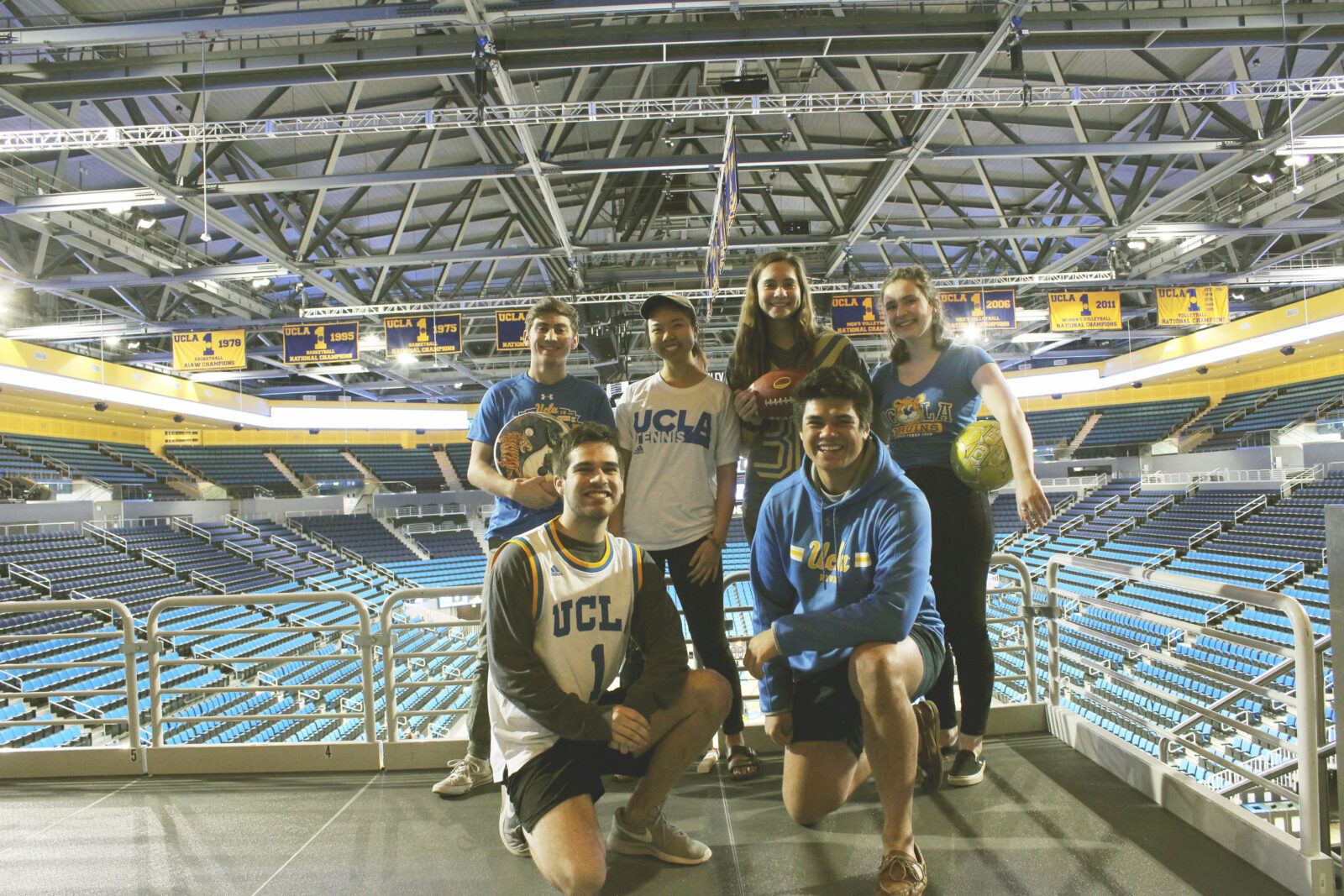 Green Games Blog Post: February 22, 2019
A New Plan of Attack: Green Games Regroups and Reorganizes After Zero Waste Basketball Game
By: Zachary Alter, Jacob Gerigk, Sarina Levin, Jonah Eisen, Amber Lam, and Kate Minden. Edited by Chloe Ney.
Since the Zero Waste Basketball game during Week 5, we have been analyzing the data we collected at the event and brainstorming with our stakeholder Kayla about proactive sustainable practices for UCLA athletic events on campus. While the Zero Waste Game was a success (we  diverted 94.7% of the waste produced!) there were still major issues that caught our attention during the audit. Some major topics of concern were food waste from concessions, the lack of composting during sports games, and paper cups from vendors. To combat this, we've created several "subcommittees" to tackle these issues.
Our Food Waste subcommittee is reaching out to local food banks and resources on campus, such as the Food Closet and Bruin Dine. The amount of clean, prepared food that was thrown away by concessions at the Zero Waste Game was unseenly and in making strides to resolve this, we are looking into nearby food banks and homeless shelters that have programs or are willing to accept food leftover from sports events. In regards to what we can do about food waste on campus, we are reaching out to the students that manage the CPO Food Closet that provides those food insecure students a source of food free of charge and those that organize Bruin Dine that is a program that offers leftover UCLA dining hall food to anyone that needs it. Our team and our stakeholders hope that these efforts can eradicate the food waste that our sporting events produce.
Another one of our subcommittees is focusing on the issue of paper cups. This committee is working with Kayla and Associate Athletics Director Derek Doolittle to create souvenir cups that can be sold at sporting events instead of the single-use cups that vendors currently sell. We will try to coordinate with vendors to give discounts to customers who use these souvenir cups for drinks. We believe this will incentivize consumers to bring the souvenir cups and stop buying the single-use cups. This could greatly decrease the amount of waste generated at sporting events. Additionally we are working on creating a first draft for sport-specific templates, that will eventually go towards creating an overall "Green Events Template" for UCLA sports games. While we are attempting to tackle many different issues, we have worked with our stakeholder to set realistic goals and form action items for our team that we look forward to working towards in the next few weeks.
The amount of cups that were sorted during the Zero Waste Game audit on February 6th, 2019.