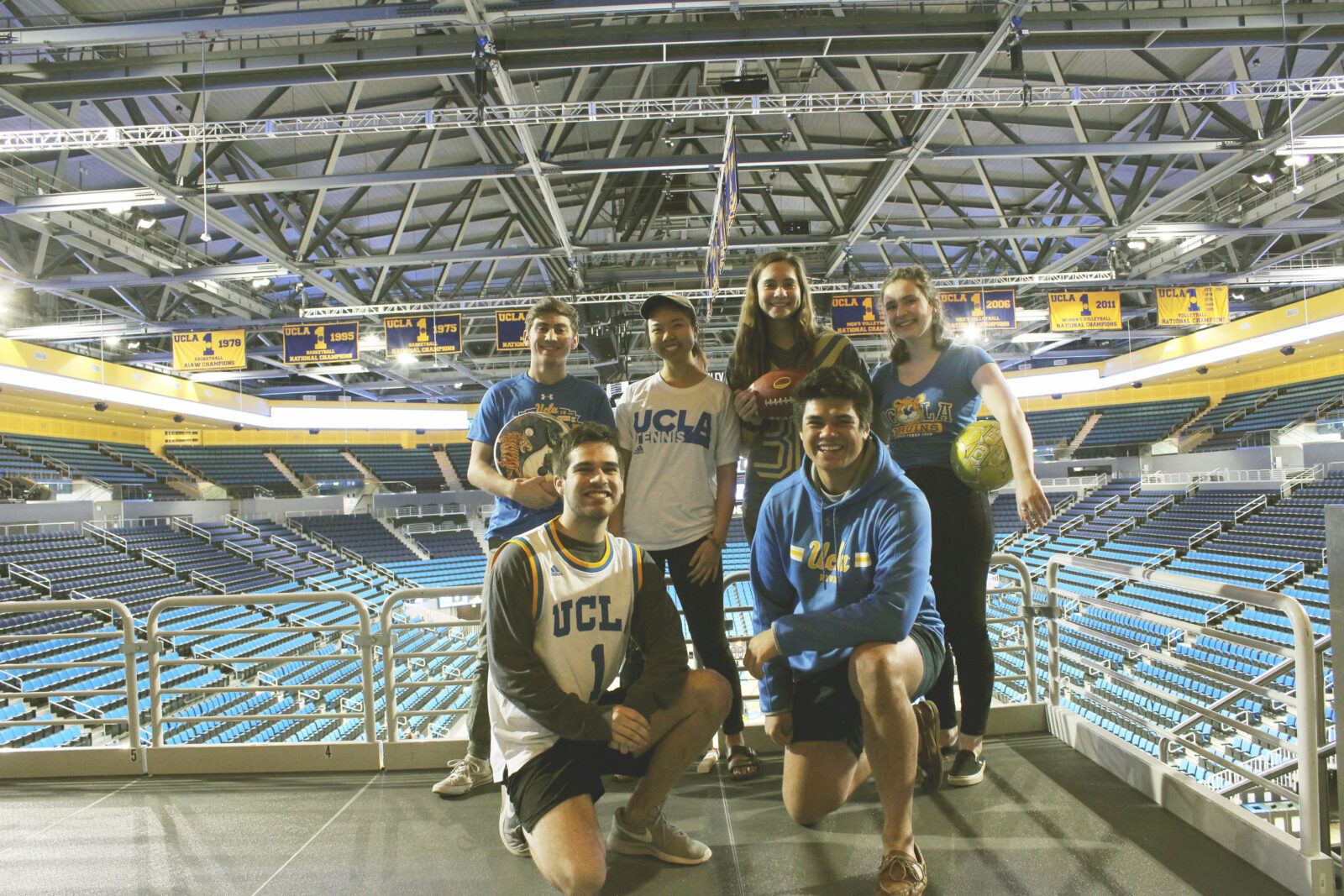 Green Games Blog Post: May 2, 2019
Serving Green Games Knowledge at Earth Day 2019
By: Zachary Alter, Jacob Gerigk, Sarina Levin, Jonah Eisen, Amber Lam, and Kate Minden.
The Green Games team had a successful day tabling at the Earth Day Fair event on April 22. In addition to getting 25 more responses on our survey, we had a variety of questions set up which focused on topics of sustainability relating to general sporting events in addition to events and policies at UCLA. Students were surprised by some of the impacts sporting events have on the environment and we were glad to have helped illuminate some of the research we have been working on the past few months. The team had a great time spreading knowledge, throwing the frisbee, and experiencing other aspects of UCLA's Earth Day Fair.
We are also making headway on our general UCLA varsity sports template for executing green games. In addition to making progress on the template, we are expanding the scope of our project and making a template for UCLA's club sports programs. We are also planning another waste audit on May 10th at a UCLA softball game at Easton Stadium. We will be trying new techniques to improve waste diversion rates, as well as gain insight into attendee's disposal trends and disposition.
Team members Sarina Levin and Jacob Gerigk table at UCLA's Earth Day Fair!