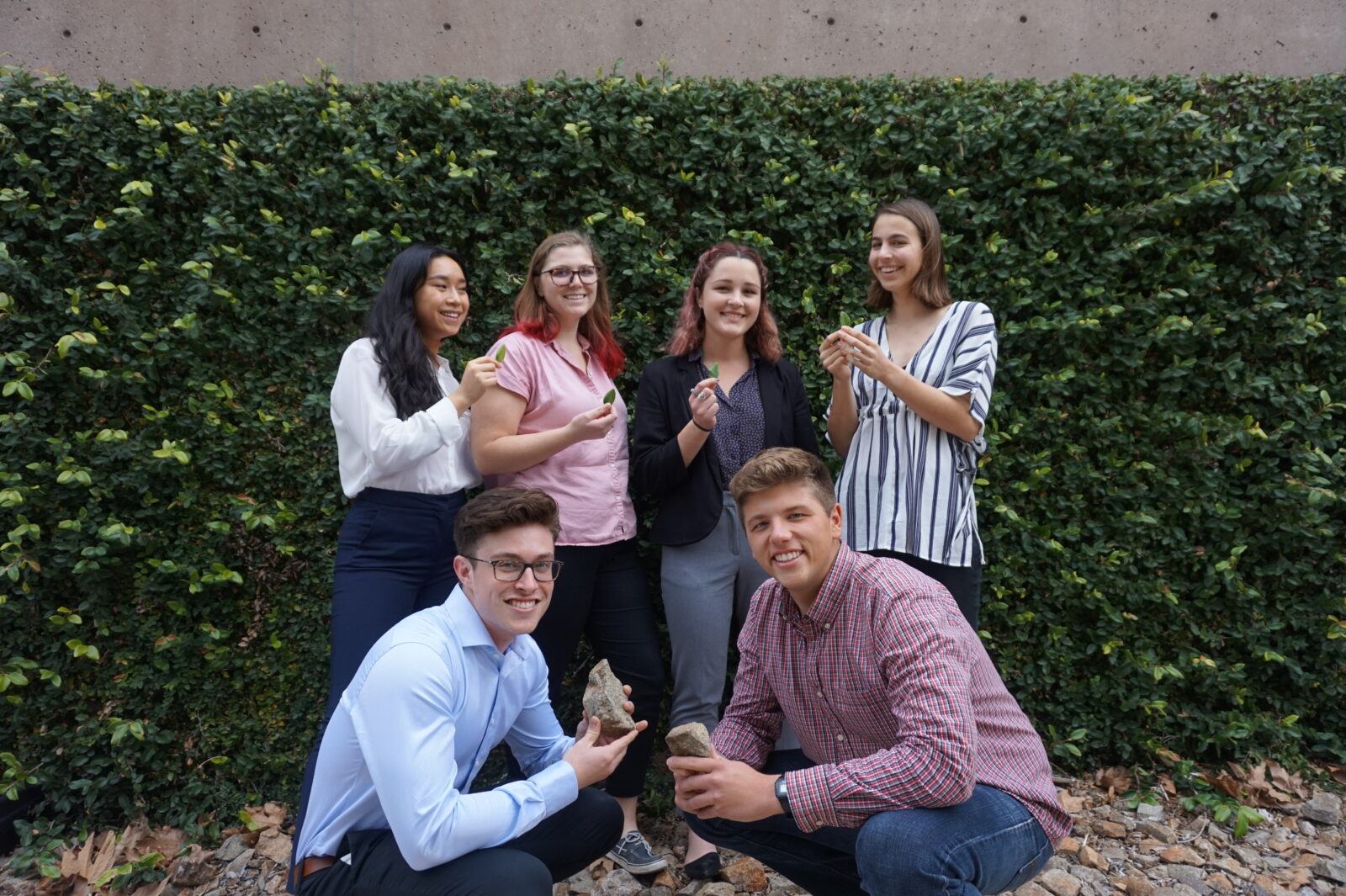 Resilience Blog Post: February 1, 2019
Resilience Team Adapts Resilient LA Plan to UCLA Needs
By:  Lea Le Rouzo, Nicholas Caton, Anh-Vy Pham, Sophia Bozone, Tory Coffin, and David Scolari. Edited by Chloe Ney.
Last week, we, the Sustainability Action Research Resilience team, met with our stakeholder for the first time to discuss potential project topics. Amy Shadkamyan, our stakeholder and UCLA's Emergency Management Specialist, led the discussion about how to integrate sustainability into resilience planning at UCLA. During our meeting, we decided to begin our project by juxtaposing the City of Los Angeles's resilience strategy with UCLA's current resilience resources. The resilience strategy framework includes fifteen goals the city has outlined to help advance resilience efforts in the region. With our project, we are aiming to make those goals relevant to our campus. We plan to make a comprehensive list of the resources we already have in place for each goal and to find which goals are lacking resources on campus. In order to focus on the integration of sustainability efforts in the resilience framework, we have identified which goals lend themselves practically to sustainable development. These resilience goals pertain to infrastructure, education, water, energy, health, and food. By setting goals for UCLA resilience, we hope that our project can bring together diverse efforts on campus to make our university more resilient, especially in the face of pressures from climate change.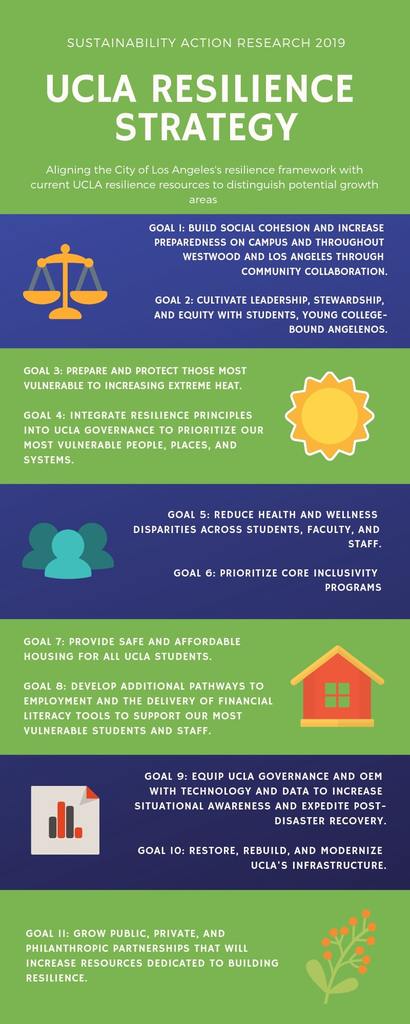 Infographic Caption:
The City of Los Angeles's resilience strategy outlines practical goals to increase resilience in the region. Our SAR team plans to use these goals to identify how UCLA has already addressed resilience on campus and which additional resources are needed to become a sustainable, resilient campus.