Resilience Blog Post: March 1, 2019
Targeting UCLA Strengths and Weaknesses to Improve Campus Resilience
By:  Lea Le Rouzo, Nicholas Caton, Anh-Vy Pham, Sophia Bozone, Tory Coffin, and David Scolari. 
Over the past couple weeks, the SAR Resilience Team has been hard at work continuing our progress toward the identification of UCLA's initial resilience preparedness. After dividing up related sections of resilience goals (with categories such as energy, vulnerable populations, equity, and many more), the team has been combing through all UCLA has to offer to target areas of strengths and weaknesses. As of now, we have largely completed this process and are excited about moving forward in the next steps of the UCLA Resilience Plan. In the coming weeks, our hard work will come to fruition in the first meetings of a resilience dedicated task force composed of key faculty members. From our hours of work, the team will be able to offer suggestions and inform the creation of a resilience plan that adequately protects the large population supported by UCLA each day.  
For spring quarter, the team is looking forward to new opportunities for education and outreach centered around our current work as well as the work of previous SAR Resilience teams. To begin, we will be exploring and creating potential designs for signage to announce the installation of stormwater capture cistern in Parking Structure 9. Additionally, because resilience can seem to be a nebulous and distant topic, we would like to reach the student population and begin conversations about UCLA's next steps in this area.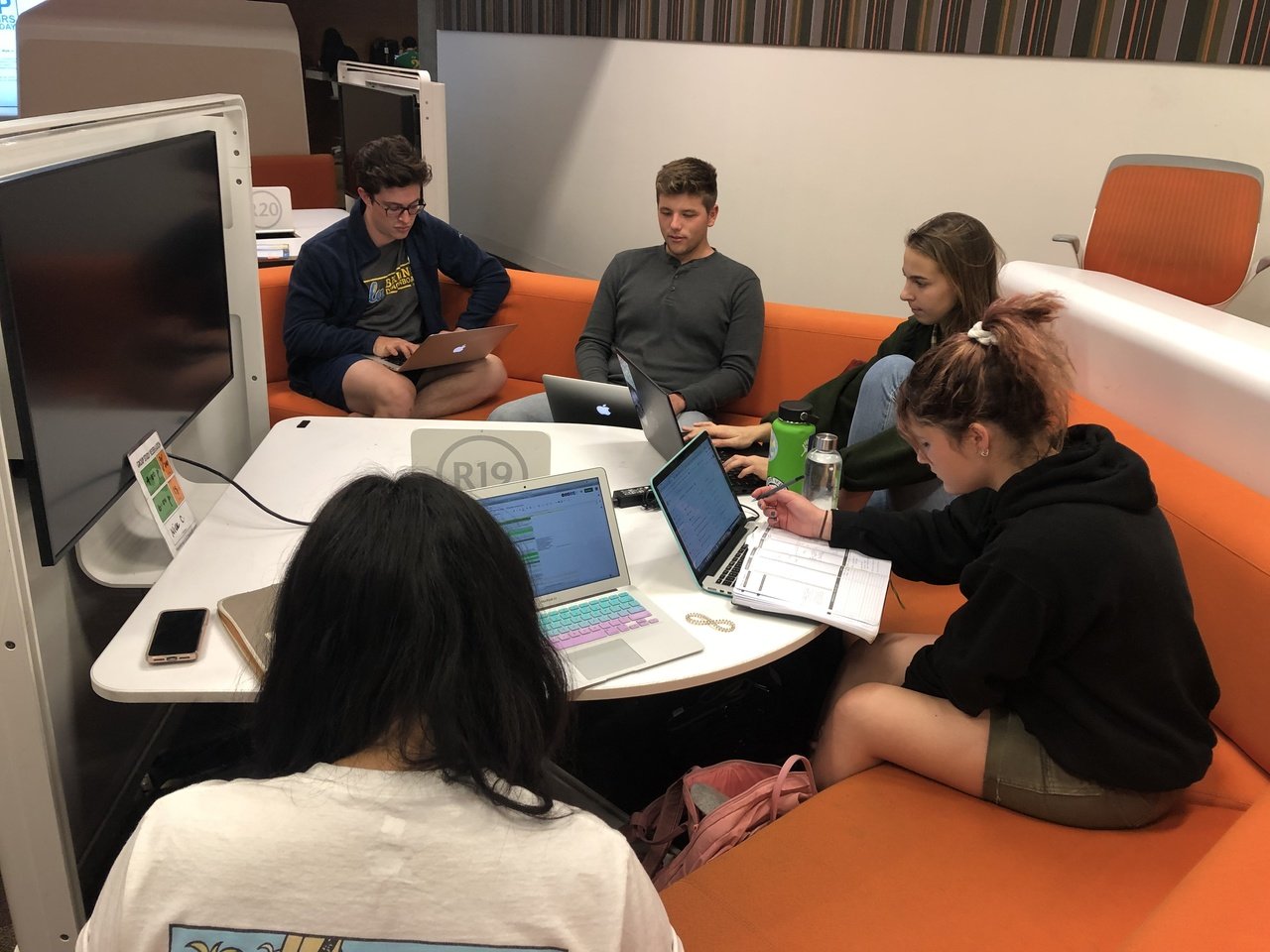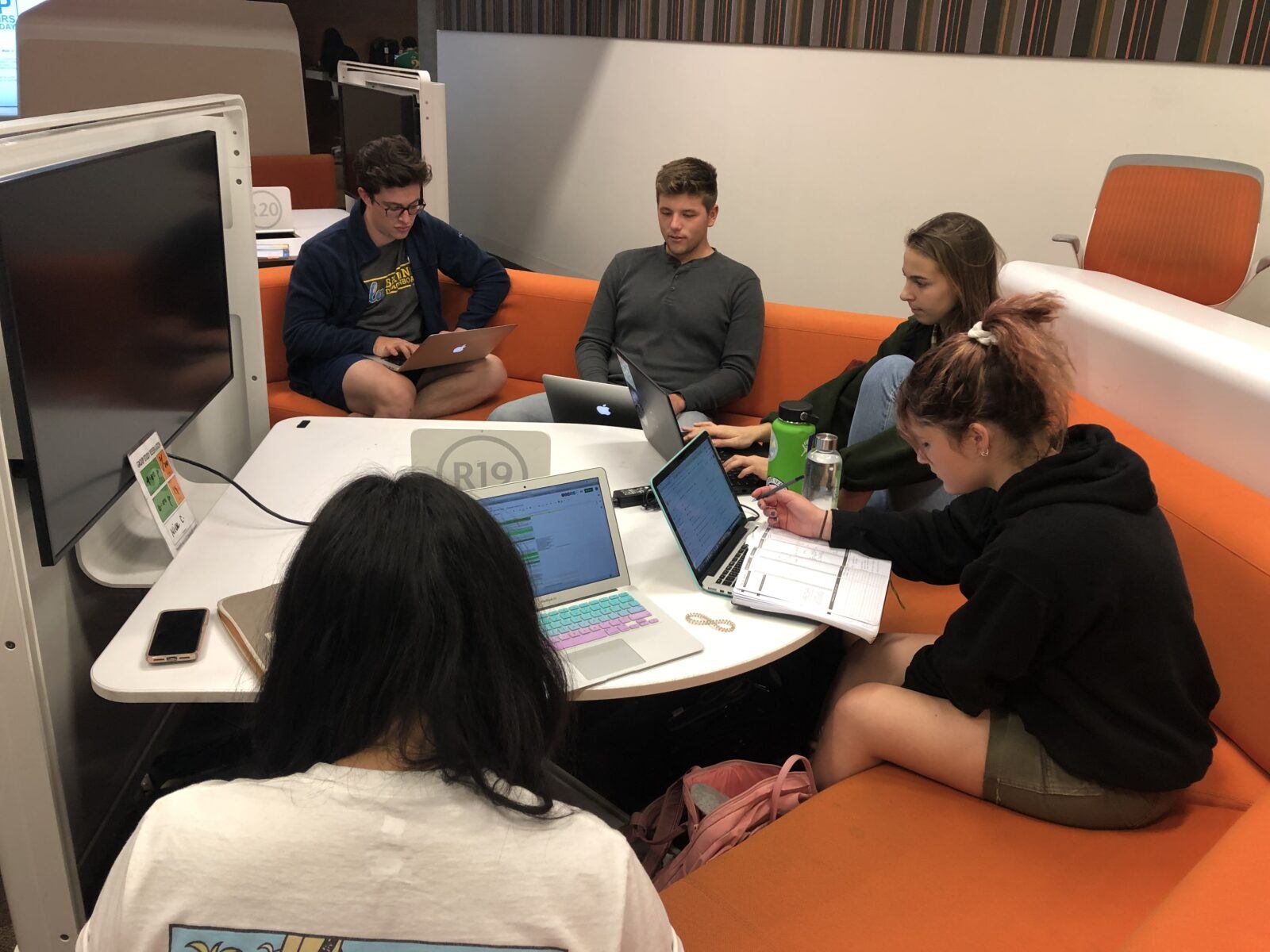 The SAR Resilience Team at our weekly meeting, hard at work digging into all the existing UCLA programs and services.