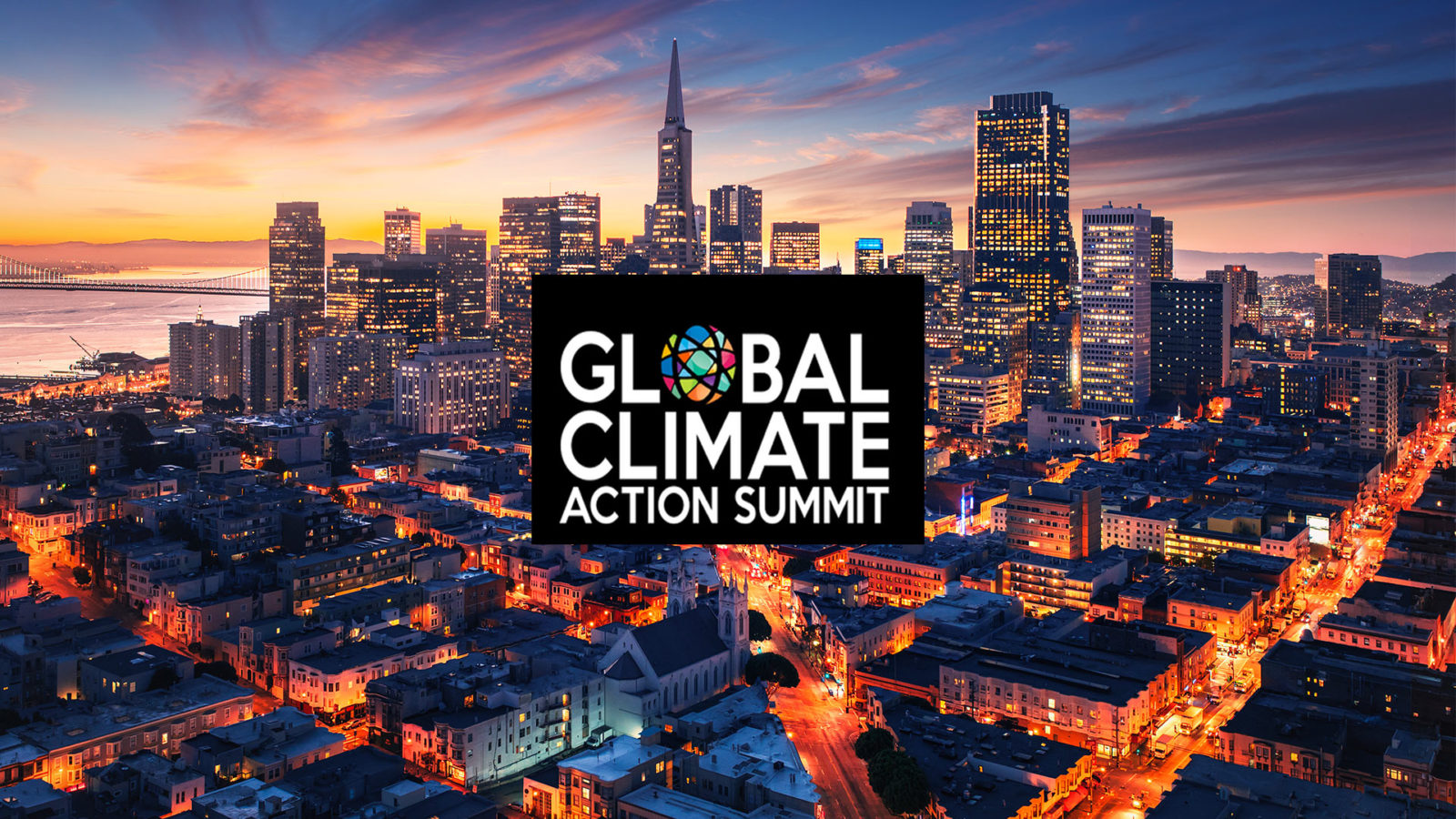 Young climate heroes on display at summit
The biggest news from last week's Global Climate Action Summit came from Governor Jerry Brown, who signed Senate Bill 100, committing the state to 100 percent clean energy by 2045.
By that time, the 80-year-old Brown's generation will no longer be in charge. People who are now in their 20s and 30s will be. That's why, as a youth delegate to the summit, my focus was on climate action being taken by young people.
Many are already stacking up impressive accomplishments.
Michael Wong, who is entering his final year as an undergraduate at University of Pennsylvania, is CEO of his own company, InstaHub. Wong invented a snap-on device that turns normal light switches into a motion-detecting ones, saving electricity and money by automatically shutting off lights when people forget.
Then there's Paige Atcheson and Cassidy Jones, the young women who run the nonprofit organization Our Climate. They're focused on the political end of things, organizing get-out-the-vote efforts and building support for policies aimed at creating a low carbon future. Atcheson and Jones ran the #YouthStepUp contest, an affiliated event at the summit that highlighted young people's work toward climate solutions.
Valeree Catangay, a third year UCLA undergraduate, was one of the contest's winners. Catangay is a UC Carbon Neutrality Fellow and part of the California Allegory Youth Fellowship, which supports artists and activists fighting for climate and environmental justice. She also founded the Environmentalists of Color Collective at UCLA, which seeks to "amplify and prioritize the narratives, experiences, and needs of black, indigenous and people of color environmentalists."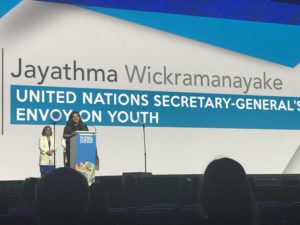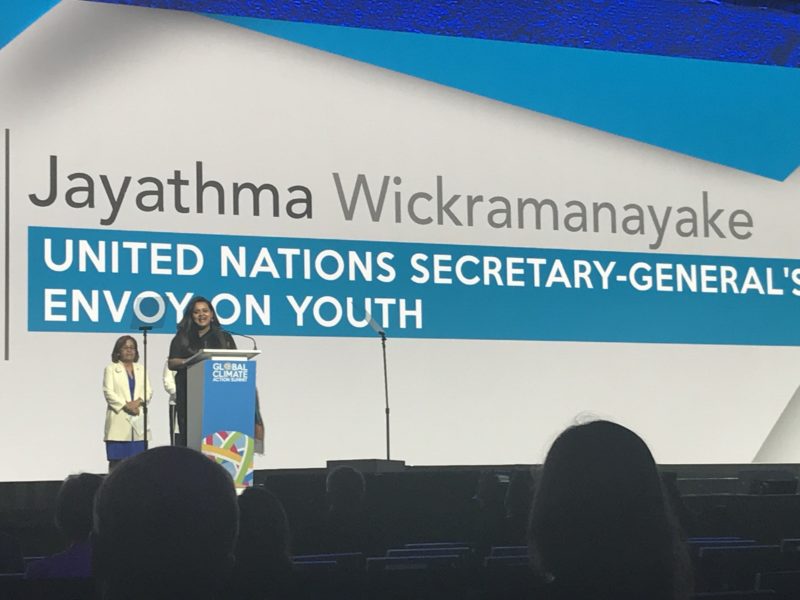 But the young person I found most inspiring was Daniela Fernandez. During a panel on oceans and climate, Fernandez talked about how — at age 19 — she founded her own nonprofit: Sustainable Ocean Alliance. In the five years since then, she's grown it into an impressive network of young ocean leaders, NGOs, governments, and private companies. Frustrated with slow progress on ocean environmental problems, she uses cross-sector collaboration to find and implement solutions quickly. Her organization's Ocean Solutions Accelerator program has start-up companies work to develop tech-based ocean solutions in eight-week sessions. Then they are connected with mentors and investors, and provided funding to continue working on their concept.
At the conclusion of the summit, Jayathma Wickramanayake, the United Nations Secretary-General's Envoy on Youth, delivered a call to action. She encouraged everyone, not just young people, to step up their ambition and to act to stop climate change. At a time when the problem of climate change seems daunting, Jayathma's words were the perfect end to the summit.
At a summit filled with VIPs — politicians, CEOs, academic experts and NGO leaders — it was passionate, driven young people who left the biggest impression. Out of the 4,000 who attended the summit, around 200 were youth delegates under the age of 30. It is often said that our generation that will bear the burden of climate change, and that may be true. But we can also do a lot to change it.