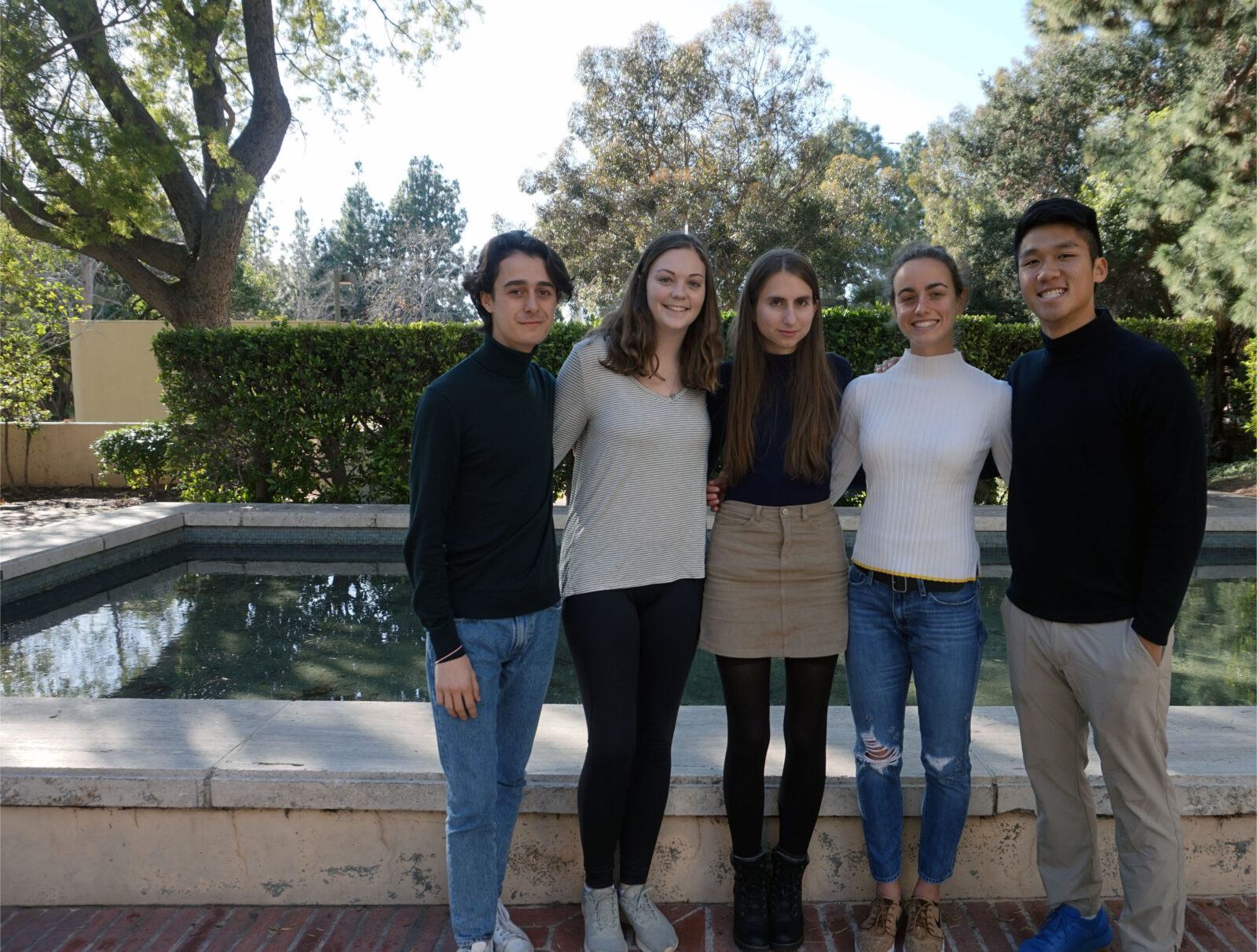 Zero Waste Blog Post: April 12, 2019
Spring Installation: Compost Bins at YRL
By: Natasha Oviedo, Malcolm Au, Kate Zeile, Gustav Fiere, and Elizabeth Tanner.
During our spring break, new compost and recycling bins were installed at YRL. The fifteen compost and fifteen recycling bins will make it possible for library users to easily recycle and compost the waste. Additionally, we met with the YRL building manager, Tom Rosholt, and John Angle of ASUCLA to discuss implementing the signage for our educational campaign, along with the current and upcoming changes to YRL and Cafe 451's waste infrastructure. Although there has been a delay in having our signage placed in the library, it appears people have been using the compost and recycling bins with fairly low levels of contamination, which we observed during library walkthroughs. We are also working to have a compost dumpster installed at YRL for the waste from the compost bins to be placed in. The date for that installation should be within the next week.
To further our research we have created a survey to understand YRL user's waste habits. We hope to use this research to improve our understanding of how YRL users, including visitors and library staff, dispose of their waste, why and what information is most likely to make them want to develop more sustainable habits.
Lastly, we met with and discussed tabling outside of YRL with our stakeholder Kikei Wong. We are planning on having a guessing game of how many straws are in a container that we collected during last quarter's waste audit, a waste stream sorting game, and other informational pamphlets. In order to incentivize people to come up and interact with us at the table, we are planning on having giveaways/raffles of products such as reusable straws, utensils, and water bottles in addition to handkerchiefs. Both outreach to library users and to administration are important to our research the rest of the quarter.
Photo 1: This photo shows the team with the dumpsters at YRL after meeting with Tom and Kikei.
Photo 2: This photo shows the new compost bins and recycling bins that can now be found throughout YRL.