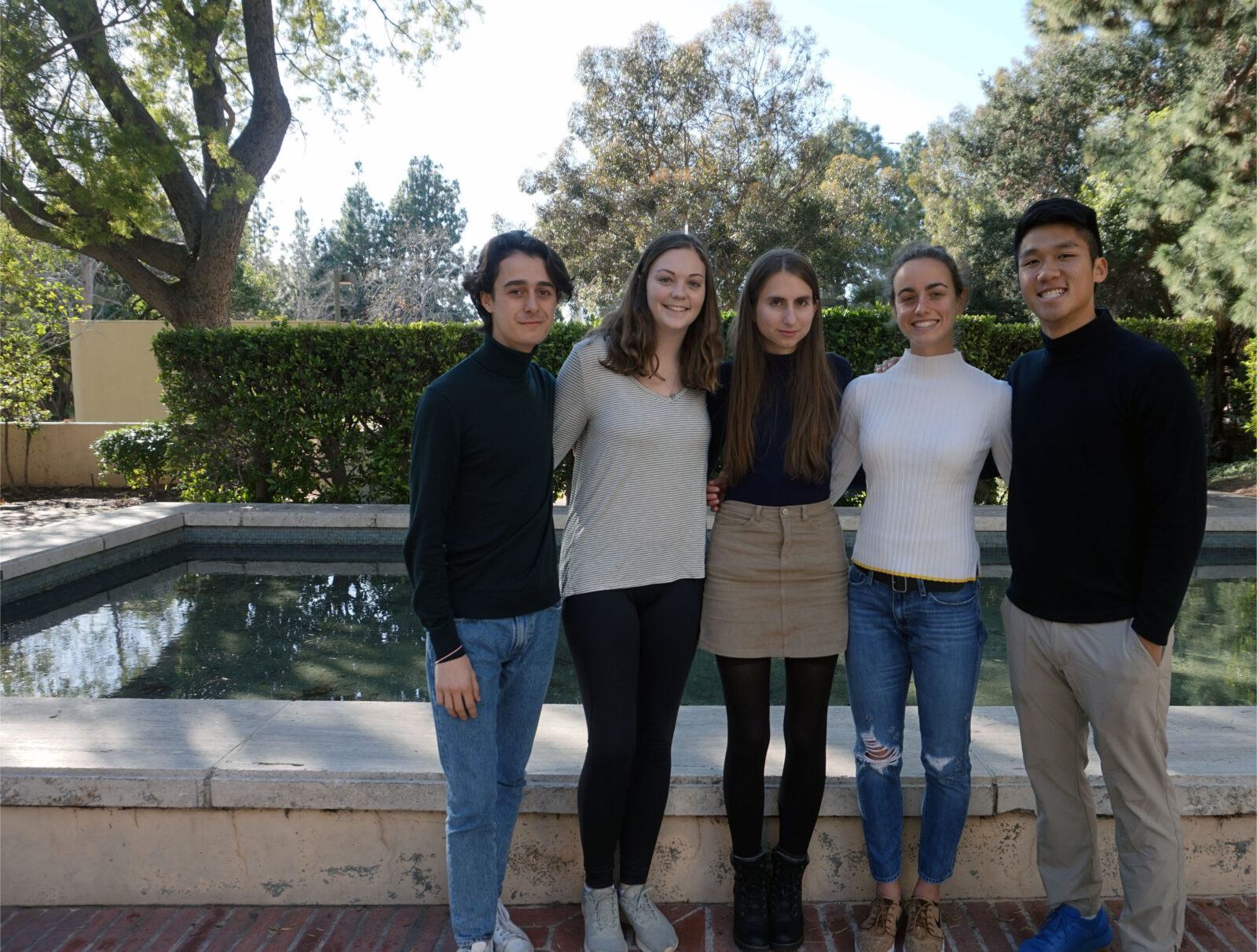 Zero Waste Blog Post: April 26, 2019
Zero Waste Stays Posted at New Library Compost Bins!!
By: Natasha Oviedo, Malcolm Au, Kate Zeile, Gustav Fiere, and Elizabeth Tanner.
This has been a very busy past few weeks for the Zero Waste Team! On Thursday, April 18, the Zero Waste Team spent the morning helping our stakeholder, Kikei Wong, and other Facilities Management employees unload and assemble the new Three Stream Bins being inputted into various locations on campus, including YRL. After unloading and assembling around 30 bins, the team then bagged them with the proper waste liners and placed them throughout Young Research Library. This is a huge accomplishment, as the library now has permanent compost, recycling, and landfill bins with clear signage and color coordinated liners to match. However, this is still a pilot program, so there are still some flaws in the system. For example, after placing the Three Stream Bins in the library, the YRL custodial staff told us that they believed the bins were too small for high traffic areas – much more high volume bins are needed in order to hold the large amounts of waste generated at YRL on a daily basis. This was very helpful feedback that Kikei Wong and our team contemplated. We then decided to keep the larger repurposed compost and recycling bins in the very high traffic areas of YRL and place the new Three Stream Bins in areas of slightly lower traffic, such as near study rooms or next to the elevators on each floor. Through this experience, our team was able to work with and get feedback from a variety of people, which was extremely informative and beneficial in terms of both individual and project development. We encourage everyone to visit YRL and check out the Three Stream Bins!
Additionally, this past Monday our team participated in UCLA's Earth Day Fair. Our table featured our research from this past quarter as well as educational games (with prizes) promoting Zero-Waste. First, we displayed the straws from our first waste audit. The object of the first game was to guess the amount of straws that we collected. Participants signed up on a google document and the closest answer won a prize pack which included bamboo utensils and other sustainable tools. We also had a waste sorting game where participants sorted out different types of waste into compost, recycling, and landfill. This game was very popular because it was challenging yet fun! Many people were surprised because they were unsure of how to dispose of certain types of waste. For example, Post-it-notes were commonly put into the recycle pile; however, because of the sticky substance on parts of the paper, it should be sent to the landfill. It was very interesting to observe people classifying waste. We were also able to share our research and action with those that stopped by. More people than we expected have seen the newly established compost bins at YRL. We felt a sense of pride that our work had a positive impact on the greater UCLA community.
"The Zero Waste Team as we assemble and introduce the new Three Stream Bins around Young Research Library."