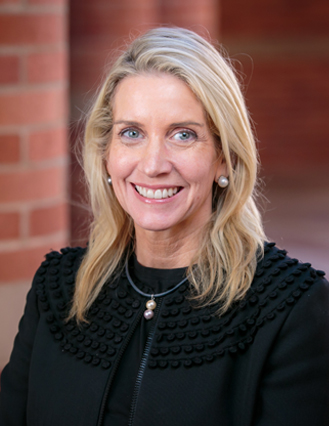 Jennifer Walske
Adjunct Assistant Professor of Management and Organizations
UCLA Anderson School of Management
Jennifer M. Walske is an adjunct assistant professor and interim faculty director of Impact@Anderson. Her published research focuses on emergent firms with an emphasis on how human capital, social capital and strategy aids new firm success.
She has received numerous research and teaching awards, including the best paper award from NYU Stern's Social Entrepreneurship Conference and the Cheit Award for Teaching Excellence at UC Berkeley-Haas, as well as outstanding faculty and research awards at the University of San Francisco. Prior to her career in academia, Walske was a nationally ranked software analyst by Institutional All-American and was a regular guest commentator on both CNN and CNBC. She also spent 10 years in Silicon Valley, where she held various marketing and product marketing positions within the software industry, prior to investment banking.
She is recognized for coaching future leaders of emergent social venture firms, drawing on experience as a board member of various nonprofits and for-profits, including the Fair Trade USA, Net Impact, Boston Ballet, San Francisco Ballet, the Max Warburg Courage Curriculum and Better Ventures, where she served on the advisory board. She is co-founder and partner of Myriad Investments LLC, a venture capital firm with investments predominately in software and social startups.
The daughter of academics, she was born in Honolulu, Hawaii, where her father was a professor of genetics, but she is primarily a Californian. She enjoys time with her daughter and dogs, and supports the performing arts. She hits tough ski slopes whenever possible.
Education
DBA Strategy and Policy with Entrepreneurship Minor, Boston University
MBA Marketing, Santa Clara University
B.A. Communication Studies, University of California, Santa Barbara