UCLA and LA Waterkeeper were selected by EPA under their Urban Waters Small Grants Program to work with Jefferson High School in south Los Angeles to conduct a neighborhood-scale assessment of industrial sources of pollutants to Compton Creek.
A UCLA-Waterkeeper Collaboration
Project Overview
UCLA and LA Waterkeeper were selected by EPA under the Urban Waters Small Grants Program to work with Jefferson High School in south Los Angeles to conduct a neighborhood-scale assessment of industrial sources of pollutants to Compton Creek. Working first with a team of UCLA students, we developed and implemented a teaching curriculum for the high school students to provide the scientific and regulatory background that will allow them to conduct basic research on industrial pollutant sources. This included hydrology and chemistry components, as well as an introduction to industrial stormwater permitting. Training also included field work to gain on-the-ground understanding of urban drainage systems, conditions in Compton Creek, and industrial sources. Our team used multiple data sources including: field surveys; aerial photography; information from the State and Regional Board websites; and stormwater runoff monitoring conducted by Waterkeeper.
Problem Statement
Los Angeles Waterkeeper has identified dozens of industrial facilities within the Los Angeles River Watershed, including Compton Creek, that are either conducting business without a water quality permit or in violation of issued permits. Pollutants originating from these facilities, including bacteria, metals and trash, contribute to water quality impairments which pose threats to environmental integrity and public health. Existing documentation such as the Compton Creek Watershed Plan and the Metals TMDL lack detailed information on industrial sources in these communities.
We aim to address water quality impairments through a detailed examination of industrial sources with a goal of promoting pollutant reduction through community engagement, permit compliance and best management practices implementation.
Presentation to the Los Angeles Regional Water Quality Control Board
A Neighborhood-Scale Assessment of Industrial Sources of Stormwater Pollution to Compton Creek Watershed
June 9, 2015
---
Project Participants
UCLA Principal Investigator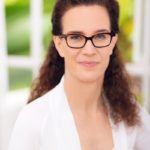 Dr. Felicia Federico, is Program Manager for Partnerships and Translational Science, at the IoES, where she is responsible for developing collaborative and interdisciplinary research agendas and communicating research findings. She leads and advises student research teams, providing guidance on scientific rigor and bringing real-world experience to bear. Her background includes 12 years of research and practice in the field of urban hydrology, and as well as 15 years' experience developing and implementing corporate programs for environmental regulatory compliance.
---
LA Waterkeeper
Liz Crosson, Executive Director, spends at least half her time on Waterkeeper's Advocacy Program. She regularly testifies in front of regulatory boards and commissions and meets with agency staff and elected officials. Liz joined Waterkeeper after being intimately involved in Waterkeeper's litigation and enforcement program as an associate attorney with Lawyers for Clean Water, Inc.
Lara Meeker manages LA Waterkeeper's (LAW) volunteer-based water quality monitoring program. Her upbringing in the neighboring coastal county of Ventura gives Lara a local perspective and strong interest in preserving the natural beauty and diversity of Santa Monica Bay. If you can't find her in the office chances are Lara is sporting a pair of rubber boots and collecting samples at the beach, from a storm drain, or up a canyon creek. If you are interested in helping out let her know!
---
UCLA Students
Stephanie Ng is a third year Environmental Science major and Environmental Engineering minor at UCLA. In the future, she plans to use her knowledge and passion for the environment and education to work on environmental justice issues.

Winly Ng is an Environmental Science student and minoring in Geography. She is interested in environmental protection and public health.

Shalini Kannan is in her final year studying Environmental Science and minoring in Global Studies at UCLA. She is interested in both the policy and technical aspects of environmental protection, as well as environmental health and justice issues.

Natalie Shahbol is a senior at UCLA studying environmental science with a focus in environmental engineering. She enjoys spending time outdoors and traveling.

Kevin Ho is a fourth year undergraduate student at UCLA majoring in Environmental Science. His interests include improving water quality to create a safe environment for everyone.
---
Jefferson High School
Snezana Miljevic-Malcic, Science Teacher, Jefferson High School

Chandra Sekhar, Science Teacher, Jefferson High School
---
Jefferson High School Students
"This project is important because communities need to learn how to take care of the environment as it is where we live and create families."
– Elizabeth Acuña

"We need to inform the public about how important it is to keep the streets in our watershed clean in order to keep pollution out of our river"
– Salvador Bobadilla
"This project is really important to communities like mine because the youth aren't aware of the laws that provide environmental protection."
– Leiza Castro

"Polluted runoff from industrial sites not only affects living organisms that live in our creeks, rivers and ocean, but it also affects us economically."
– Fatima Hernandez

"Polluted water in Compton Creek ends up in the LA River and eventually the ocean – this should be a priority for the City Council."
– Lorna Lopez

"Pollution in our neighborhoods and in the creek affects the way that people see their neighborhood – cleaning it up would changes people's perspective on everything."
– Leny Rivas
---
Syllabus
Teaching Curriculum
Date: Jul 27, 2015
This is the UCLA-Waterkeeper EPA Project 2015 Teaching Curriculum for Jefferson High School. It includes topics, student learning objectives and activities.
Materials
Week 1: Introduction
Date: Jan 21, 2015
Materials
Week 2: Urban Hydrology
Date: Jan 28, 2015
Materials
Week 3: Flood Control
Date: Feb 4, 2015
Materials
Week 4: Compton Creek Field Trip
Date: Feb 11, 2015
Materials
Week 5: Urban Pollutants
Date: Feb 18, 2015
Materials
Week 6: Clean Water Regulations
Date: Feb 25, 2015
Materials
Week 7: Water quality impacts on in-stream biota
Date: Mar 4, 2015
Materials
Week 8: Copper Toxicity
Date: Mar 11, 2015
Materials
Week 9: Field trip to Hyperion Water Treatment Plant
Date: Mar 18, 2015
Materials
Week 10: Review of material to date
Date: Mar 25, 2015
Materials
Week 11: Stormwater permits
Date: Apr 8, 2015
Materials
Week 12: Civic Action Presentation by Constitutional Rights Foundation
Date: Apr 15, 2015
Materials
Week 13: Research on neighborhood industrial facilities
Date: Apr 22, 2015
Materials
Week 14: Field trip to assess industrial facilities' conditions
Date: Apr 29, 2015
Materials
Week 15: Assess field trip findings
Date: May 6, 2015
Materials
Week 16: Write letters to agencies and facility owners
Date: Apr 24, 2015
Week 17: Record video
Date: May 20, 2015
Week 18: Presentation to City Council member
Date: May 27, 2015
Los Angeles Waterkeeper
Founded in 1993, Los Angeles Waterkeeper's mission is to protect and restore Santa Monica Bay, San Pedro Bay, and adjacent waters through enforcement, fieldwork, and community action. We work to achieve this goal through litigation and regulatory programs that ensure water quality protections in waterways throughout L.A. County. LA Waterkeeper's Litigation & Advocacy, Marine, and Water Quality teams conduct interconnected projects that serve this mission. Learn more at www.lawaterkeeper.org
EPA
This web site was developed under Assistant Agreement No. UW – 99T13101 awarded by the U.S. Environmental Protection Agency. It has not been formally reviewed by EPA. The views expressed are solely those of the IoES and EPA does not endorse any products or commercial services mentioned.