Events
Special Event
How Wildfire Will Shape Our Future
Discussion of Edward Struzik's book, "Firestorm"
4.19.2018
Featured speaker: Edward Struzik Panelists: Douglas Bevington, Leonardo DiCaprio Foundation (moderator); Beth Burnham, North Topanga Canyon Fire Safe Council; Chad Hanson, The John Muir Project ; Alex Hall, UCLA; Chief Ralph Terrazas, City of Los Angeles ABOUT THE BOOK 2017 was marked as the deadliest and most destructive year of wildfires ever in California. Over 9,000 fires...
---
Special Event
KCET Earth Focus Environmental Film Festival (co-sponsored by LENS)
Open to the public
4.21.2018
The second annual Earth Focus Environmental Film Festival will take place Sat., April 21 from 9:30 a.m. to 6:30 p.m. at Laemmle's Monica Film Center in Santa Monica (1332 2nd St., Santa Monica, CA. 90401) in partnership with Laemmle's Theatres. Open to the public, the event kicks off with a screening of environmental shorts from...
---
Lecture Series
Atlas of (Remote) Islands and Sea Level Rise
A Talk with Christina Gerhardt, University of Hawai'i
4.3.2018
In a 2016 lecture titled "Let Them Drown," Naomi Klein called attention to the nexus of climate change, colonial racism and poverty—as Rob Nixon has done in his book Slow Violence and the Environmentalism of the Poor. But Klein shifted the spotlight of these concerns to the oft-overlooked low-lying island nations. Their current day situation is...
Projects
Planet Innovation Podcast
Planet Innovation is a monthly podcast about business solutions to solve environmental problems. We bring uplifting conversations with scientists and entrepreneurs who are creating innovative solutions for the planet. This is not another doom and gloom sustainability podcast. From solar clothing to lab-based meat, we discuss how science and entrepreneurship can save the earth. Season...
Nimble Foods for Climate Chaos
"Nimble Foods for Climate Chaos" is a cross-disciplinary collaboration between environmental artist and NYU faculty member Marina Zurkow, Los Angeles chef duo Hank and Bean, and LENS faculty director Allison Carruth to explore the cultural and environmental conditions that would support sustainable food systems. The project brings immersive / public art and storytelling together with...
Using cooling centers to prevent heat-related illness and death in L.A.
Team: Kiran Kaur, Rocky Rojas, Hailey Truong, Yan Zhong, Wei William Zou Advisor: Alan Barreca Client: L.A. County Department of Public Health / TreePeople
Publications
Published Work | 2018 | Nature Climate Change
---
---
Published Work | 2017 | Journal of Hydrometeorology
In the News
Headline
5.31.2018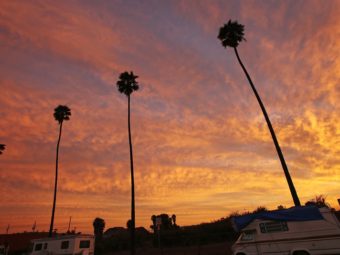 ---
Headline
5.30.2018
Forecast for California: More frequent wild weather swings
"Rather than considering average precipitation, as most previous studies have, we instead focused on wet and dry precipitation extremes specifically using a large ensemble of climate model simulations," Daniel Swain, IoES NatureNet Postdocoral Fellow and climate scientist, told Yale Climate Connections.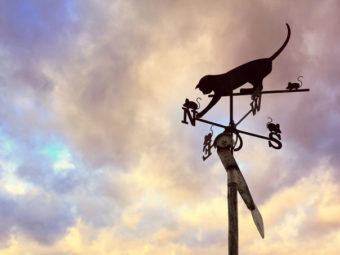 ---
Headline
5.28.2018
Video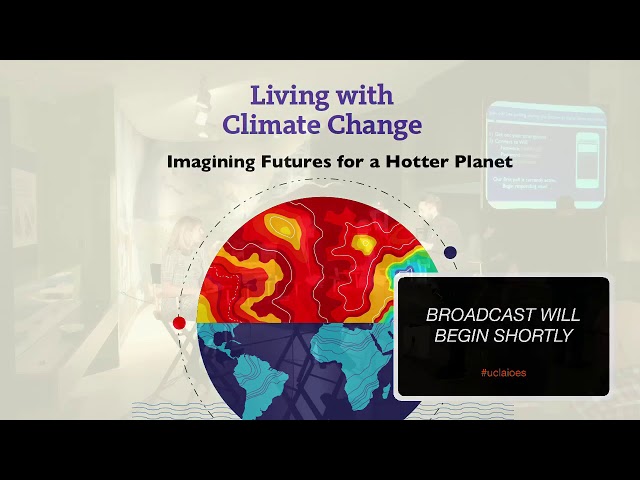 A Climate Series for the Ages: Living with Climate Change, Part 4
Imagining Futures for a Hotter Planet Artists, writers and media organizations are playing vital roles in conveying the science and ethics of global warming. This conversation will explore how experiments in environmental storytelling and media imagine possible futures for different communities and ecosystems in the context of planetary climate change.  Conversation with Rita Wong, Poet,...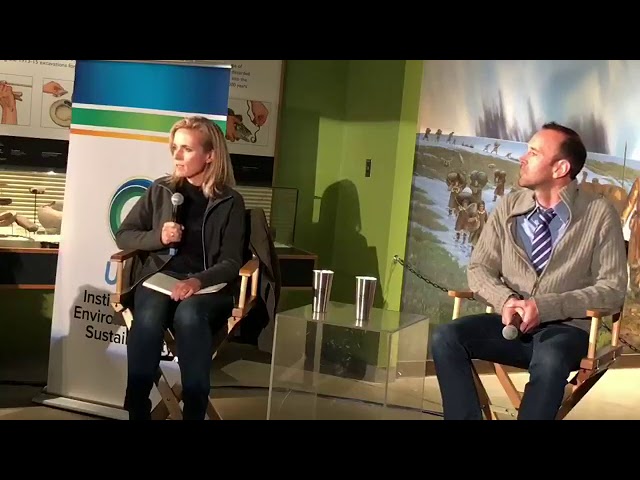 A Climate Series for the Ages: Living with Climate Change, Part 3
A Tale of Two Cities: Los Angeles & Beijing It is tough to feel urgency when climate change seems like something happening to future generations, in faraway lands. The reality is, it is and will affect all of us, in every city on the planet. And it's not all bad, by the way—some cities and...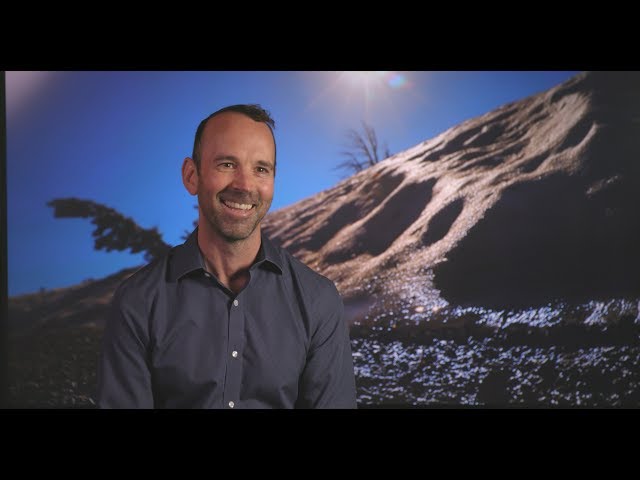 How Snow Shapes Warming in the Sierra Nevada
Dr. Alex Hall and his team at the UCLA Center for Climate Science undertook a comprehensive investigation of future climate in California's Sierra Nevada. A key factor in the severity of warming and snow cover loss is snow albedo feedback, a feedback loop in which warming causes snow cover loss, and snow cover loss increases...