Topical Tag: Environmental Cultures
Events
Lecture Series
Atlas of (Remote) Islands and Sea Level Rise
A Talk with Christina Gerhardt, University of Hawai'i
4.3.2018
In a 2016 lecture titled "Let Them Drown," Naomi Klein called attention to the nexus of climate change, colonial racism and poverty—as Rob Nixon has done in his book Slow Violence and the Environmentalism of the Poor. But Klein shifted the spotlight of these concerns to the oft-overlooked low-lying island nations. Their current day situation is...
---
Symposium
Muir Symposium: California and the Birth of a New Environmentalism
Creation of a New Environmentalism – Where Might We Go From Here?
3.1.2017
Creation of a New Environmentalism in California keynote lecture by Barbara Romero Deputy Mayor for City Services Former City of Los Angeles Board of Public Works Commissioner welcoming & closing remarks by Jon Christensen , Adjunct Assistant Professor, UCLA Institute of the Environment and Sustainability, UCLA Department of History, and the UCLA Center for...
Projects
Nimble Foods for Climate Chaos
"Nimble Foods for Climate Chaos" is a cross-disciplinary collaboration between environmental artist and NYU faculty member Marina Zurkow, Los Angeles chef duo Hank and Bean, and LENS faculty director Allison Carruth to explore the cultural and environmental conditions that would support sustainable food systems. The project brings immersive / public art and storytelling together with...
Making ebony production economically and environmentally sustainable in Cameroon
Team: Laryssa Bulbenko, Kamala Eyango, Kathleen Knight, Jamie Liu, Alexa Sheldon, Justin Wynne Advisor: Kevin Njabo Client: Taylor Guitars
Environmental Storytelling Collaboration with KCET
LENS has partnered with KCET, the nation's largest independent public media company to produce engaging, research-driven environmental stories.
Publications
---
Published Work | 2017 | American Literary History
---
In the News
Headline
3.20.2018
---
Headline
3.20.2018
---
Headline
3.5.2018
Long Term Exposure to Green Spaces Affects Children's Cognitive Development
"As we get more and more of this evidence, it's the duty of policy makers and urban planners to start looking at nature as a very positive solution to many urban problems," stated Michael Jerrett, co-author of the study, faculty member, and chair of Environmental Health Sciences department at the UCLA to KCET.
Video
#infiniteLA: UCLA Climate Scientist Aradhna Tripati
"I try to connect the research and education that I do on the environment, climate change and earth science to social justice and to the quest to create a much more inclusive and equitable world." IoES Faculty Member/ Center for Diverse Leadership in Science Director Aradhna Tripati, as featured in The Broad's #InfiniteLA video series...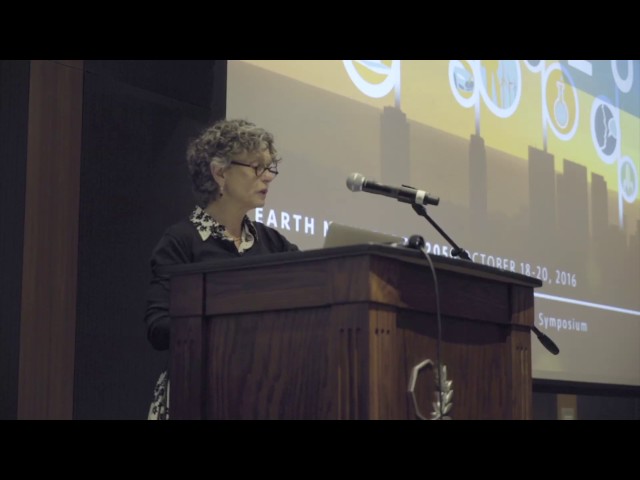 One Scientific Vision for a Sustainable Planet
Stephanie Pincetl, Director, California Center for Sustainable Communities; Professor, UCLA Institute of the Environment and Sustainability