Events
Lecture Series
Atlas of (Remote) Islands and Sea Level Rise
A Talk with Christina Gerhardt, University of Hawai'i
4.3.2018
In a 2016 lecture titled "Let Them Drown," Naomi Klein called attention to the nexus of climate change, colonial racism and poverty—as Rob Nixon has done in his book Slow Violence and the Environmentalism of the Poor. But Klein shifted the spotlight of these concerns to the oft-overlooked low-lying island nations. Their current day situation is...
---
Lecture Series
Fossils as a Tool for Marine Restoration: Old Shells Provide New Insights For Santa Monica Bay
UCLA La Kretz Center 9th Annual Lecture
4.29.2018
One of the great challenges in conservation biology is discovering 'what was natural' before human impacts. This problem is especially pressing in marine systems where biological monitoring and other records are brief or lacking. Dr. Susan Kidwell has been tackling this problem in our Southern California marine ecosystems by treating the shells acquired during marine...
---
Special Event
2018 IoES Gala | Sea CO2 Change
Honoring Van Jones, Keely Shaye Brosnan and Pierce Brosnan
3.22.2018
honoring Keely Shaye Brosnan Director and Producer of Poisoning Paradise Pierce Brosnan Executive Producer of Poisoning Paradise Van Jones Founder of Green For All & Dream Corps and host committee Courteney Cox Laura Dern Goldie Hawn Felicity Huffman Queen Latifah Lyn & Norman Lear Chloë Grace Moretz Barbra Streisand Amber Valletta Every year, we honor environmental game-changers....
Projects
Nimble Foods for Climate Chaos
"Nimble Foods for Climate Chaos" is a cross-disciplinary collaboration between environmental artist and NYU faculty member Marina Zurkow, Los Angeles chef duo Hank and Bean, and LENS faculty director Allison Carruth to explore the cultural and environmental conditions that would support sustainable food systems. The project brings immersive / public art and storytelling together with...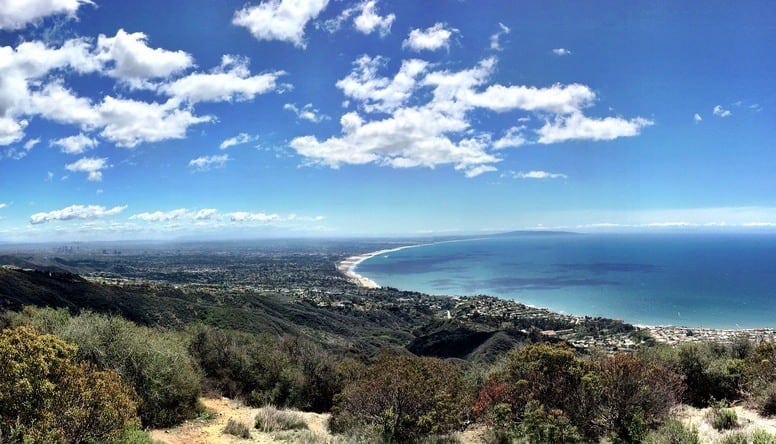 Identifying local sources of ocean acidification in Santa Monica Bay
Team: Anna George, Noah Horvath, Destiny Johnson, Eileen Ly, Roajhaan Sakaki, Shang Shi Advisor: Rob Eagle Client: The Bay Foundation
Research
Our fellows work in research teams to advance skills and solve environmental problems through hands-on experience. 
Publications
Published Work | 2018 | The International Journal of Justice and Sustainability
---
---
Published Work | 2017 | Journal of Geophysical Research: Atmospheres
In the News
Headline
2.28.2018
UCLA study reveals Southern California salt marshes in state of decline
"We still have a few decades before marshes begin to disappear quickly… the most important thing would be to reduce greenhouse gas emissions to help reduce the amount of warming that leads to sea level rising," stated Richard Ambrose, faculty member, to the Daily Bruin about a study he co-authored.
---
Headline
2.27.2018
---
Headline
2.26.2018
Beach Culture verses Tech Money: Fight!
Wired featured a quote from Jon Christensen, IoES faculty member and co-author of a report about beach access in California about property rights by the ocean; "…the rule of thumb is, if the sand is wet, the public has a right to be there. Anything above that, the property owner can exclude you…"