Events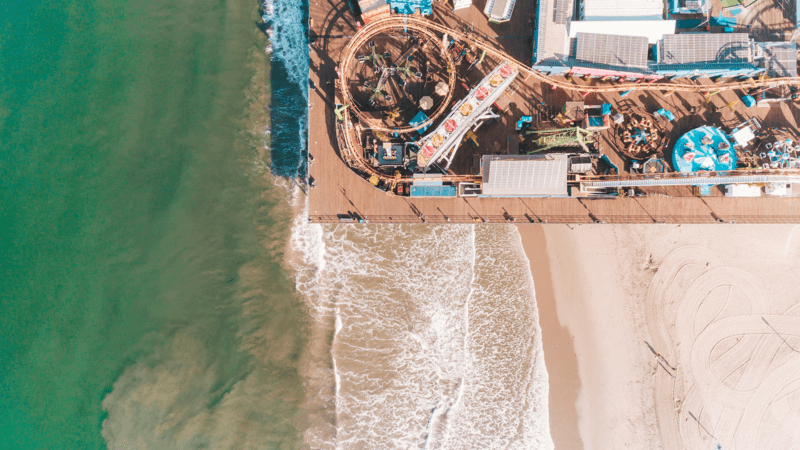 Lecture Series
Desalination: Should salt water play a role in our sustainable future?
A PROCON.org & Santa Monica Pier event
8.20.2018
Sixty percent of L.A.County's water comes from hundreds of miles away. Obtaining and transporting trillions of gallons each year requires a lot of energy and puts enormous strain on ecosystems and human communities upstream. Meanwhile, climate change is about to up the ante. Almost two-thirds of the California's fresh water comes from the Sierra Nevada,...
---
Special Event
KCET Earth Focus Environmental Film Festival (co-sponsored by LENS)
Open to the public
4.21.2018
The second annual Earth Focus Environmental Film Festival will take place Sat., April 21 from 9:30 a.m. to 6:30 p.m. at Laemmle's Monica Film Center in Santa Monica (1332 2nd St., Santa Monica, CA. 90401) in partnership with Laemmle's Theatres. Open to the public, the event kicks off with a screening of environmental shorts from...
---
Lecture Series
Atlas of (Remote) Islands and Sea Level Rise
A Talk with Christina Gerhardt, University of Hawai'i
4.3.2018
In a 2016 lecture titled "Let Them Drown," Naomi Klein called attention to the nexus of climate change, colonial racism and poverty—as Rob Nixon has done in his book Slow Violence and the Environmentalism of the Poor. But Klein shifted the spotlight of these concerns to the oft-overlooked low-lying island nations. Their current day situation is...
Projects
Fossils as a Tool for Marine Restoration: Old Shells Provide New Insights For Santa Monica Bay
UCLA La Kretz Center's 9th Annual Lecture One of the great challenges in conservation biology is discovering 'what was natural' before human impacts. This problem is especially pressing in marine systems where biological monitoring and other records are brief or lacking. Dr. Susan Kidwell has been tackling this problem in our Southern California marine ecosystems...
Nimble Foods for Climate Chaos
"Nimble Foods for Climate Chaos" is a cross-disciplinary collaboration between environmental artist and NYU faculty member Marina Zurkow, Los Angeles chef duo Hank and Bean, and LENS faculty director Allison Carruth to explore the cultural and environmental conditions that would support sustainable food systems. The project brings immersive / public art and storytelling together with...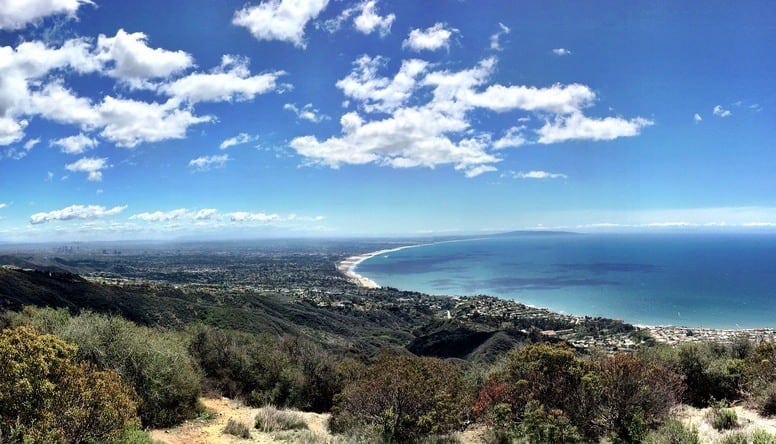 Assessing the strength of kelp and seagrass in mitigating ocean acidification
Team: Anna George, Noah Horvath, Destiny Johnson, Eileen Ly, Roajhaan Sakaki, Shang Shi Advisor: Rob Eagle Client: The Bay Foundation
Publications
Published Work | 2018 | The International Journal of Justice and Sustainability
---
---
Published Work | 2017 | Journal of Geophysical Research: Atmospheres
In the News
Headline
7.19.2018
Surrendering to Rising Seas
Jen Schwartz from Scientific American looks into a resident's experience of living in a New Jersey floodplain after Superstorm Sandy. It was the third time that the neighborhood was hit with floodwaters within 3 years and their homes needed constant fixing and updates. UCLA's Liz Koslov wrote, "the complexity and ambivalence of retreat serves as a reminder that there are no easy solutions and that it is not possible to rebuild forever or to wall ourselves off from the problems we face."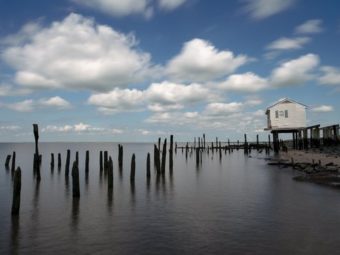 ---
Headline
7.17.2018
How Drawbridge is drowning — and what it means for our future
Drawbridge, in the Bay area, used to be a populated island town in the 1880's to early 1990's. Now the buildings are sacred and the remaining structures are battling the elements. UCLA professor, Glen MacDonald, described the city as a "a memorial to past human aspirations and a memorial to failure." It was poorly built right above sea level without thought of sustainability. Nature is now regaining control over the area.
---