Topical Tag: Politics and Policy
Events
Special Event
LA's New Abnormal: Mega-Wildfires
Reception and Discussion
2.6.2019
  The Nature Conservancy and UCLA Institute of the Environment and Sustainability (IoES) invite you to LA's New Abnormal: Mega-Wildfires Reception and Discussion   Seemingly every year, California breaks some record for devastation with a new wildfire. The Woolsey fire was the worst the Malibu area has ever seen, and it has been 100 years since...
---
Special Event
99% Preservation and 1% Densification
A Case for Urban Density along the Wilshire Corridor
6.27.2018
The plan accommodates the city's anticipated population increase—1.5 million people by 2050—by densifying less than one percent of its land. Comparing Wilshire Boulevard to major streets in other global metropolises, including Barcelona's Avenida Diagonal and New York's Broadway, they model real-world responses to growth and transformation that offer more sustainable strategies for Los Angeles. Moderated...
---
Symposium
Water in the Middle East & Africa: A Nexus of Cooperation & Conflict
A Conference on Challenges Facing the Regions & Potential Solutions
5.7.2018
The severe water crises facing areas of the Middle East and Africa have significant implications for the health, welfare and security of the regions' people. Today, issues related to water availability and quality – including food security, sanitation and health, and economic development – have become both more complex and critical to address in these...
Projects
Fossils as a Tool for Marine Restoration: Old Shells Provide New Insights For Santa Monica Bay
UCLA La Kretz Center's 9th Annual Lecture One of the great challenges in conservation biology is discovering 'what was natural' before human impacts. This problem is especially pressing in marine systems where biological monitoring and other records are brief or lacking. Dr. Susan Kidwell has been tackling this problem in our Southern California marine ecosystems...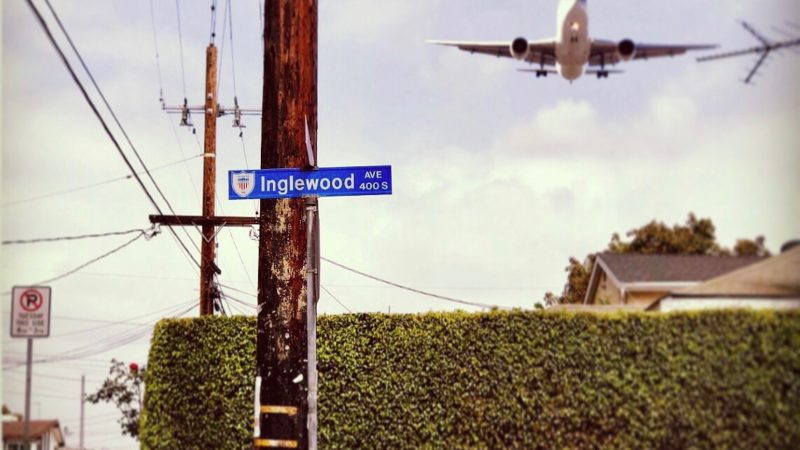 Taking on health equity in Inglewood
Team: Kayla Asemanfar, Carlos Enriquez, Susannah Kiteck, Laura Martinez Villatoro, Brenda Sanchez Morra, Bryant Villegas Advisor: Moana McClellan Client: Social Justice Learning Institute
Evaluating the impacts of environmental education and research on students
Team: Melonie Fong, Audrie Francis, Meleeneh Hairapetian, Madelen Hem, Julia Park, Sarah Paset Advisor: Magali Delmas Client: Environmental Charter Schools
In the News
Headline
1.15.2019
Ann Carlson in LA Times
Ann Carlson is the Shirley Shapiro Professor of Environmental Law, and the inaugural Faculty Director of the Emmett Institute on Climate Change and the Environment at the UCLA School of Law. She is also on the faculty of the UCLA Institute of the Environment. "I suspect that Administrator Wheeler will be more careful than Pruitt was,"...
---
Headline
1.9.2019
Glen MacDonald in TIME Magazine, CA Wildfires
Glen MacDonald is Director of UCLA's White Mountain Research Center. His research focuses on climate change, its causes and its impact on the environment and society. MacDonald commented on President Trump's statements about federal funding to fight wildfires in TIME Magazine. 
---
Headline
11.30.2018
Trump climate report can strengthen lawsuits against govt.
Carlson consults pro bono on climate cases for Sher Edling LLP, a California law firm. Sher Edling is involved in at least nine other similar lawsuits against fossil fuel companies. Still, there is the matter of tying emissions from specific companies to specific damages. "One looming question in these cases is whether the harms for...