Topical Tag: Social Justice
Events
Lecture Series
Holding Fossil Fuel Companies Liable for Climate Change Harms in California
Law, Science, and Justice - Keynote Remarks by Bill McKibben
1.25.2018
Union of Concerned Scientists and the UCLA School of Law Emmett Institute on Climate Change and the Environment invite you to a stimulating conversation exploring whether and how the fossil fuel industry can be held liable for the harms climate change is inflicting on communities. Opening Reception with Refreshments at 5:15 p.m. PST. Panel Begins at 6:00 p.m....
---
Special Event
2018 IoES Gala | Sea CO2 Change
Honoring Van Jones, Keely Shaye Brosnan and Pierce Brosnan
3.22.2018
honoring Keely Shaye Brosnan Director and Producer of Poisoning Paradise Pierce Brosnan Executive Producer of Poisoning Paradise Van Jones Founder of Green For All & Dream Corps and host committee Courteney Cox Laura Dern Goldie Hawn Felicity Huffman Queen Latifah Lyn & Norman Lear Chloë Grace Moretz Barbra Streisand Amber Valletta Every year, we honor environmental game-changers....
---
Projects
Taking on health equity in Inglewood
Team: Kayla Asemanfar, Carlos Enriquez, Susannah Kiteck, Laura Martinez Villatoro, Brenda Sanchez Morra, Bryant Villegas Advisor: Moana McClellan Client: Social Justice Learning Institute
Evaluating the impacts of environmental education and research on students
Team: Melonie Fong, Audrie Francis, Meleeneh Hairapetian, Madelen Hem, Julia Park, Sarah Paset Advisor: Magali Delmas Client: Environmental Charter Schools
Using cooling centers to prevent heat-related illness and death in L.A.
Team: Kiran Kaur, Rocky Rojas, Hailey Truong, Yan Zhong, Wei William Zou Advisor: Alan Barreca Client: L.A. County Department of Public Health / TreePeople
Publications
Published Work | 2018 | The International Journal of Justice and Sustainability
---
---
In the News
Awards
11.15.2017
Aradhna Tripati wins 2017 Bromery Award for Minorities
The Geological Society of America awarded UCLA's Aradhna Tripati the 2017 Bromery Award for Minorities, which is given to a minority who has "made significant contributions to research in the geological sciences, or those who have been instrumental in opening the geoscience field to other minorities." Tripati was nominated by UCLA professor emeritus Raymond V. Ingersoll,...
---
Blog
11.1.2017
Safe water is a right, not a privilege
by Susana De Anda, 2017 Pritzker Emerging Environmental Genius Award finalist Safe water is a basic human right, not a privilege. Yet each year, more than one million Californians are exposed to unsafe drinking water from the taps in their homes and schools. The water crisis impacts low-income communities the most, making it harder...
---
Headline
6.21.2017
Video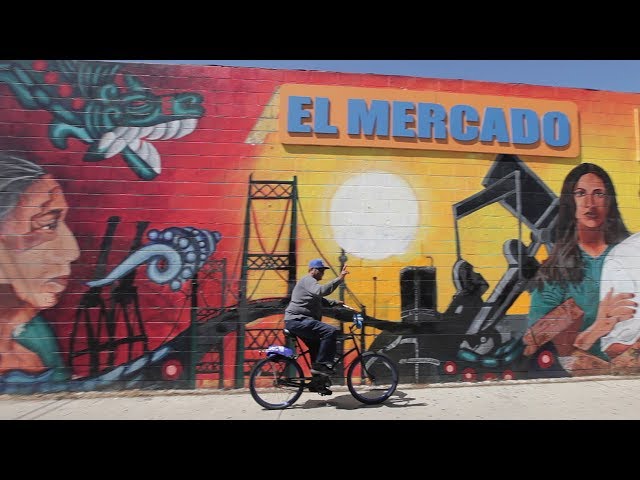 Student practicum team drills into urban oil fields
A student-led survey has uncovered stark disparities in public health outcomes for L.A. neighborhoods with oil and gas drilling.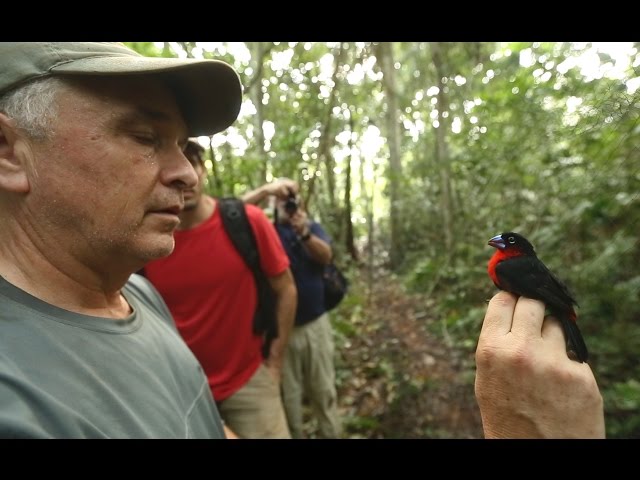 Open for business in the Congo rainforest
Recently, crew of college students from UCLA and Cameroon left convenience behind and plunged into the rainforest. Their objective: reopen a field station that had been shuttered for two decades, while taking the pulse of local wildlife. Through their efforts and a project from UCLA's Congo Basin Institute, the Bouamir research station is again open...