Topical Tag: Social Justice
Events
Special Event
Drilling the City
Join STAND - L.A. and UCLA IoES as we confront the issue of urban oil drilling in Los Angeles.
11.12.2016
More than 580,000 people live within a quarter mile of these sites, which bring toxic chemicals and air pollution—posing serious health threats to families, schools and communities. Please join UCLA Institute of the Environment and Sustainability and STAND – L.A. for a day of science, empowerment and environmental justice. We'll explore urban drilling, its public...
---
Lecture Series
GMOS: Global Solution or Global Risk?
Panel discussion on issues surrounding genetically modified crops.
4.19.2016
For some, GMO crops offer a solution to worldwide crises in health and food security. For others, they involve risks that are too great to take. This is no longer new technology. We can now draw on decades of research to inform the debate. UCLA Institute of the Environment and Sustainability will bring together four...
---
Symposium
EARTH NOW: EARTH 2050
UCLA College Luskin Endowment Inaugural Symposium
10.18.2016
From public policy to installation art, EARTH NOW: EARTH 2050 explores all facets of modern environmental challenges and highlights efforts to make lives and businesses more sustainable. The program includes talks from top experts, workshops, local and national nonprofit organizations, art, a student film contest—and much more. We will highlight UCLA campus-wide sustainability while showcasing the new Luskin Conference Center and honoring the generosity of Meyer and Renee Luskin.
Projects
Research
Our fellows advance skills and solve environmental problems through hands-on experience, which facilitates engagement, active learning, and a deepening of understanding through the application of knowledge.
Social belonging and diversity
We serve as a pipeline for recruiting bright students from diverse backgrounds at UCLA and other universities and colleges. 
Communications
We engage in media communication, and in discussions of climate change and environmental issues with various sectors.
In the News
Headline
6.21.2017
---
Student Blog
6.19.2017
The price of deportation
How Trump's immigration policies will raise the prices of artichokes   by Desiree Samler The first thing most people see when they enter a grocery store is a bountiful display of fruits and vegetables. Countless varieties of tomatoes, carrots, leafy greens, and berries are all at our fingertips for just a few dollars or less....
---
Headline
6.14.2017
Video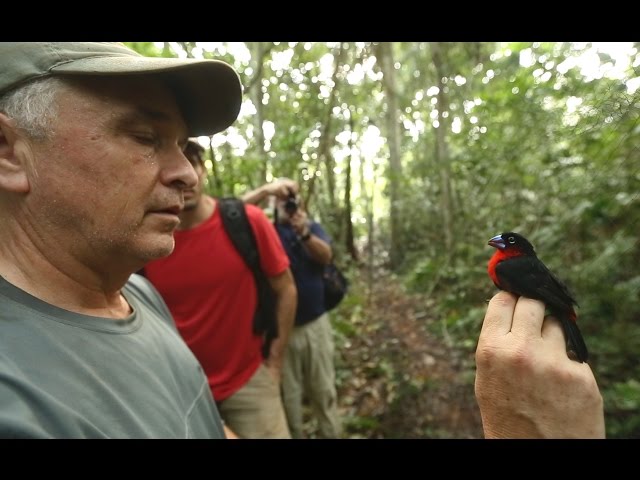 Open for business in the Congo rainforest
Recently, crew of college students from UCLA and Cameroon left convenience behind and plunged into the rainforest. Their objective: reopen a field station that had been shuttered for two decades, while taking the pulse of local wildlife. Through their efforts and a project from UCLA's Congo Basin Institute, the Bouamir research station is again open...