Topical Tag: Social Justice
Events
Special Event
Drilling the City
Join STAND - L.A. and UCLA IoES as we confront the issue of urban oil drilling in Los Angeles.
11.12.2016
More than 580,000 people live within a quarter mile of these sites, which bring toxic chemicals and air pollution—posing serious health threats to families, schools and communities. Please join UCLA Institute of the Environment and Sustainability and STAND – L.A. for a day of science, empowerment and environmental justice. We'll explore urban drilling, its public...
---
Lecture Series
GMOS: Global Solution or Global Risk?
Panel discussion on issues surrounding genetically modified crops.
4.19.2016
For some, GMO crops offer a solution to worldwide crises in health and food security. For others, they involve risks that are too great to take. This is no longer new technology. We can now draw on decades of research to inform the debate. UCLA Institute of the Environment and Sustainability will bring together four...
---
Symposium
EARTH NOW: EARTH 2050
UCLA College Luskin Endowment Inaugural Symposium
10.18.2016
From public policy to installation art, EARTH NOW: EARTH 2050 explores all facets of modern environmental challenges and highlights efforts to make lives and businesses more sustainable. The program includes talks from top experts, workshops, local and national nonprofit organizations, art, a student film contest—and much more. We will highlight UCLA campus-wide sustainability while showcasing the new Luskin Conference Center and honoring the generosity of Meyer and Renee Luskin.
Projects
Communications, science, and authoritarianism: then and now
This seminar class explores the role communications and science play in societies trending toward authoritarianism, tribalism and insularity. We compare global historical precedents and current events—in particular the Trump presidency—with a focus on technology, the immediate impacts of climate change, and new social justice realities for different populations. How do these factors affect personal and...
LA Water Resource Hub
The Water Hub is a dynamic visualization and mapping platform (http://waterhub.ucla.edu); an online data repository for viewing and finding water-related information in Los Angeles County.
Urban Biodiversity: Cultures, Stories, Taxonomies
Cities have recently begun to attract the attention of ecologists and biologists as ecosystems whose functioning is not as yet well understood. Urban ecosystems combine ecological processes with social practices and technological structures whose analysis requires a combination of disciplinary tools and concepts from biology, ecology, sociology, cultural studies, and urban studies (including architecture, design,...
In the News
Headline
2.15.2017
San Francisco Examiner: Line drawn in sand between beach access, protection
Jon Christensen, an adjunct assistant professor at UCLA's Institute on the Environment and Sustainability, found the condition of the ocean and beaches is personally important to 90 percent of Californians. Another survey of people at Southern California beaches found people want clean sand and water. 
---
Blog
12.5.2016
Morphology, Generosity, and the Nature of Cities
Dr. Pincetl's latest post in the Nature of Cities. I have been reading an extraordinary book by Marwa Al-Sabouni: The Battle for Home: the Vision of a Young Architect in Syria, who posits the critical importance of urbanism for the nature of a city—its feeling, its generosity, its openness to all regardless of difference. She...
---
Blog
11.15.2016
Post-carbon Cities – the Urgency of Now
Post carbon cities are post-waste cities that confront the reality of our limited resources and overtaxed planet. Compost will be a way of life, as will sophisticated recycling and supply chain management. We no longer assume unlimited energy and planetary resources. We understand that our margin for resource extravagance is now razor-thin and that we can't just override the constraints of natural systems by applying more brute carbon based energy. Earth resources are finite; its atmosphere sensitive. Instead, we recycle and repurpose as much as possible. Post carbon is about doing more — and better — with less.
Video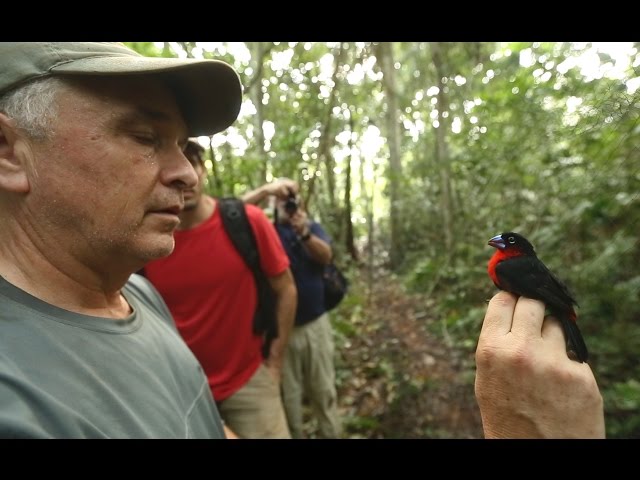 Open for business in the Congo rainforest
Recently, crew of college students from UCLA and Cameroon left convenience behind and plunged into the rainforest. Their objective: reopen a field station that had been shuttered for two decades, while taking the pulse of local wildlife. Through their efforts and a project from UCLA's Congo Basin Institute, the Bouamir research station is again open...