Events
Special Event
A Room Where it Happens | LA: H20 from Mountains to Sea
Cabrillo Marine Aquarium, Civicas Woen's Civic Action Network & Flowproject.la
10.20.2018
Please join us for a Cross-Sector Conversation about Water Issues, Technological Actions & Civic Resources, Including an Environmental Education Expo Inspired by CA's $9 billion Water Bond & LA's Storm Water Tax initiatives on the November Ballot Our experts panelists are leaders in the Civic Water Sector including: Angela Barraco, CEO, River LA; Ann Carpenter, Co-Founder/CEO, Braid...
---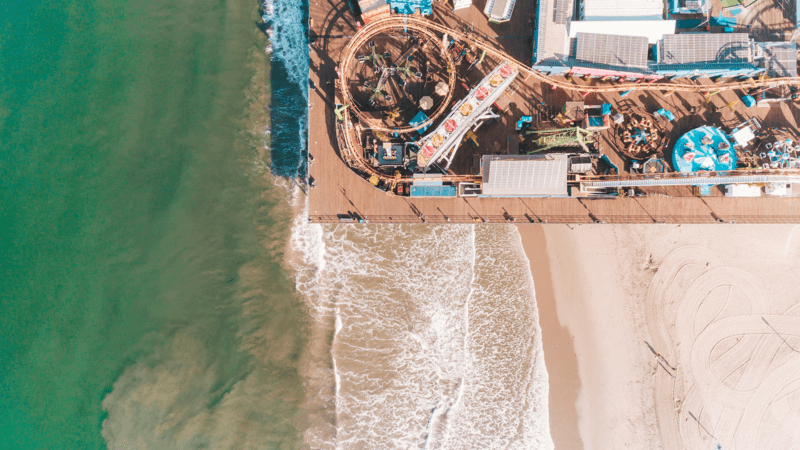 Lecture Series
Desalination: Should salt water play a role in our sustainable future?
A PROCON.org & Santa Monica Pier event
8.20.2018
Sixty percent of L.A.County's water comes from hundreds of miles away. Obtaining and transporting trillions of gallons each year requires a lot of energy and puts enormous strain on ecosystems and human communities upstream. Meanwhile, climate change is about to up the ante. Almost two-thirds of the California's fresh water comes from the Sierra Nevada,...
---
Symposium
Water in the Middle East & Africa: A Nexus of Cooperation & Conflict
A Conference on Challenges Facing the Regions & Potential Solutions
5.7.2018
The severe water crises facing areas of the Middle East and Africa have significant implications for the health, welfare and security of the regions' people. Today, issues related to water availability and quality – including food security, sanitation and health, and economic development – have become both more complex and critical to address in these...
Projects
Ensuring the Sustainability of Los Angeles Water Management Under Climate Change
In Fall 2018, the UCLA IoES Center for Climate Science kicked off a new five-year project aimed at improving the sustainability of water management operations and planning in Los Angeles County. Our researchers will work closely with key water agencies to ensure that water resources managers take cutting-edge climate science into account.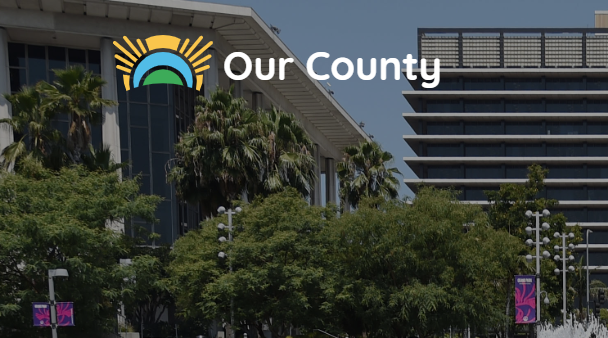 Los Angeles Sustainability Plan
The County of Los Angeles is developing the first county-wide sustainability plan, and has contracted with UCLA, in collaboration with the engineering firm Buro Happold, and with Liberty Hill Foundation. The UCLA team includes the CCSC, the UCLA Law School and the Sustainable LA Grand Challenge. CCSC is providing expertise in the development of goals...
Fossils as a Tool for Marine Restoration: Old Shells Provide New Insights For Santa Monica Bay
UCLA La Kretz Center's 9th Annual Lecture One of the great challenges in conservation biology is discovering 'what was natural' before human impacts. This problem is especially pressing in marine systems where biological monitoring and other records are brief or lacking. Dr. Susan Kidwell has been tackling this problem in our Southern California marine ecosystems...
Publications
Published Work | 2018 | Geophysical Research Letters
---
Published Work | 2018 | Journal of Water Resources Planning and Management
---
Published Work | 2018 | Journal of Climate
In the News
Headline
11.1.2018
Evidence floods in for support of stormwater collection and usage under Measure W
Angelenos will vote Tuesday on Measure W, a parcel tax of 2.5 cents per square foot of impermeable space on private property. If approved, the measure would generate an estimated $300 million dollars to collect and clean up stormwater. According to the Los Angeles Times, the average single-family house would pay $83 dollars annually.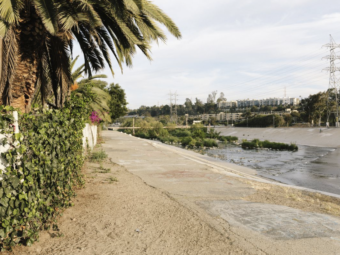 ---
10.23.2018
The Supreme Court stepped in to stall a climate lawsuit. That's really weird.
Ann Carlson, a professor of environmental law at the University of California Los Angeles, said that the Supreme Court stepping in on a case like this strongly suggests there's something there that piques the court's interest. "It's certainly a signal that the court is uncomfortable with the underlying legal theory of the Juliana case," Carlson...
---
Headline
8.23.2018
Study: Efficient Irrigation Methods Increase Water Usage
It is thought that the efficient irrigation is actually using more water. Stephanie Pincetl said that it cannot all be blamed on efficient irrigation. California's flood control policies contributed to decreased groundwater levels because they "essentially eliminate" winter flooding that used to recharge ground water. "There are confounding factors, and efficient farming is one piece of the problem."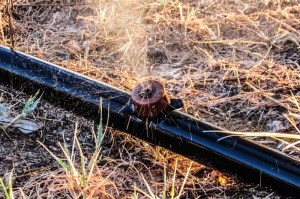 Video
From Farms to Cities: Percolating New Ideas for Water Security
Sustainable Conservation a non-profit and IoES practicum client partner produced this video from an event held Sept 6, 2017 Following winter rains that pummeled the state, it's easy for California's five-year drought to recede in our memories. Resisting that amnesia is essential to our Golden State's water future. We will explore how farms and cities...