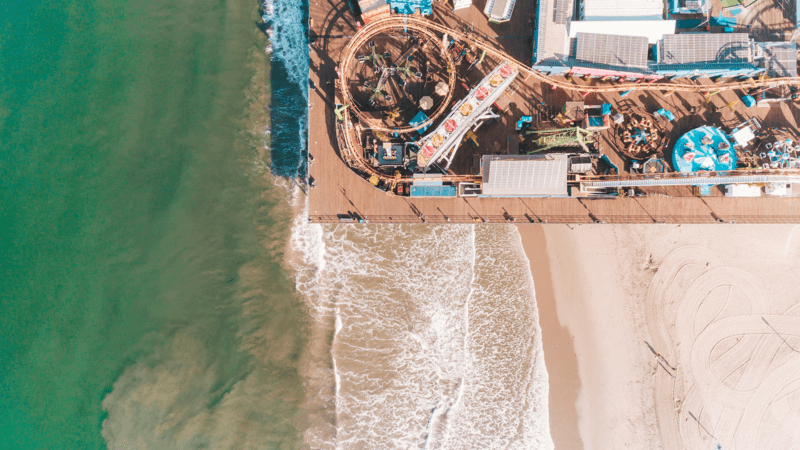 Event
Desalination: Should salt water play a role in our sustainable future?
A PROCON.org & Santa Monica Pier event
The way Los Angeles gets and uses its water is unsustainable.
Sixty percent of L.A.County's water comes from hundreds of miles away. Obtaining and transporting trillions of gallons each year requires a lot of energy and puts enormous strain on ecosystems and human communities upstream. Meanwhile, climate change is about to up the ante. Almost two-thirds of the California's fresh water comes from the Sierra Nevada, where the mountain snowpack acts as a natural reservoir. According to UCLA projections, that snowpack will be 64 percent smaller in 2100, as warmer temperatures melt snow sooner and cause more precipitation to fall as rain. The state's current system of dams, reservoirs and levees aren't ready for such a dramatic change. 
In the coming years, policymakers face important decisions about our water supply. What models will ensure a healthy and sustainable future? L.A. borders the largest body of water on Earth, but are the Pacific Ocean's salty waters a viable resource? 
PRO: Eric M.V. Hoek, Editor in Chief at NPJ Clean Water and Professor at UCLA Department of Civil and Environmental Engineering
CON: Tracy Quinn, Director of California Water Conservation & Efficiency, Natural Resources Defense Council
This event is put on in association with ProCon.org and the Santa Monica Pier for PRO/CON at The Pier, sponsored by the Arthur N. Rupe Foundation. PRO/CON is a nonpartisan debate series designed to facilitate discussion, reinvigorate critical thinking and better inform public discourse on ballot measures and current issues.
Monday, August 20
 5:30 pm – 6:30 pm music and civic engagement fair
6:30 pm – 7:30 pm debate
7:30 pm – 9:00 pm reception*
*though the debate is free, the reception is ticketed
please email rsvp@procon.org for pricing and availability