Pritzker Emerging Environmental Genius Award
A spark for rising stars
Individuals can make a difference, but it takes more than talent and hard work. It also takes the support of others. This annual award provides that support by uncovering promising young innovators and boosting their careers as champions for the environment.
The 2019 candidates
Our candidates include entrepreneurs, scientists, artists, business and environmental leaders from around the world. Having already demonstrated talent, they stand poised to address global concerns.
meet the candidates
Judges & Nominators
International players from a broad range of fields nominate and evaluate the candidates in a process that is transparent from start to finish.
meet the network
---
"The Emerging Environmental Genius Award is an early investment in our future, giving today's top young minds the community and financial support that will take their ideas to the next level."
Tony Pritzker
Managing Partner, The Pritzker Group
---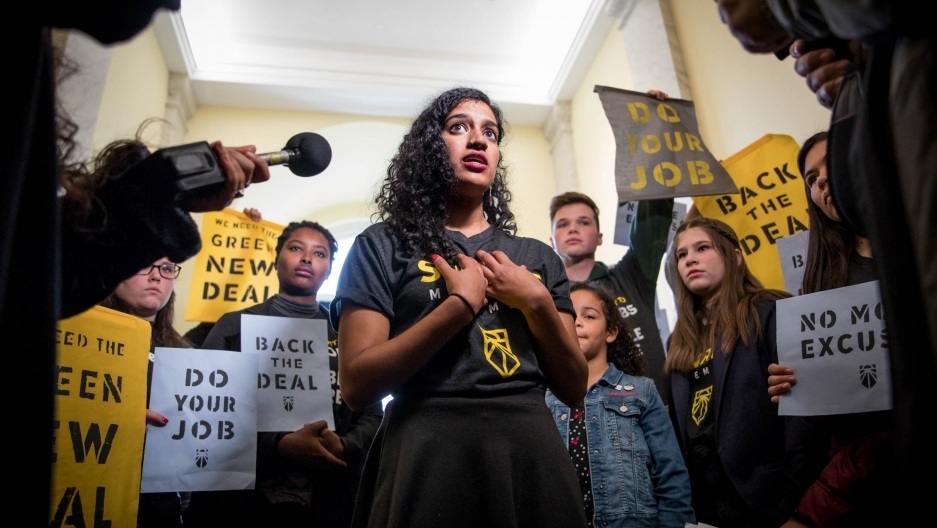 Announcing the 2019 Pritzker Genius Award candidates
The candidates include mass movement advocates, coral reef conservationists and artists.
Latest on Social
Grateful to be nominated for this award for a BIG yet simple reason: If you've ever looked at the @Open_AQ map, you've seem data gaps.....across whole continents🌍! And while we know these regions face huge #airinequality issues, they get overlooked b/c of the lack of data.1/2 https://t.co/c0HKdOUyNE

— Chris Hasenkopf🐰 (@sciencerely) July 17, 2019