Three awarded by academic senate for diversity, equity and inclusion
Three individuals from the Center for Diverse Leadership in Science at UCLA have been honored with UCLA Academic Senate awards for diversity, equity and inclusion. One undergraduate, one graduate student and up to four faculty are awarded per academic year. Environmental science undergraduate student Venezia Ramirez, Atmospheric and Oceanic Science graduate student Alexandrea Arnold, and CDLS Founder...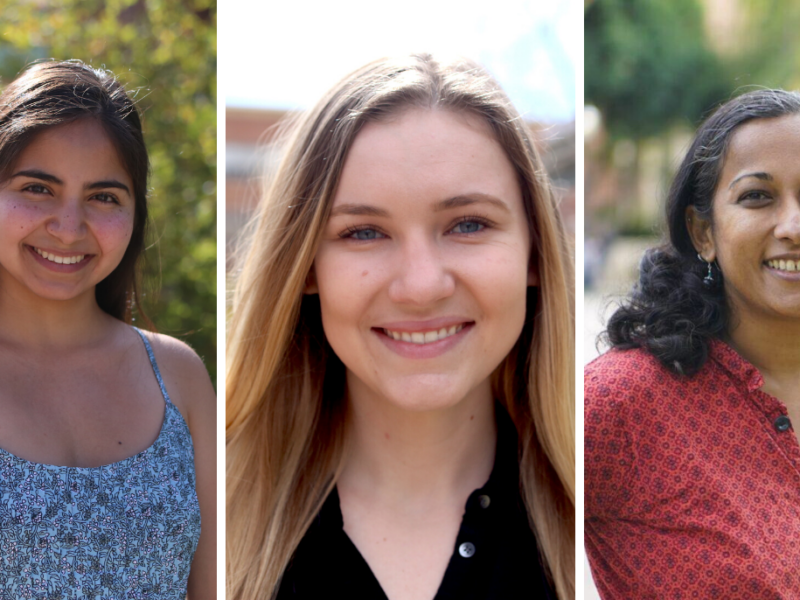 ---
Noah Garrison Honored with the UCLA Sustainability Achievement Award
Congratulations to professor Noah Garrison who received the UCLA Sustainability Achievement Award for the 2020 UCLA Sustainability Green Gala.  As the IoES Environmental Science Practicum Director, Professor Garrison oversees the client-based capstone program for seniors in the Environmental Science B.S. degree program.  The practicum provides students with training and hands-on experience in multidisciplinary environmental problem-solving, and it...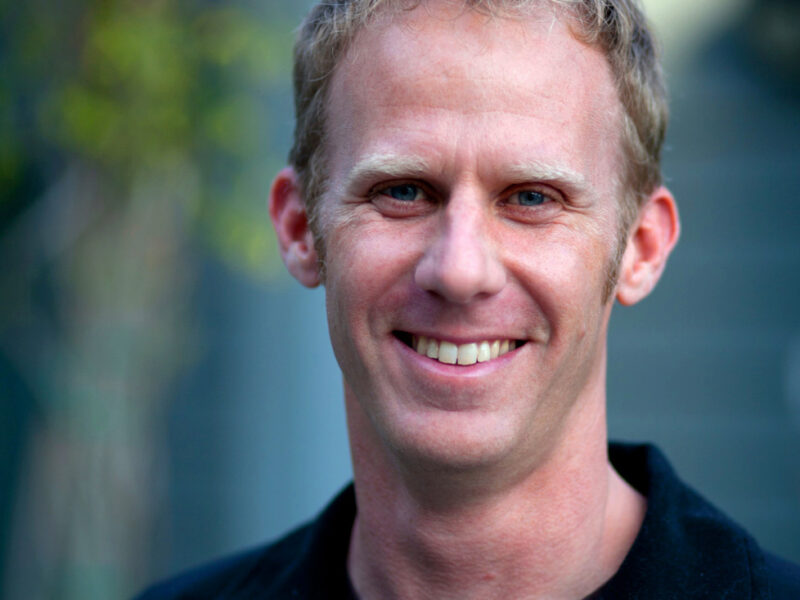 ---
Forward thinking graduate awarded for sustainable change-making at LA Metro
Cris Liban, who received his doctorate from UCLA IoES' Environmental Science and Engineering program, was honored with the Award of Excellence by the Engineering News Record for his initiative and drive to make Los Angeles more environmentally friendly in his role as the first-ever chief sustainability officer at the Los Angeles County Metropolitan Transportation Authority. A dynamic thinker who brings...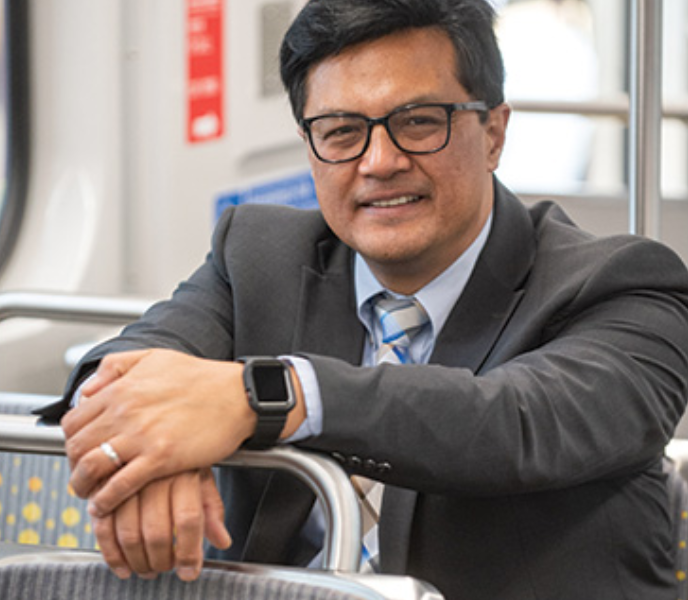 ---
Biologist receives award from the American Ornithological Society
Tom Smith, a professor of ecology and evolutionary biology, was honored by the American Ornithological Society for decades of work studying birds. The Elliot Coues Award is given annually to "outstanding and innovative contributions to ornithological research, regardless of the geographic location of the work." In naming Smith as the award's recipient, the society cited his leadership...
---
Stephanie Pincetl Named 2020 Fulbright Scholar
Stephanie Pincetl has been awarded a 2020 Fulbright Distinguished Chair in geography at the University of Manchester, UK and will begin her appointment in January. Pincetl is professor-in-residence at UCLA Institute of the Environment and Sustainability and founding director of the California Center for Sustainable Communities at UCLA. Her research primarily focuses on making urban...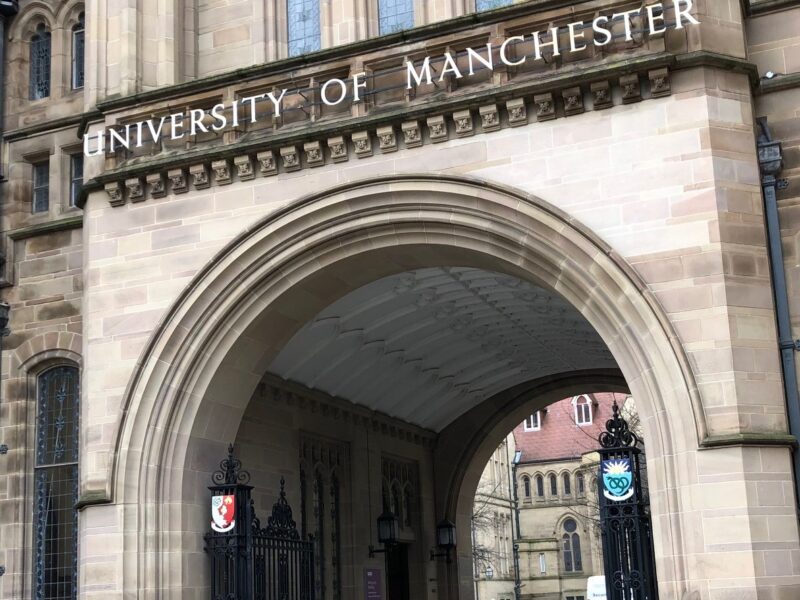 ---
Glen MacDonald Elected Fellow of the Royal Society of Canada
Ninety-three new Fellows in the Academies of Arts and Humanities, Social Sciences, and Science have been elected by their peers for their outstanding scholarly, scientific and artistic achievement. Recognition by the RSC is the highest honour an individual can achieve in the Arts, Social Sciences and Sciences. Glen MacDonald was elected Fellow of the Royal...
---
Dr. Michael Stenstrom awarded Fair Distinguished Engineering Educator Medal
The Fair Medal recognizes accomplishments in the education and development of future engineers. This award honors Gordon Maskew Fair, a professor of sanitary engineering at Harvard University. This year's recipient, Dr. Michael Stenstrom, teaches undergraduate and graduate courses in water and wastewater treatment, mathematical modeling of environmental systems and laboratory analysis. During his career at...
---
Magali Delmas & David Colgan win 2019 ONE Division Book Award for The Green Bundle
On August 12 in Boston, Magali Delmas and David Colgan were awarded the 2019 ONE Division Book Award for The Green Bundle: Pairing the Market with the Planet.  The Organizations and the Natural Environment Division of the Academy of Management (ONE) Book Award recognizes the best book published in the previous three years (2016, 2017...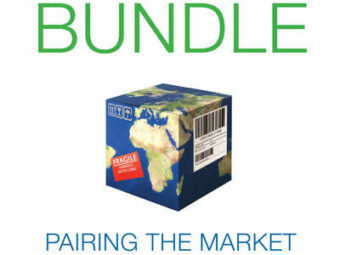 ---
Pritzker 2018 Winner, Dan Hammer, wins Mark Bingham Award
Dan Hammer has received the 2019 Mark Bingham Award for Excellence and Achievement, which recognizes recent graduates for their outstanding contribution to their community, country, or the world at large. The award honors Mark Bingham '93, who died on September 11, 2001, defending the United States on United Airlines flight 93.
---
---
Noam Rosenthal Kellogg-Morgan Stanley Sustainable Investing Challenge finalist
UCLA Institute of Environment and Sustainability PhD student Noam Rosenthal and Anderson students Hadley Stork  and Jonathan Tenenbaum were selected as finalists to compete in the Kellogg-Morgan Stanley Sustainable Investing Challenge. The team was selected as one of 12 finalists from 109 submissions worldwide to present their project in Hong Kong on April 12, 2019.  The...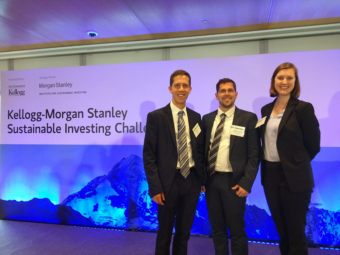 ---
Tanner Waters awarded National Science Foundation Graduate Research Fellowship
First generation college student, Tanner Waters, was awarded the National Science Foundation Graduate Research Fellowship. The prestigious award provides three years of support to graduate researchers. Growing up 15 minutes from the beach in Florida, Tanner has always loved the ocean. Tanner is a first year PhD student working with Dr. Rob Eagle to see...