Stephanie Pincetl Named 2020 Fulbright Scholar
Stephanie Pincetl has been awarded a 2020 Fulbright Distinguished Chair in geography at the University of Manchester, UK and will begin her appointment in January. Pincetl is professor-in-residence at UCLA Institute of the Environment and Sustainability and founding director of the California Center for Sustainable Communities at UCLA. Her research primarily focuses on making urban...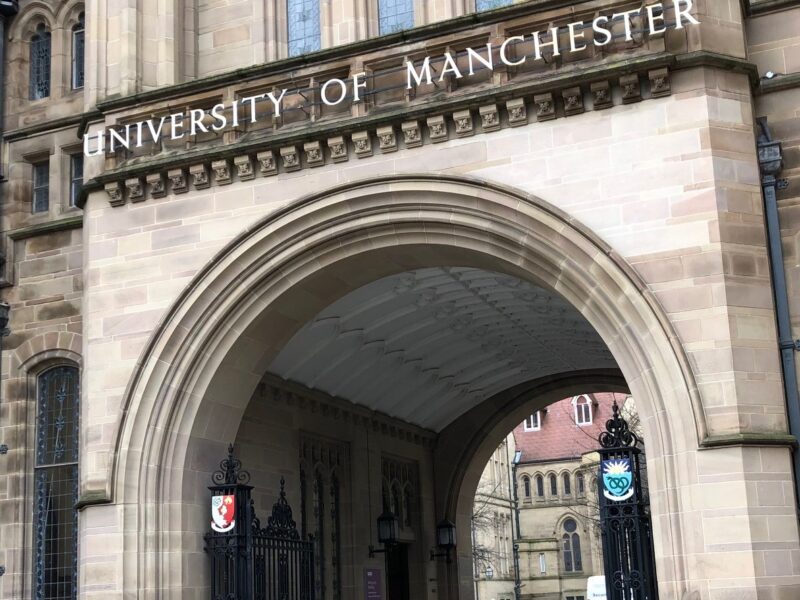 ---
Glen MacDonald Elected Fellow of the Royal Society of Canada
Ninety-three new Fellows in the Academies of Arts and Humanities, Social Sciences, and Science have been elected by their peers for their outstanding scholarly, scientific and artistic achievement. Recognition by the RSC is the highest honour an individual can achieve in the Arts, Social Sciences and Sciences. Glen MacDonald was elected Fellow of the Royal...
---
Dr. Michael Stenstrom awarded Fair Distinguished Engineering Educator Medal
The Fair Medal recognizes accomplishments in the education and development of future engineers. This award honors Gordon Maskew Fair, a professor of sanitary engineering at Harvard University. This year's recipient, Dr. Michael Stenstrom, teaches undergraduate and graduate courses in water and wastewater treatment, mathematical modeling of environmental systems and laboratory analysis. During his career at...
---
Magali Delmas & David Colgan win 2019 ONE Division Book Award for The Green Bundle
On August 12 in Boston, Magali Delmas and David Colgan were awarded the 2019 ONE Division Book Award for The Green Bundle: Pairing the Market with the Planet.  The Organizations and the Natural Environment Division of the Academy of Management (ONE) Book Award recognizes the best book published in the previous three years (2016, 2017...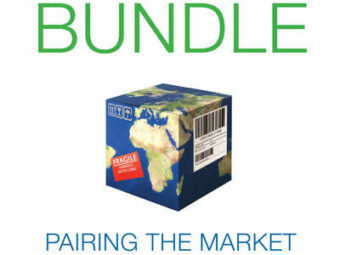 ---
Pritzker 2018 Winner, Dan Hammer, wins Mark Bingham Award
Dan Hammer has received the 2019 Mark Bingham Award for Excellence and Achievement, which recognizes recent graduates for their outstanding contribution to their community, country, or the world at large. The award honors Mark Bingham '93, who died on September 11, 2001, defending the United States on United Airlines flight 93.
---
---
Noam Rosenthal Kellogg-Morgan Stanley Sustainable Investing Challenge finalist
UCLA Institute of Environment and Sustainability PhD student Noam Rosenthal and Anderson students Hadley Stork  and Jonathan Tenenbaum were selected as finalists to compete in the Kellogg-Morgan Stanley Sustainable Investing Challenge. The team was selected as one of 12 finalists from 109 submissions worldwide to present their project in Hong Kong on April 12, 2019.  The...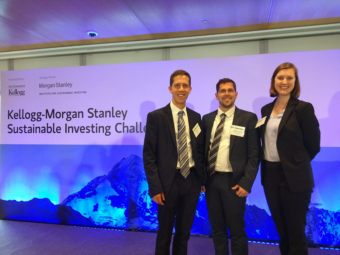 ---
Tanner Waters awarded National Science Foundation Graduate Research Fellowship
First generation college student, Tanner Waters, was awarded the National Science Foundation Graduate Research Fellowship. The prestigious award provides three years of support to graduate researchers. Growing up 15 minutes from the beach in Florida, Tanner has always loved the ocean. Tanner is a first year PhD student working with Dr. Rob Eagle to see...
---
---
Stephanie Pincetl awarded the 2019 Meredith F. Burrill Award
Stephanie Pincetl, University of California Los Angeles, has been an intellectual leader in the field of urban sustainability, known particularly for her extensive research on urban metabolism and effective resource management governance structures. Her academic success is unquestionable, with one monograph and some 90 peer-reviewed scholarly works in the leading journals of her field. More...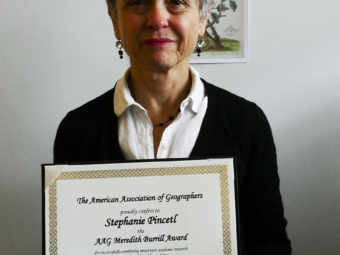 ---
Peter Kareiva, four other IoES faculty included in list of most influential scholars
In its annual list, Clarivate Analytics names the most highly cited researchers by other scientific research papers in 21 fields across the sciences and social sciences. The 2018 list is based on citations of papers published between 2006 and 2016. The researchers rank in the top one percent in their fields in producing widely cited...
---
Civil and environmental engineering professor receives major international honor
Shaily Mahendra, an associate professor of civil and environmental engineering and a Samueli Fellow, has received a 2018 Mahatma Gandhi Pravasi Samman award from the Government of India Non-Resident Indian Welfare Society. The prestigious international award recognizes Indians living outside the country who have a distinguished record of outstanding service, achievements, and contributions. The honor...