OTHER EVENTS
6.22.2019
Climate Change and Sustainability
In the conversation about how to address climate change, the focus is often on the technologies that can help us lower heat-trapping greenhouse gas emissions. But in reality, addressing climate change sustainably and equitably requires a much deeper examination — and transformation — of the human relationship with our environment. Join leaders working to green...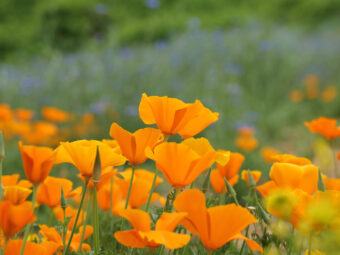 ---
6.20.2019
The Future of Fire in Santa Barbara County
A conversation with leaders who study climate change and wildfire, manage fires and evacuations, and work to understand the economic and policy dimensions of increased fire risk in a changing climate. We'll explore the lessons learned from the area's recent Thomas Fire, what the future holds, and what we can do about it. Panelists: Leila...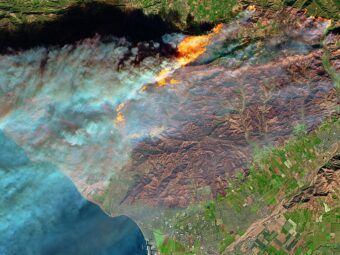 ---
6.9.2019
Turning Climate Science Into Action
Join us as we kick off our California Climate Expedition with a party and discussion about climate science and action in California! As climate change continues unabated and California communities feel the impacts, it's more important than ever that scientists inform climate problem-solving. In the Bay Area, the Climate Readiness Institute connects academics with stakeholders...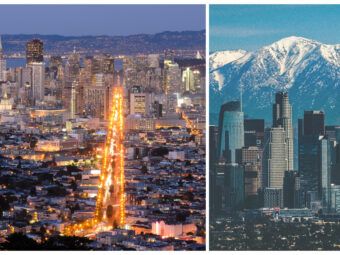 ---
6.8.2019
California Climate Expedition
From June 8 to 24, 2019, the UCLA IoES Center for Climate Science is partnering with OnePulse to bring you the California Climate Expedition: a first-of-its-kind cycling tour and educational experience. Learn more about the ride below, and follow us on Instagram, Twitter, or Facebook to keep up with the journey! We'll be posting regular updates...
---
6.6.2019
Charting California's Course on the Environment from Brown to Newsom and Beyond
Over the period spanning Governor Brown's four terms in office, California cemented its identity as a pioneer of forward-thinking environmental law. California's stance on climate and energy policy has marked the state as a national, and even global, force. At home, however, California continues to face entrenched environmental issues: the use and movement of water,...
---
6.4.2019
The Future of Supply Chain Sustainability: A New Standard of Operation
Incorporating supply chain considerations is no longer a differentiator in the field of corporate sustainability, but rather a standard practice for major companies. During the discussion, three speakers will address topics such as procurement strategies, supplier evaluations, and the future of supply chain practices. Three student teams will share their research findings on related topics...