Topical Tag: Public Health
Events
Special Event
99% Preservation and 1% Densification
A Case for Urban Density along the Wilshire Corridor
6.27.2018
The plan accommodates the city's anticipated population increase—1.5 million people by 2050—by densifying less than one percent of its land. Comparing Wilshire Boulevard to major streets in other global metropolises, including Barcelona's Avenida Diagonal and New York's Broadway, they model real-world responses to growth and transformation that offer more sustainable strategies for Los Angeles. Moderated...
---
---
Special Event
Drilling the City
Join STAND - L.A. and UCLA IoES as we confront the issue of urban oil drilling in Los Angeles.
11.12.2016
More than 580,000 people live within a quarter mile of these sites, which bring toxic chemicals and air pollution—posing serious health threats to families, schools and communities. Please join UCLA Institute of the Environment and Sustainability and STAND – L.A. for a day of science, empowerment and environmental justice. We'll explore urban drilling, its public...
Projects
Evaluating Sustainable Cleaning Products Purchased by UCLA Facilities Management
The 2018 SAR Sustainable Purchasing team will evaluate new green cleaning products to replace the cleaning products currently used by UCLA Facilities Management. We will research the effectiveness and safety of these products by researching online databases and conducting our own tests. From those results, we will analyze which green products are most sustainable, safe, and cost-effective, and recommend...
Implementing Sustainable Supply Chain Initiatives Within UCLA Health
UCLA Health has committed long-term to providing high-quality health care while protecting the health of the environment as well. A few of its current sustainability goals include diverting 50% of total waste by 2020, achieving a carbon-neutral system by 2025, and attaining LEED Silver certification for all new buildings. To help further UCLA Health's sustainability...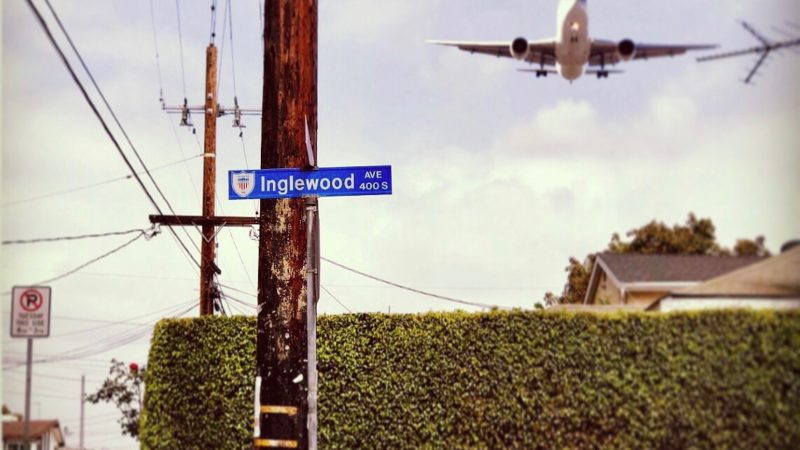 Taking on health equity in Inglewood
Team: Kayla Asemanfar, Carlos Enriquez, Susannah Kiteck, Laura Martinez Villatoro, Brenda Sanchez Morra, Bryant Villegas Advisor: Moana McClellan Client: Social Justice Learning Institute
Publications
Published Work | 2016 | American Water Works Association
---
Published Work | 2015 | Frontiers in Ecology and Evolution
---
In the News
---
Headline
8.6.2018
Mendocino fire explodes to second-largest in California history
The Mendocino fire exploded and jumped up the ranks to number two largest fire in California history in just a few days. It formed from two fires, River and Ranch fires. UCLA's Daniel Swain said the destructive fires are due to both human made climate change and sprawling housing.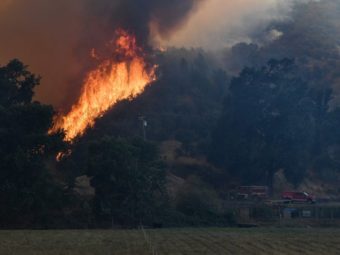 ---
Headline
8.2.2018
Trump begins his biggest assault yet on the environment
Trump's biggest assault on the environment yet – UCLA environmental law professor, Ann Carlson, and co- executive director of the Emmett Institute, Cara Horowitz, wrote an op-ed addressing EPA's new proposal. The proposal looks to revoke California's authority to cut car tailpipe emissions regardless of CA being a leader in improving air quality.
Video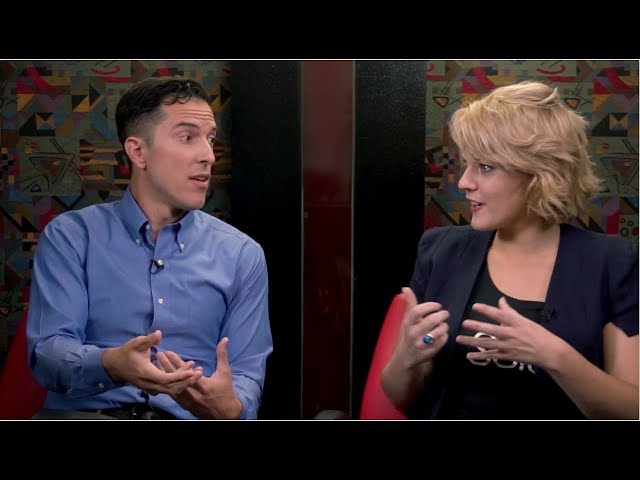 How Climate Change Will Impact California, Interview with Dr. Alan Barreca
Interview on The Young Turks ScIQ with UCLA environmental economist Alan Barreca by Jayde Lovell about climate change effects on public health, vulnerable communities, and the state of California. They also discuss the actions California can take the adapt to the rising environmental threats.