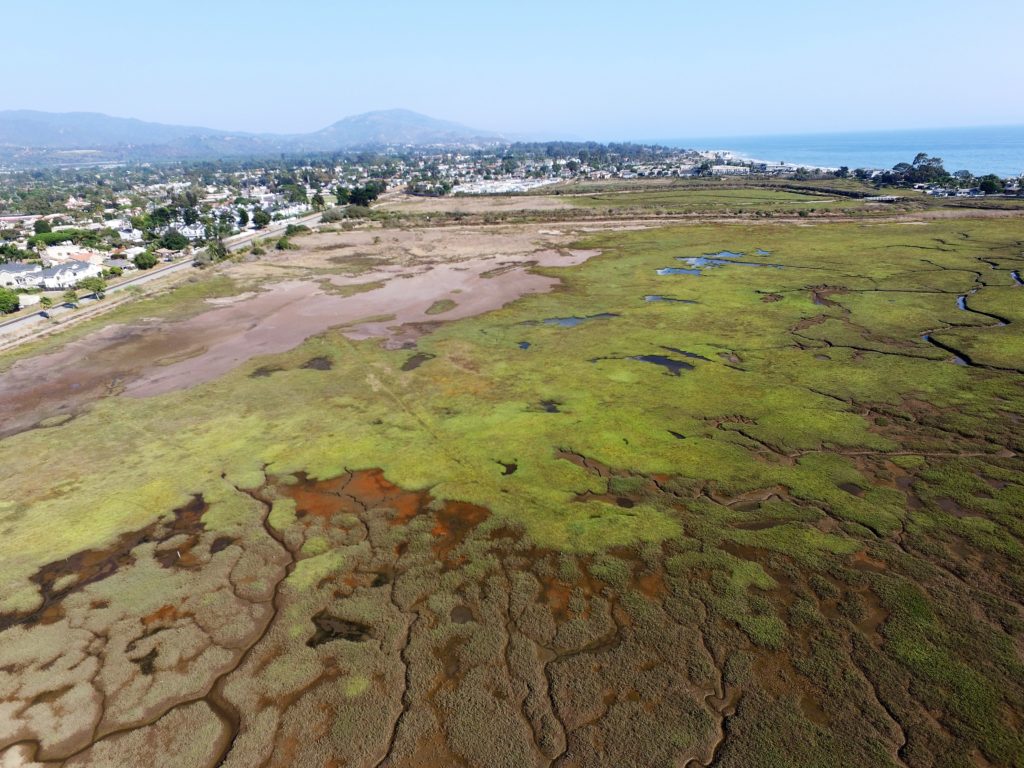 Story
New hope for Southern California's besieged wetlands
Under stress from development, pollution and a climate change-driven rise in sea level, California's coastal wetlands are among the most threatened ecosystems on the planet.
In fact, a UCLA study in February found that many large coastal wetlands, or salt marshes, could disappear entirely by the end of the century.
Now, a new study has revealed a flicker of hope for the future of coastal wetlands in Southern California­. We could actually end up with more wetlands than we have now — but only if swift action is taken.
Cheryl Doughty, a UCLA doctoral student in geography and lead author of the study, worked with professors Rich Ambrose and Kyle Cavanaugh to model the future of 105 wetlands from Point Conception to the U.S.-Mexico border. They partnered with the Southern California Coastal Water Research Project, the San Francisco Estuary Institute and the state Coastal Conservancy to get technical input for the study.
"Coastal wetlands in California have already experienced major declines due to historical coastal development," Cavanaugh said. "This development has reduced their ability to naturally adapt to sea level rise. As a result, future increases in sea level have the potential to drown much of the remaining marsh area in this region."
The study not only looked at large wetlands such as Upper Newport Bay in Orange County, but also medium and small ones, often-overlooked locations that play a crucial role in ecosystems and human issues such as coastal water quality.
In some ways, the results echo the research reported in February. The paper projects up to a 48 percent loss of wetlands — from large river valley estuaries to fragmented wetlands and small lagoons — by 2100. The smaller wetlands, which haven't previously been studied in this way, would be most affected, Doughty said. A total loss of these places would be catastrophic for endangered fish such as the tidewater goby, which thrives in tiny estuary systems that are sometimes closed and sometimes open to the ocean.
"In a similar vein, there are a lot of endangered birds that depend on these wetlands for survival — not just on a certain amount of wetland acreage, but on the wetland network as a whole to exist and survive," Doughty said.
Wetlands also affect humans, serving as important places to enjoy nature and outdoor recreation. Wetlands protect coastal water quality. When runoff from upstream reaches wetlands, sediments and marsh vegetation filter out contaminants and other pollution before it reaches the ocean.
Eric Stein heads up the biology department of the Southern Coastal Water Research Project — a group formed by federal, state and local agencies about 50 years ago to provide scientific input for coastal water quality and resource management projects, including wetland restorations.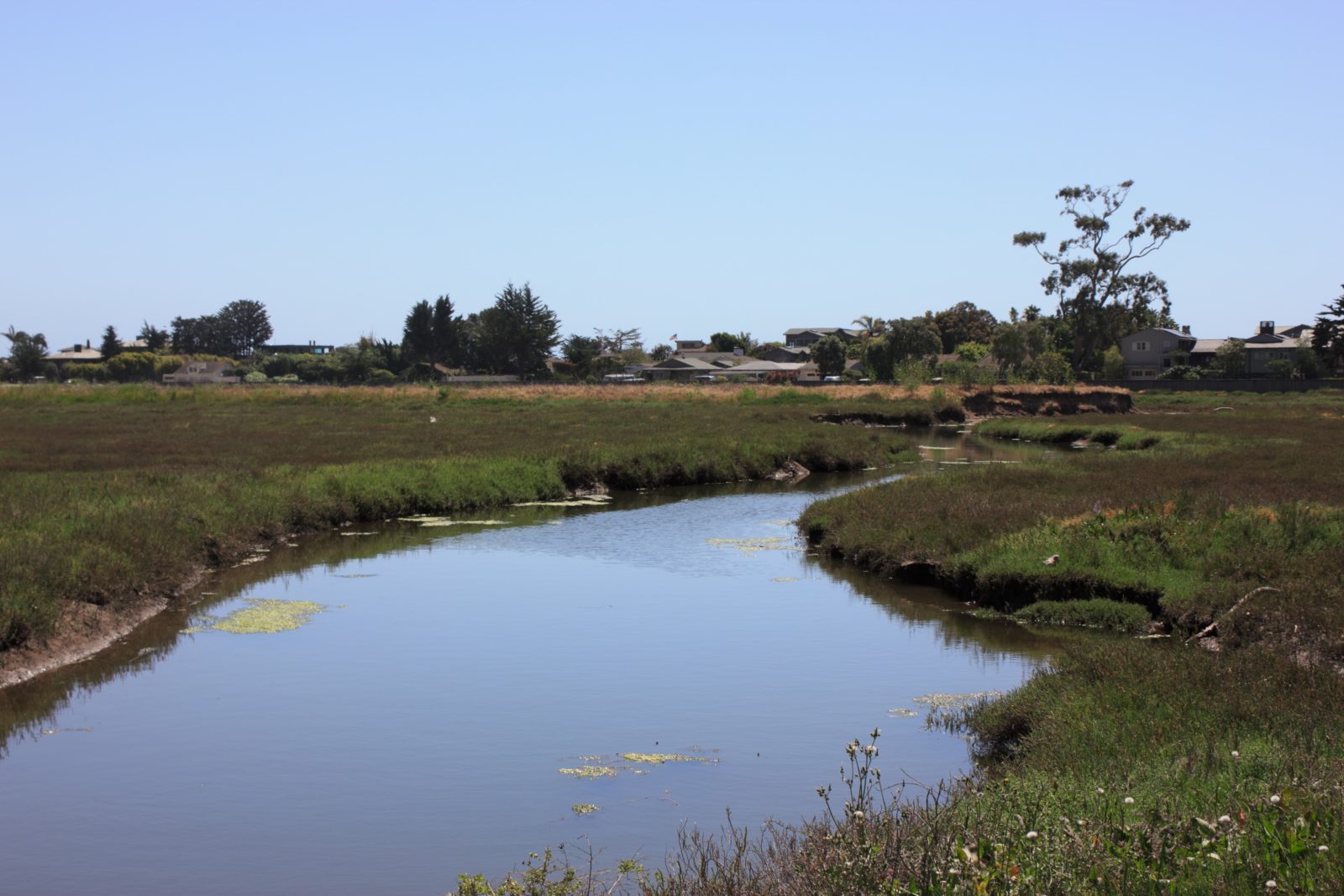 The surprising good news of the paper — that we could actually end up with more wetlands — wouldn't even require removing homes or commercial buildings, Stein said. It would take changes to coastal infrastructure, such as reconfiguring bridges and removing levees. And such projects will probably need to be done eventually anyway.
"There's more opportunity than we thought going in," Stein said, "but we really need to get on it. These projects take time to plan and permit, and we only have a few decades."
The research paper is part of a regional strategy update that will guide how public funds are spent to protect freshwater and marine water quality, aquatic resources such as fisheries, and coastal wildlife more generally.
Major strides have already been made over the past half-century, thanks in part to more than $500 million worth of public investment. Water quality in places such as the Santa Monica Bay is vastly improved over previous decades. Wetland conservation is an important part of that improvement, Stein said. 
The strategy update represents an attempt to achieve scientific consensus on how wetlands will be affected by sea level rise, which is why the Southern California Coastal Water Research Project partners with research universities such as UCLA. Getting that consensus makes a compelling argument for investing in wetland conservation, Stein said.
"I hope that if anyone looks at this report, they get a sense of urgency," Stein said. "These are important ecological and societal resources that we want to maintain."
UCLA's Doughty echoed the call to action.
"In order to make sure these wetlands are here in the future, we need to do something," she said. "The results of our paper say that if we do nothing, we're going to lose a lot of habitat."
---
Carpinteria Salt Marsh Reserve, Carpinteria, CA, as seen from an aerial drone. | Photo by Kyle Cavanaugh.