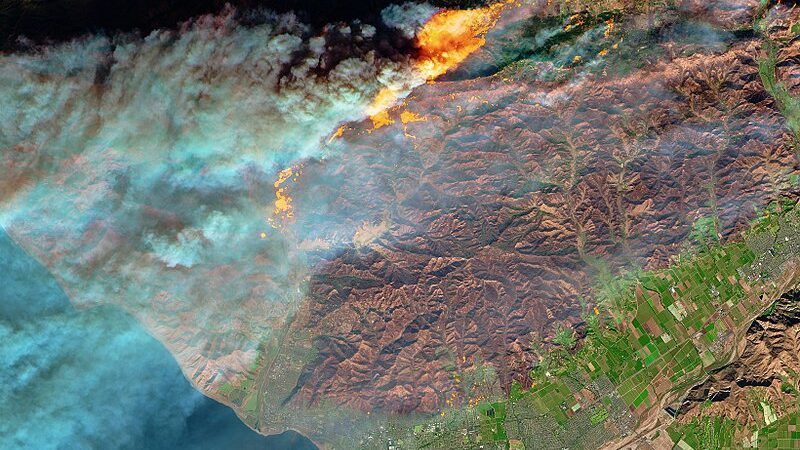 Event
The Future of Fire in Santa Barbara County
A Panel Discussion
A conversation with leaders who study climate change and wildfire, manage fires and evacuations, and work to understand the economic and policy dimensions of increased fire risk in a changing climate. We'll explore the lessons learned from the area's recent Thomas Fire, what the future
holds, and what we can do about it.
Panelists:
Leila Carvalho, PhD — Professor of Meteorology and Climatology, UCSB Department of Geography;
Researcher, UCSB Earth Research Institute
Andrew Plantinga, PhD — Professor of Natural Resource Economics and Policy, Bren School of
Environmental Science & Management, UCSB
Kevin Taylor — Division Chief, Operations, Montecito Fire Protection District
Moderator: Alex Hall, PhD — Director, UCLA Center for Climate Science; Professor, UCLA Department of Atmospheric and Oceanic Sciences and Institute of the Environment and Sustainability
__
This event is part of the California Climate Expedition, a 550-mile bicycle tour led by the UCLA IoES Center for Climate Science to investigate climate change impacts and solutions first-hand. Learn how you can support this event and others like it.