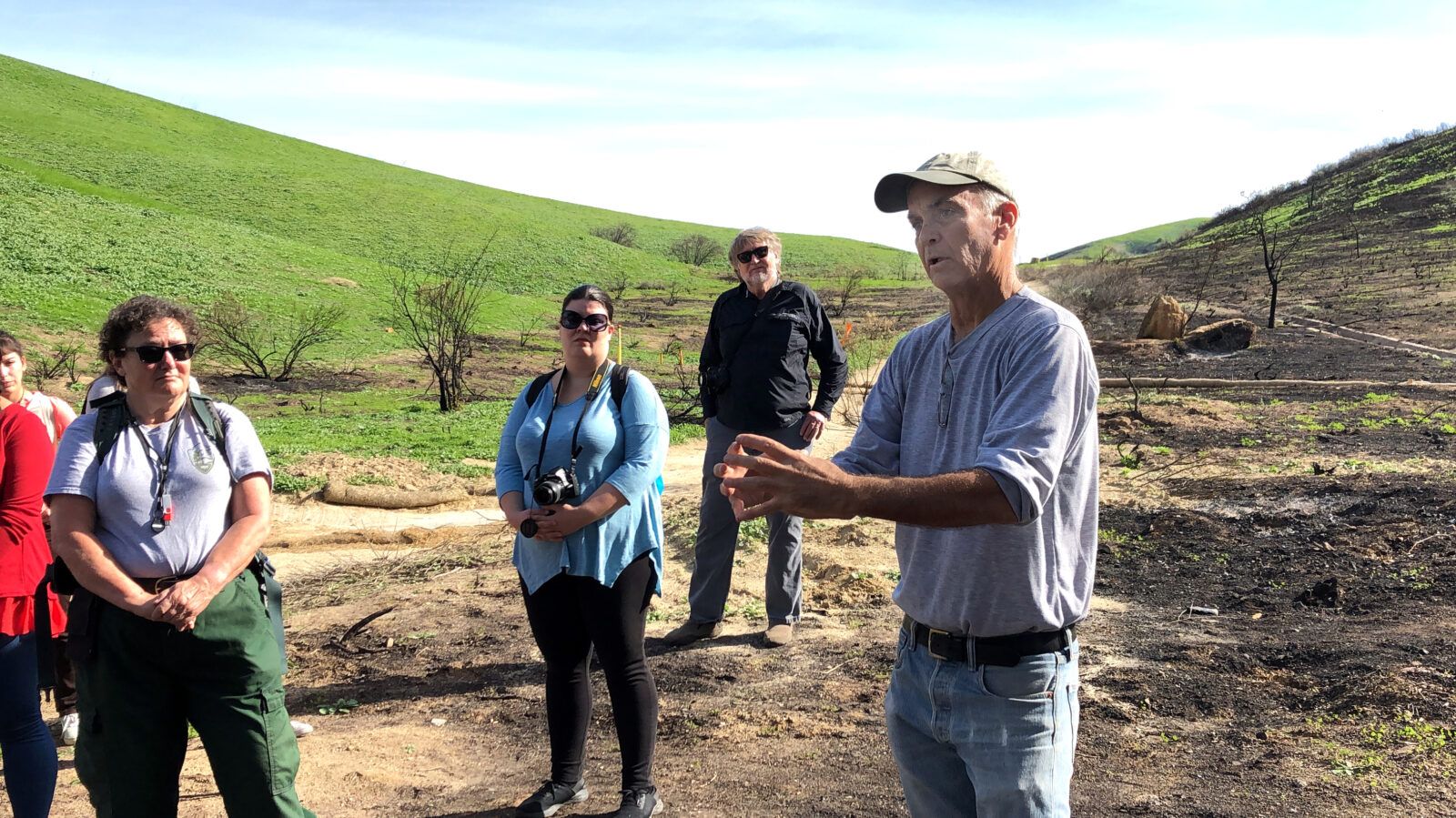 UCLA researchers studying how the Woolsey fire affects plant and animal recovery
Brad Shaffer, a distinguished professor of ecology and evolutionary biology and a member of UCLA's Institute of the Environment and Sustainability. 
A UCLA-led research project has begun a months-long study in more than 50 burn areas to closely monitor the recovery of native plants, invasive grasses, insects, slugs, snails and more. Those flora and fauna are important in their own right and also key food resources. With nearly 90 percent of the National Park Service's land in the Santa Monica Mountains burned, a slow recovery of those smaller species could spell trouble for small mammals and reptiles that escaped the flames, said Shaffer.
"I want to know, what in the world is a lizard going to do out there when there's nothing to eat?" Shaffer said. "Lizards are going to be coming out of hibernation in the next month. If we say, 'Oh, in a year, it's going to be great' — well, they're all going to starve to death in a year, so I want to know what those insects are doing right now, and I want to know how that relates at a very, very fine spatial scale to the severity of the fire."