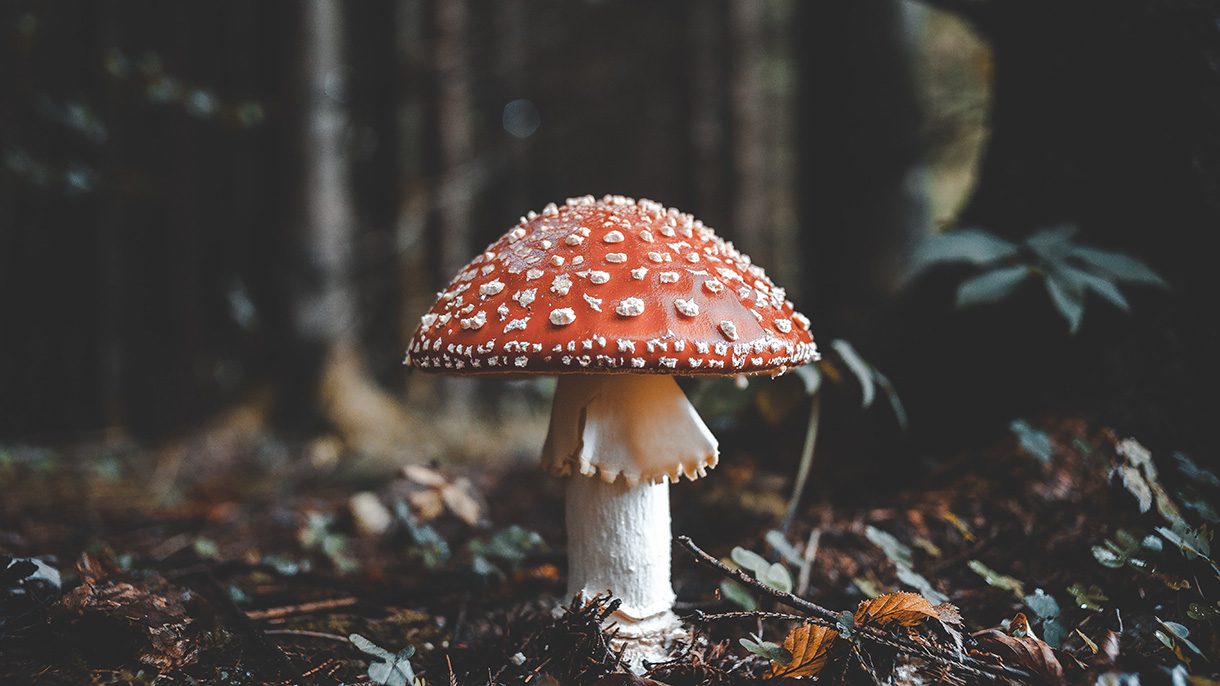 Meet the 2020 Pritzker Award Candidates #11-15
by Ashley Kruythoff
Our next five candidates for the 2020 Pritzker Emerging Environmental Genius Award are uplifting female scientists based in Africa. They are providing homeowners with retail wind power, conserving wildlife in overlooked places and using the power of art to inspire climate action. From harnessing inspiration from nature to creating biodegradable goods, these candidates are moving the needle on an array of environmental problems.
---
Patrick Maloney
Founder and CEO, Inspire
The average American household produces 8.1 metric tons — approximately the weight of two adult male hippopotamuses — of carbon dioxide per year. While 2018 study found that over half of the U.S population feels helpless when it comes to addressing climate change, there are those who understand that equipping individuals with the tools to make a meaningful difference will boost optimism and commitment to climate improvement. One way for individuals to easily make positive change is by using clean energy, such as wind and solar, to power their homes.
By founding Inspire, a wind power retailer that gives customers control over their own energy-generating potential, Patrick Maloney created a business model that combats climate change while benefiting the everyday consumer.
Typically energy companies profit when customers use more utilities, but Maloney reinvents this rate-based structure. Inspire's Smart Energy monthly subscription model makes a profit when customers use less energy. The monthly fee adjusts for customers' past energy use, local weather and square footage of the home. Inspire's app delivers real-time energy usage data to customers, helping them use energy more efficiently and track their energy consumption. The company has over 100,000 subscribers in more than 2,000 cities and is rapidly expanding its footprint.
Inspire's Global Impact initiatives support communities across the world that are disproportionately harmed by climate change. The company partners with local non-profits to support the equitable transition to a clean energy economy in America, offering green skills training to underserved and vulnerable communities.
Maloney was the 2019 Ernst & Young Entrepreneur of the Year in the cleantech and renewable category. He is a member of Young Presidents' Organization, a global community of chief executives committed to leading impactful companies. Maloney received bachelor's degrees in philosophy, political science and economics from The University of Pennsylvania.
Nominated by Jeff Rosenthal, Co-Founder, Summit
Read More on Patrick Maloney
Inspire's 'Climate Awareness Report' Finds Consumers Think Green But Act Dirty Due to Lack of Energy Choice
World Changing Ideas Awards Finalist 
---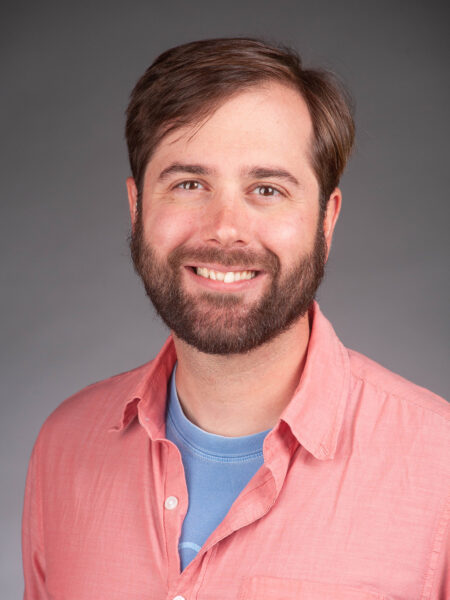 Gavin McIntyre
Co-Founder, Ecovative Design
Nature may provide a blueprint for how to reduce waste. Fungi, nature's recycling system, derive energy for growth through the decomposition of plants and animals. Mycelium, the root structure of mushrooms, is capable of forming structures of varied texture, strength, and resilience. In contrast to plastic-based materials that remain in our ecosystems for millennia, mycelium will biodegrade over time after the product's intended lifecycle.
Gavin McIntyre's mission is to use mycelium natural replacements to reduce the amount of plastic waste and energy consumption in consumable goods. McIntyre co-founded Ecovative Design, a company that creates biodegradable packaging textiles, animal-free leather, alternative meat and carcinogen-free building materials such as insulation and furniture. Ecovative Design and its partners support local economies, providing new revenue streams for local farmers to upcycle their non-food grade byproducts into planet-positive replacements.
McIntyre serves on the board of directors of Clean and Healthy New York, a non-profit that lobbies to remove toxic substances from children's products, and the New York State Pollution Prevention Institute, a consulting firm that transforms industries by mitigating damaging environmental practices. He holds dual bachelor's degrees in mechanical engineering and product design from Rensselaer Polytechnic Institute. 
Nominated by Carlos Gutierrez, Chief Strategy Officer, Larta Institute
Read More on Gavin McIntyre
The New Yorker: Form Follows Fungus
Forbes video: An Inside Look At Ecovative's Production Facility
Bloomberg Business video: Making Wood Without Trees
---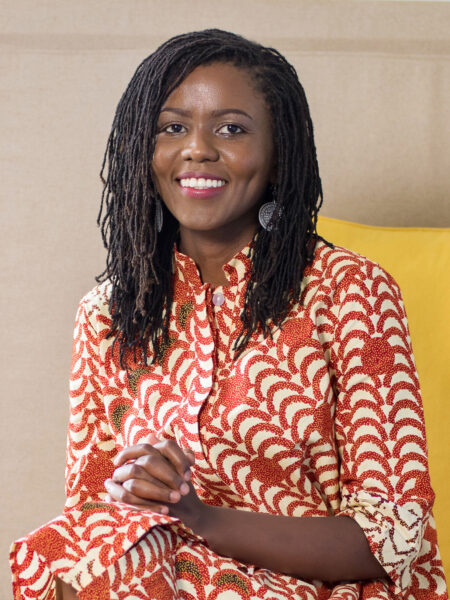 Rose Mutiso
 Co-Founder and CEO, The Mawazo Institute
According to The World Bank, less than 1% of science, technology, engineering and mathematics (STEM) public research hails from Africa, despite it being home to 15% of the world's population. Women and girls account for over half of Africa's denizens, yet the dominant expert voices on African issues are typically male. Structural barriers and gender norms — e.g. the low proportion of girls enrolled in school and familial expectations that women remain at home — hinder women who seek to become experts and have their work recognized by leaders in government, academia, and industry.
Rose Mutiso developed practices that circumvent societal constraints and increase women's authority by co-founding the Mawazo ("Ideas") Institute, an organization that helps African women complete their doctoral studies and prepares them to become leaders in STEM. The program amplifies the voices and ideas of East African female scholars and scientists, leading to greater influence among policymakers.
Mutiso is also the research director for the Energy for Growth Hub, working with a global network of experts to find solutions for energy deficits across Africa and Asia, addressing the need for more reliable, affordable energy and environmental solutions that transcend poverty. Utility-scale renewable solar, wind, geothermal and hydropower projects will contribute to powering livelihoods while simultaneously fulfilling the promise of a sustainable future.  
From 2017 to 2019 Mutiso served as Kenya ambassador for the Next Einstein Forum, leading its Kenyan public engagement activities. She also spearheaded the formation of the Efficiency for Access initiative launched at the 2016 U.N. COP21.
Mutiso was a senior fellow in the Office of International Climate and Clean Energy at the U.S. Department of Energy and, as a postdoctoral fellow in the U.S. Senate, she co-authored conservation, energy and innovation policy legislation signed into law by President Barack Obama. She earned a degree in engineering sciences from Dartmouth College and a Ph.D. in materials science and engineering from The University of Pennsylvania.
Nominated by: Bob Lasalz, CEO, Science+Story
Read More on Rose Mutiso
Business Daily: Let's Make Room for More Girls and Women in Science."
TED Talks: How to bring affordable, sustainable electricity to Africa.
The Guardian: Africa's Unsung Scientists Finally Get Their Own Journal to Spread Research
---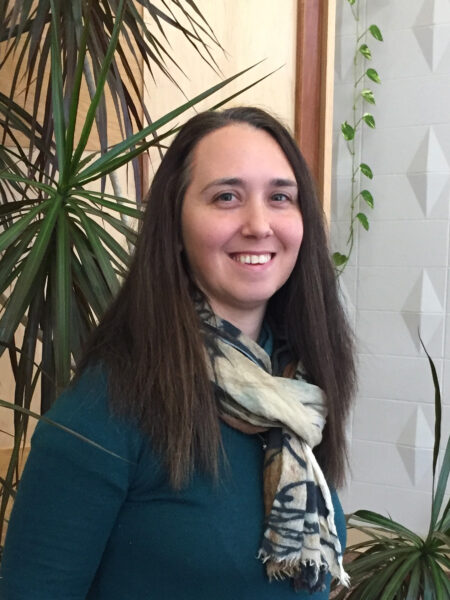 Desiree Narango
Conservation and Ecological Scientist
Wildlife conservation can take place in your own backyard. Residential yards, which cover more than 20% of the land area in the United States, can support amazing biodiversity. Through yard management and gardening practices, residents can experience tangible outcomes of restoration, such as the improvement of wildlife habitat, erosion protection, and recreational opportunities.
Desiree Narango investigates how private land management affects the ways in which plants, wildlife and people co-exist. Her research identifies how to successfully restore biodiversity and ecological function in human-dominated landscapes such as urban forests, residential yards and farmland. For instance, with a network of 200 householders assisting data collection, Narango determined that the maximum amount of non-native biomass bird populations could tolerate is 30%.  This significant result is now used in decision-making by conservation groups like the National Wildlife Federation, landscape-design firms and grassroots restoration efforts. By encouraging a new relationship with land management, she stewards the public's connection to the natural world.
Narango received her Ph.D. from the University of Delaware and is a 2020 recipient of the David H. Smith Conservation Fellowship through which she is investigating the value of urban green spaces and working towards the conservation of migratory animals.
Nominated by Amy Hunter, Global Head of Sustainability, BlackRock
Read More on Desiree Narango
Popular Science: These plants bring all the birds to your yard
Ecological Society of America: Ehrenfeld Urban Ecology Award and Personal Statement
---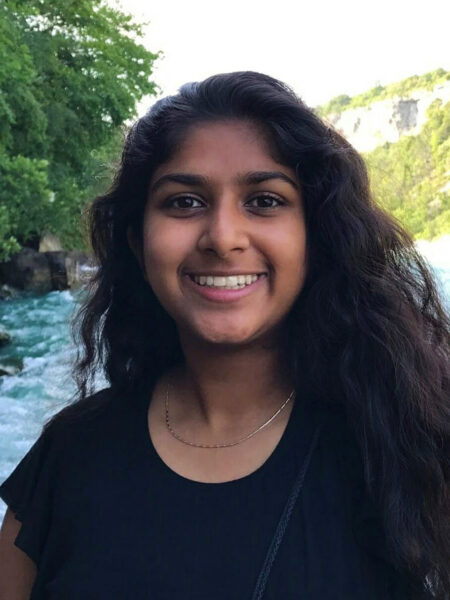 Nadia Nazar
Founder and CEO, Zero Hour
The power of art to reflect the passions and disillusionments within society cannot be underestimated; it plays a crucial role in culture and society. Through art, activists and the public can express their deep concerns around climate issues, depicting the various impacts we all face and encouraging others to imagine potential solutions.
At the young age of 18, Nadia Nazar is using her art to mobilize climate action. As the founder, co-executive director and art director of the youth-led climate organization, Zero Hour, Nazar educates young people about the climate crisis and how it disproportionately affects people of color. She oversees a volunteer group of videographers, editors, visual artists and graphic designers committed to using their art to enact change. Nazar organized Zero Hour's Youth Climate Action Weekend, which included a climate arts festival, a government lobby day and the first international youth climate march. The event included 25 cities across the globe and petitioned U.S. congressional officials to sign the No Fossil Fuel Money pledge.
In 2019 Nazar received Sierra Club's John Muir Award for her leadership and efforts within Zero Hour and the youth climate movement, and she testified at the U.S. House National Resources Committee's first hearing on climate change.  In 2018 People Magazine named Nazar as one of the top 25 women changing the world. She recently graduated from high school and plans on continuing her activist work, holding elected officials accountable for their climate policies.
Nominated by Mary Ruckelshaus, Director, Natural Capital Project
Read More about Nadia Nazar
Vogue India: 6 young avengers battling climate change that you need to know about now
Vox: Meet the young activists of color who are leading the charge against climate disaster
People Magazine: Meet People's 25 Women Changing the World of 2018