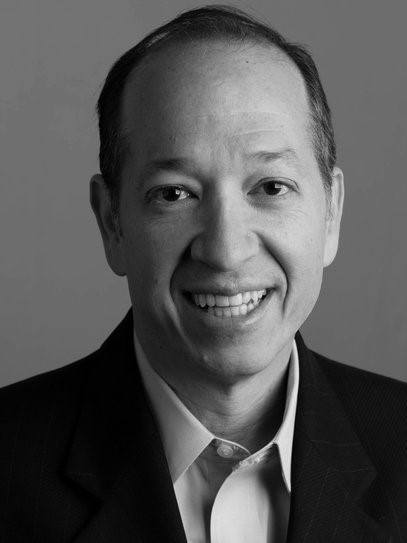 Mr. Karsner is a leading corporate innovation strategist and accomplished energy entrepreneur, policymaker, regulator and diplomat with more than three decades of global conventional and renewable energy experience, spanning every natural resource. He is Senior Strategist at X (formerly Google X), the innovation lab of Alphabet Inc., where he is part of the executive leadership team, shaping strategy for technology, policy, and commercialization at the nexus of natural resources and AI, machine learning, geospatial engineering, and high performance computing.
He began his career developing large scale energy infrastructure and has led or contributed to project development, management and finance enabling significant value creation on six continents. As a private equity investor, venture partner and advisor, his portfolios have included some of the most successful clean tech startups of the past decade, including Nest (AI), Tesla (mobility), Recurrent (solar), Codexis (biotech) and Carbon (3D printing).
From 2005 to 2008, he served as US Assistant Secretary of Energy, responsible for multi-billion dollar federal R&D programs and National Laboratories. In this role, he was on point to assemble significant bipartisan coalitions to implement or enact the Energy Policy Act (2005), the Energy Independence and Security Act (2007), and the America Competes Act (2008), all of which remain foundational to the framework of federal energy policy and regulation today.
Mr. Karsner exercised a discrete diplomatic and security role as a principal representative of the United States in the negotiations on the UN Framework Convention on Climate Change and other bilateral energy and environmental technology accords.
From 2016 to 2019, Mr. Karsner served as Managing Partner of Emerson Collective, an investment platform funding non-profit, philanthropic and for-profit portfolios advancing education, health, immigration, the environment, and other initiatives. Along with Emerson's Founder and Principal, Laurene Powell Jobs, Mr. Karsner co-founded Emerson Elemental (since spun out as Elemental Labs) with a deep focus on market-based solutions and technologies addressing conservation and climate change.
Mr. Karsner is Executive Chairman of Manifest Energy, an energy technology development and investment firm he founded in 2008. Earlier in his career, from 1999 to 2006, Mr. Karsner was Founder and Managing Director of Enercorp, a private company involved in international project development, management, and financing of clean and sustainable energy infrastructure. Enercorp was international agent and partner to Vestas and a pioneer in large scale wind power plant design and development. He has also worked with Tondu Energy Systems of Texas, Wartsila Power Development of Finland, and other multi-national energy firms and developers managing a wide array of conventional and renewable sources of energy.
Mr. Karsner has served on the Board of Applied Materials (NASDAQ:AMAT), a leading semiconductor equipment company, since 2008. He has also served as a director of numerous privately held companies and non-profit organizations, including Conservation International. He is a Precourt Energy Scholar at Stanford University's School of Civil and Environmental Engineering and serves on the Schultz-Stephenson Energy Task Force at the Hoover Institution, and has been an Associate at Harvard's Kennedy School addressing the geopolitics of energy technology. He serves on the Advisory Boards of MIT Medialab and the Polsky Center for Entrepreneurship at the University of Chicago's Booth School of Business. He is a Henry Crown Fellow of the Aspen Institute, a Life Member of the Council on Foreign Relations, and member of the Trilateral Commission. He was formerly a member of the National Petroleum Council, and boards of the Gas Technology Institute and University of Chicago's Argonne National Lab.
Mr. Karsner holds a BA with honors from Rice University and an MA from Hong Kong University.