The sun blazes down on a group of cyclists as they stand on a levee, contemplating the difference in elevation between the water channel to the left and the sunken land on the right.
Long ago converted from wetland to a farm, the island the group is standing on has been slowly losing elevation because it no longer supports land-restoring ecological processes.
"Imagine a few feet of sea level rise bringing the channel right to the edge of this levee," one of their guides instructs. "And now add a storm surge on top of that."
It's easy to see how water would rise above the height of levee and flood the farming areas it's supposed to protect.
The cyclists are part of the California Climate Expedition, a bicycle tour from Oakland to Los Angeles — led by UCLA climate scientist Alex Hall — that grants riders the chance to experience climate change impacts in California first-hand. Organized by OnePulse, a group that plans cycling journeys for charitable causes, the ride is raising funds for the UCLA Center for Climate Science, of which Hall is director, to continue its efforts to get climate research outside the lab and used in the real world to solve climate change–related problems.
Hall, who is a professor of atmospheric and oceanic sciences and a member of the UCLA Institute of the Environment and Sustainability, put the delta at the top of his list of climate expedition sights in part because what happens there doesn't stay there. The delta is a major conduit for 30% of Southern California's freshwater, and how to ensure the sustainability of that supply in the face of increased drought severity and higher salinity due to sea level rise — while not further harming the ecosystem — is a subject of major policy debate. Seeing the place in person, according to Hall, is the best way to appreciate the scale of the challenge.
"It's like we've been digging our way into this hole and then climate change happened, piling more dirt around the hole and making it even deeper," Hall said. "Touring the delta is a major reminder that we have to confront climate change and sustainability problems together." 
During their June 11 tour of the Sacramento–San Joaquin River Delta, which was led by experts at the Delta Stewardship Council and the Sacramento–San Joaquin Delta Conservancy, the sights they saw — land rapidly sinking below sea level, waterways clogged with invasive plants, channels created to divert freshwater for agricultural and urban use — drove home the challenges facing the region.
"Don't be overwhelmed by this," council scientist Dylan Chapple had said as he prepped the riders for their tour with a presentation about a long list of environmental problems plaguing the delta. "Or on the other hand, do."
Hall emphasized the importance of how the ride raises awareness not only of the problems climate change is causing but also of the solutions Californians are implementing.
In the delta, one such solution the riders saw up close is a wetland restoration project managed by California's Department of Water Resources. It reverses the sinking of the land by restoring the natural process of peat buildup that occurs when wetland grasses decompose. At the same time, it draws carbon dioxide, a key greenhouse gas contributing to climate change, out of the air and stores it in the soil. Under California's carbon market, that could deliver significant financial incentives for farmers to convert their flood-threatened holdings to wetland habitat.
"It was amazing to see this climate solution at work in the delta," Hall said. "Restoring wetlands is a triple win for farmers, habitat restoration and pulling carbon out of the air. These are the kinds of wins we can achieve when we put science into action to solve climate problems."
The delta stop is an early one on a 550-mile route that meets the coast near Monterey, winding back down to UCLA via landscapes recently scarred by events with a climate change fingerprint, such as intense drought and record-setting wildfires. Along the way, Hall and his team are leading a series of public events, including a June 22 discussion in Topanga about how to achieve equitable sustainability for everyone. The panel includes UCLA alumna and former California Assemblywoman Cindy Montañez.
The 11 riders vary in age and hail from as far away as Rhode Island. But they all have one thing in common: a desire to bring about meaningful action on climate change, and to learn as much as they can.
"The Bay Delta tour was my first time learning about any of the issues, and it's really a case study in how complex environmental problems can be," said Carlyn Schmidgall, who's pursuing degrees in mathematics and atmospheric and oceanic sciences at UCLA. "There's a laundry list of issues. They all interact with each other, and there's not one agency that regulates what happens. But just because it's super complex doesn't mean you can't solve it. It was inspiring to meet optimistic people who are doing their part."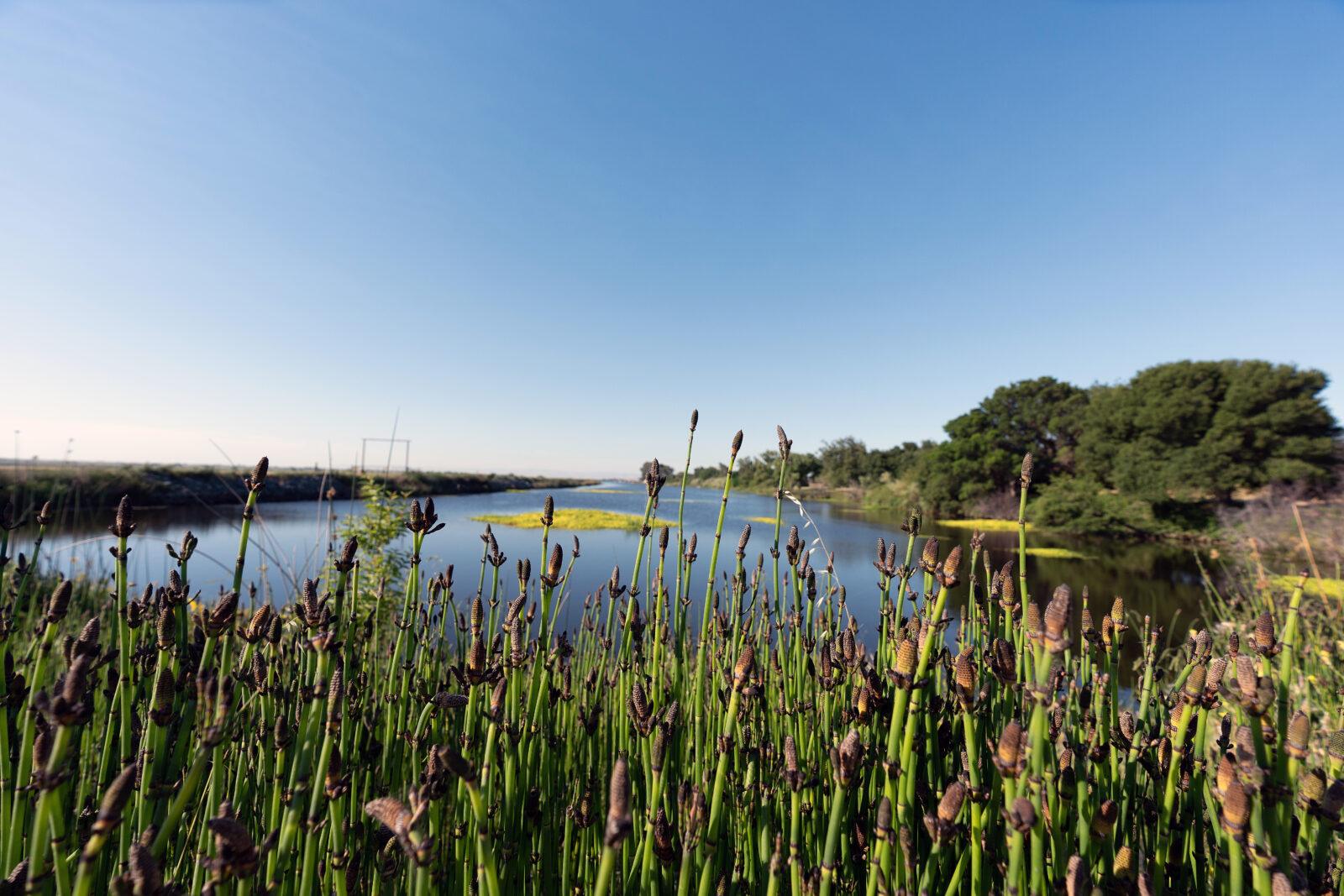 ---
Top image: Riders on the Bay Delta tour, with UCLA professor Alex Hall, third from right. | Photo by Eric McQuesten.