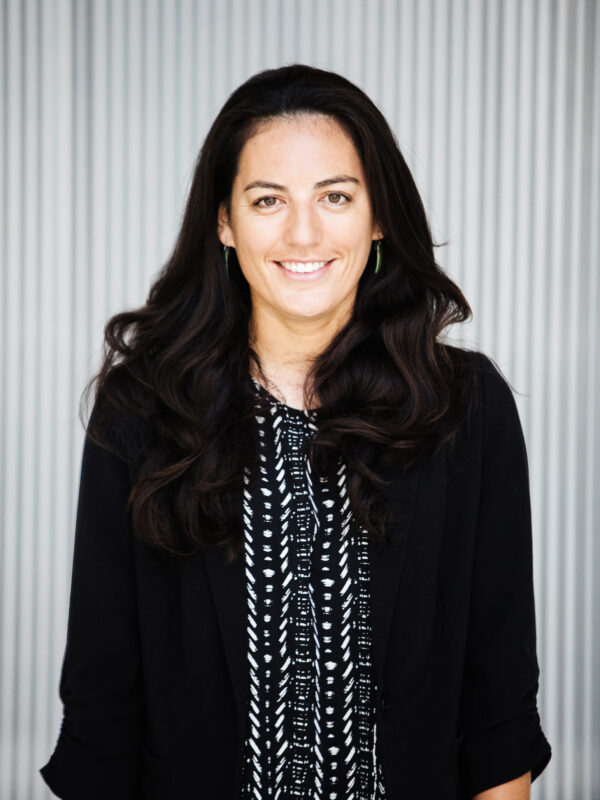 Lehua Kamalu
Captain & Lead Navigator, Voyaging Director, Teacher, Ocean Movement Builder, Mechanical Engineer
Lehua Kamalu uses the practice of Polynesian voyaging to inspire communities to care for their natural and cultural environments. Hawaii is widely known as the "extinction capital of the world" — a place recognized both for its beauty, diversity and splendid ecology, and also the historic decimation of countless native species. By the mid-20th century, traditional Polynesian voyaging, a symbol of great pride to Hawaiians, was nearly extinct too.
Today, navigator Lehua Kamalu is part of a movement to revive the voyaging tradition. As the Voyaging Director for the Polynesian Voyaging Society (PVS), a nonprofit and educational organization that perpetuates the art and science of traditional voyaging, Lehua is showing individuals and communities a better way to interact with one another and with their natural environment. She believes there is much voyaging can teach the world about Hawaiian identity and history, and also about humanity's fragile relationship to nature. Because the success of every journey depends on human and natural resources working together to enable collective achievement, voyaging offers a means to experience social and environmental justice in action. Ultimately, Lehua says, "modern Hawaiian voyaging can be used to promote a shared vision for how people and places can stay healthy and thrive."
In her role as Voyaging Director of PVS, Lehua leads the planning, training and preparations for the ongoing voyages of the double-hulled canoes Hōkūleʻa and Hikianalia. She started volunteering with PVS in 2009, while attending the University of Hawaii at Manoa. Lehua graduated with a BS in Mechanical Engineering in 2013 when she decided to join the team at PVS full-time. She was responsible for researching and planning the sail plan for Hōkūleʻa's circumnavigation of the earth (2014-2018), a voyage themed Malama Honua – to care for the Earth.
By integrating a culturally-grounded approach to environmental immersion, Lehua sees the practice of deep-sea voyaging as a means to challenge the depth and quality of our individual relationships to the ocean, nature, and one another.
In 2018, Lehua became the first female to lead-captain and lead-navigate a long distance voyage on the first leg of the Alahula Kai O Maleka Hikianalia California Voyage, from Hawaii to California. During that voyage, she trained four apprentice navigators from four different countries: Korea, Japan, French Polynesia and the United States of America. Upon arrival into San Francisco, Lehua was invited by California Governor Jerry Brown to speak at the Global Climate Action Summit.
Lehua also played an integral role in planning and navigating on the Malama Honua Worldwide Voyage. She sailed on on multiple legs through the South Pacific, Australia, Indonesia, South Africa, and the East Coast of North America. In 2017, she led a team of student navigators aboard the Tahitian canoe Fa'afaite from Tahiti to Hawaii.
Lehua's focus now has been to explore and develop methods of sharing and teaching in the hope that this work will create a generation of voyagers and environmental solution navigators to lead Hawaii and the world into a healthy, thriving future. She is also able to do this as an instructor of voyaging and navigation to students from Kamehameha Schools and Honolulu Community College.