Topical Tag: Conservation
Events
Symposium
Research Roundtable: Water Resiliency for Business
A Corporate Partners Program Event
6.5.2017
The Corporate Partners Program will conclude this year's focus on Water Resiliency for Business with a Keynote from LA24 and interactive Research Roundtables
---
Lecture Series
Will Farmed Fish Save Our Oceans, Delight Our Palates, and Provide Healthy Food for All?
The Conservation Science, Economics and Operations of Aquaculture
5.25.2017
NOTE: THIS EVENT IS SOLD OUT. PLEASE WATCH THE LIVE STREAM HERE. Current projections estimate that the global population will surpass nine billion people by 2050 and total food demand will approximately double. Seafood is a major source of protein in many regions, but over 80 percent of the world's fisheries are depleted or fished beyond capacity. Aquaculture—rearing...
---
Lecture Series
Panel Discussion: Biodiversity in the Anthropocene
Join the UCLA Botanical Garden for an expert discussion about species that are flourishing in a rapidly changing world
5.18.2017
Biodiversity is undergoing tremendous change at the hands of humanity. As some habitats disappear and many wild organisms face extinction, other species flourish in novel ecosystems. Join us for an expert panel discussion which will examine the current state of biodiversity and the narratives which shape related public opinion and policy as we ask the question: how can we successfully coexist with nature on an increasingly technological planet?
Projects
Research
Our fellows advance skills and solve environmental problems through hands-on experience, which facilitates engagement, active learning, and a deepening of understanding through the application of knowledge.
Community outreach
Our community outreach includes visiting schools, hosting groups for tours, mentorship, and research experience for high school students and teachers and members of the public.
Fellowships
Our fellowships invest in individuals from diverse backgrounds at a range of levels, including high school students, undergraduate students, and graduate students, postdoctoral researchers, faculty, and visiting community, business, and policy leaders.
Publications
---
Published Work | 2017 | Conservation Biology
---
Published Work | 2017 | Global Change Biology
In the News
Headline
6.22.2017
Why the World's Rivers Are Losing Sediment and Why It Matters
"Ten or twenty years ago most wetlands scientists in most places viewed sediment as a negative," says Richard Ambrose, a marine ecologist at the University of California, Los Angeles. "Too much sediment would come in and bury the marsh. Now people realize sediment is a resource, and we need it to keep up with sea level rise."
---
Student Blog
6.2.2017
---
Headline
6.1.2017
New carbon map will help protect the DRC's rainforests
Researchers were able to map the aboveground biomass in the DRC down to the one-hectare level using high-resolution airborne Light Detection and Ranging, or LiDAR, in combination with satellite imagery and machine learning geospatial algorithms, a method developed by Dr. Sassan Saatchi, an expert on tropical forests and the global carbon cycle at UCLA's Institute of the Environment and Sustainability and NASA's Jet Propulsion Laboratory.
Video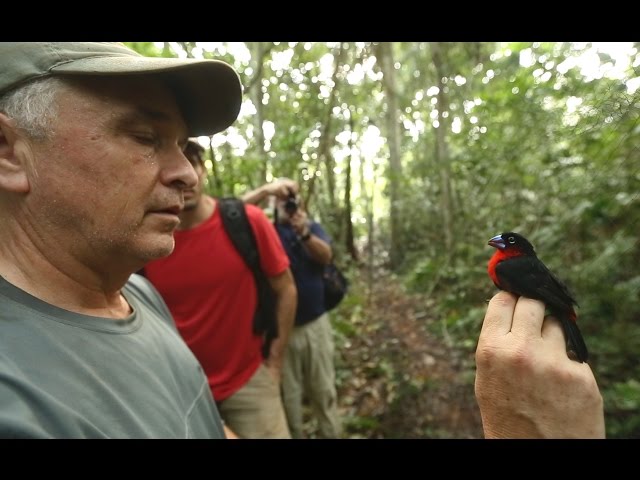 Open for business in the Congo rainforest
Recently, crew of college students from UCLA and Cameroon left convenience behind and plunged into the rainforest. Their objective: reopen a field station that had been shuttered for two decades, while taking the pulse of local wildlife. Through their efforts and a project from UCLA's Congo Basin Institute, the Bouamir research station is again open...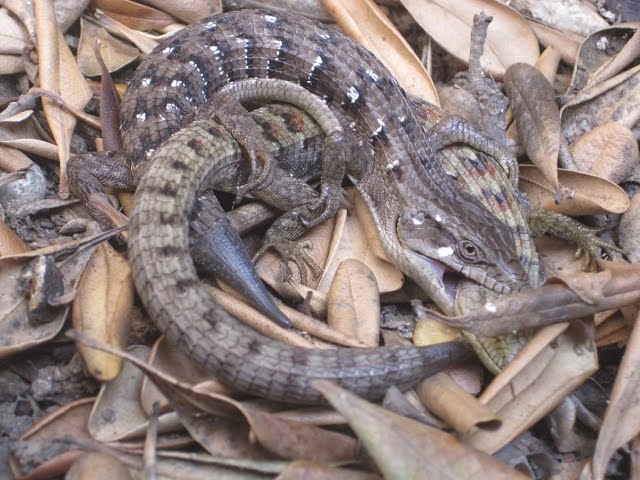 Biodiversity in 2050 LA
H. Bradley Shaffer, Director, La Kretz Center; Professor, UCLA Institute of the Environment and Sustainability