Topical Tag: Conservation
Events
Lecture Series
Fossils as a Tool for Marine Restoration: Old Shells Provide New Insights For Santa Monica Bay
UCLA La Kretz Center 9th Annual Lecture
4.29.2018
One of the great challenges in conservation biology is discovering 'what was natural' before human impacts. This problem is especially pressing in marine systems where biological monitoring and other records are brief or lacking. Dr. Susan Kidwell has been tackling this problem in our Southern California marine ecosystems by treating the shells acquired during marine...
---
Symposium
Research Roundtable: Water Resiliency for Business
A Corporate Partners Program Event
6.5.2017
The Corporate Partners Program will conclude this year's focus on Water Resiliency for Business with a Keynote from LA24 and interactive Research Roundtables
---
Lecture Series
Will Farmed Fish Save Our Oceans, Delight Our Palates, and Provide Healthy Food for All?
The Conservation Science, Economics and Operations of Aquaculture
5.25.2017
NOTE: THIS EVENT IS SOLD OUT. PLEASE WATCH THE LIVE STREAM HERE. Current projections estimate that the global population will surpass nine billion people by 2050 and total food demand will approximately double. Seafood is a major source of protein in many regions, but over 80 percent of the world's fisheries are depleted or fished beyond capacity. Aquaculture—rearing...
Projects
Assessment and Revitalization of the Boneyard at Sage Hill for Mixed Use Purposes
The Boneyard at Sagehill The Urban Nature Laboratory team will be focusing on three main objectives this year. Firstly, we will be conducting research and reaching out to other institutions and facilities to develop improvement and management strategies for the Sagehill/Boneyard site. Secondly, we will conduct surveys and interviews of targeted faculty members, staff, and students to gauge how...
An Institutional Guideline for Ecologically Sound and Aesthetic Landscaping
The Biodiversity and Landscaping Team is a group dedicated to enhancing the ecology of the UCLA campus. We believe that being ecologically sound and aesthetically pleasing are not mutually exclusive. UCLA was once a biodiversity hotspot along with the rest of the LA Basin. With our project, we hope to formulate a policy that the university can implement that...
Using native plant gardens to preserve pollinator diversity in L.A.
Team: David Cook, Tien Ha, Melissa Ikeda, Kayla Smith, Arianna Wolff Advisor: Peter Kareiva Client: Theodore Payne Foundation
Publications
---
Published Work | 2017 | Chelonian Research Monographs 7: 292 pp.
---
In the News
Headline
2.28.2018
UCLA study reveals Southern California salt marshes in state of decline
"We still have a few decades before marshes begin to disappear quickly… the most important thing would be to reduce greenhouse gas emissions to help reduce the amount of warming that leads to sea level rising," stated Richard Ambrose, faculty member, to the Daily Bruin about a study he co-authored.
---
Headline
2.26.2018
With sea level rise, a major California ecosystem faces extinction if we don't act
"After years of intensive surveying and modeling of topography, vegetation and sedimentology of marshes from the Tijuana Estuary in California to the Port Susan Bay Estuary in northern Washington, my colleagues and I reached a sobering conclusion: The entire ecosystem faces extinction." – IoES faculty member Glen MacDonald to the Sacramento Bee.
---
Video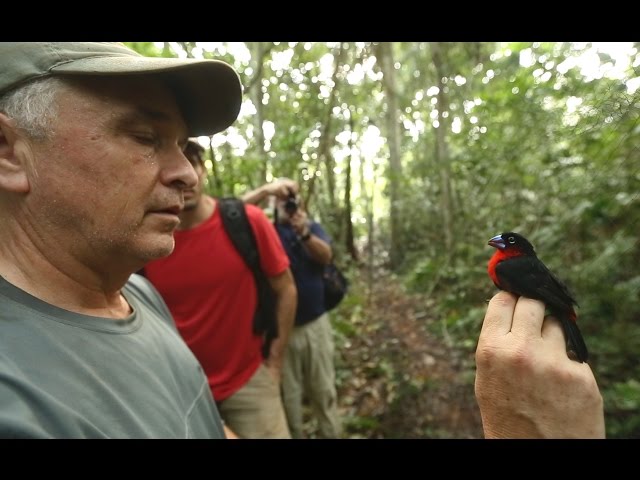 Open for business in the Congo rainforest
Recently, crew of college students from UCLA and Cameroon left convenience behind and plunged into the rainforest. Their objective: reopen a field station that had been shuttered for two decades, while taking the pulse of local wildlife. Through their efforts and a project from UCLA's Congo Basin Institute, the Bouamir research station is again open...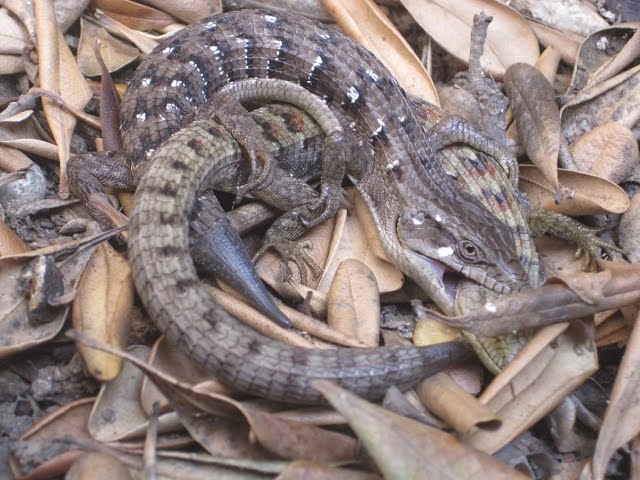 Biodiversity in 2050 LA
H. Bradley Shaffer, Director, La Kretz Center; Professor, UCLA Institute of the Environment and Sustainability