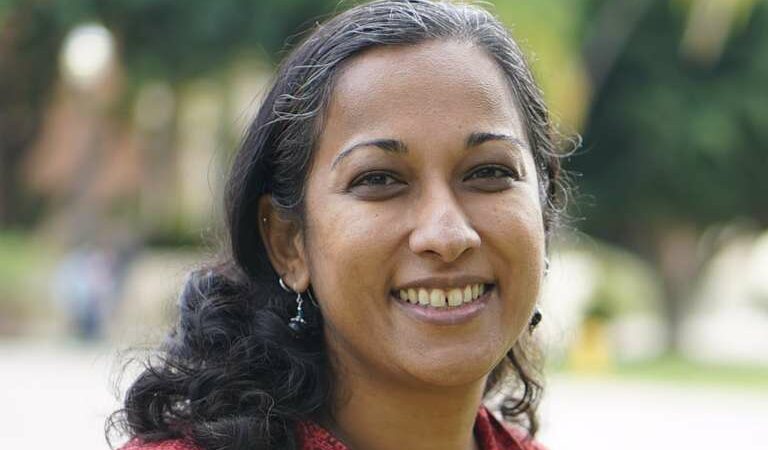 Awards |
American Geophysical Union awards Aradhna Tripati with Willi Dansgaard Award
Aradhna Tripati was awarded the Willi Dansgaard Award at this year's fall meeting of the American Geophysical Union. The award recognizes Tripati for her work in paleoceanography and paleoclimatology. It is presented annually to mid-career scientists who received their Ph.D. within eight to 20 years.
The award was named after paleoclimate pioneer Willi Dansgaard, who was the first to demonstrate that certain molecules, trace isotopes, could be used to uncover information about past climates.
Tripati researches the history of the Earth's climate, ice sheets, oceans and water cycles. She is also the founder and faculty director of the Center for Diverse Leadership in Science, which aims to open the environmental field to women and people with different identities. This spring, she was elected as a fellow of the California Academy of Sciences for her outstanding contributions to the natural sciences.