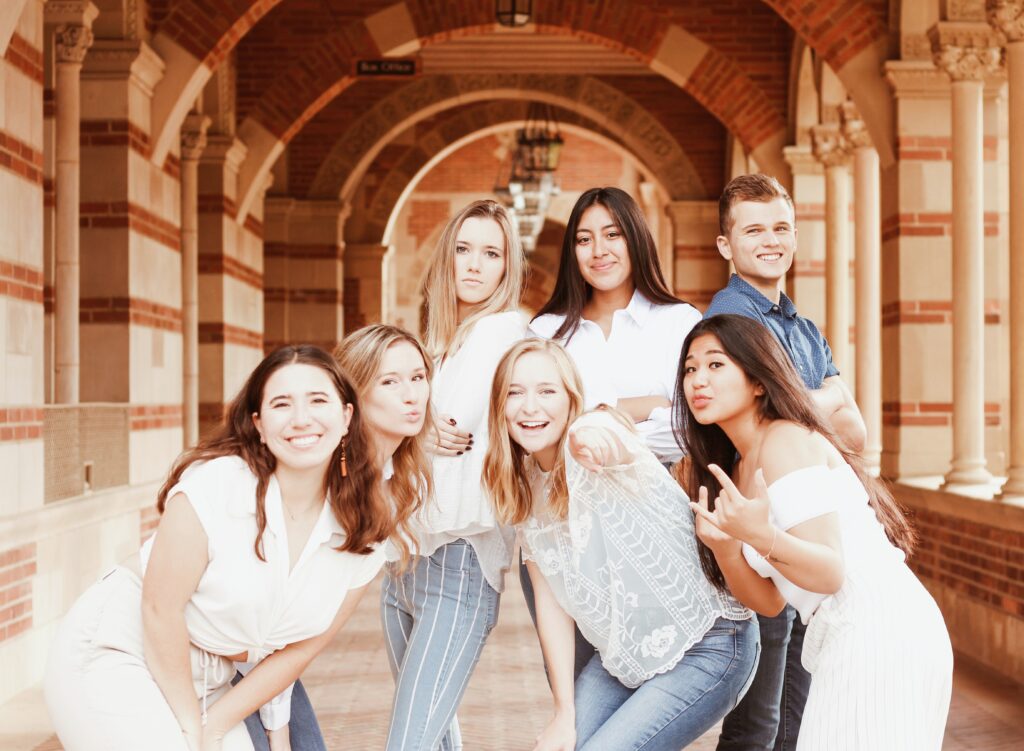 Profile
2020 environmental science students persevere through pandemic to graduate
On Tuesday, March 10, Molly Schaner met with her team to discuss their senior practicum project, which focused on how oil and gas development affects indigenous communities in New Mexico.
The next day, classes and trips started getting cancelled.
Within a week, UCLA was preparing to close to all but essential workers in response to the COVID-19 pandemic. The chancellor was quarantined. Transition to remote teaching had already begun.
"Everything was normal and then suddenly it wasn't," Schaner said. "That was the last in-person class of my college experience and I didn't know it. It was surreal."
Schaner is one of 75 graduating from UCLA Institute of the Environment and Sustainability on June 14. Facing unprecedented disruptions, they persevered through a pandemic to achieve diplomas.
Schaner grew up in a rural part of San Luis Obispo county, part of a conservation-minded family. Her father grew vegetables that she would sell by the roadside. Water supply was always a concern and it became even more so during the California 2011–2017 drought.  
"We had to be a lot more conscious, so we got rid of our lawns and had to reduce how much we were growing for a while," Schaner said. "We were surrounded by vineyards and they were always trying to take water from the wells. There was a lot of tension."
The experience was a major factor in her choice to study environmental science.
The pandemic abruptly cut off many of the external motivating factors for Schaner, such as seeing friends, participating in clubs and environmental groups, and simply being on campus in Westwood. "Suddenly it was all classes," she said. "Still, I know we were doing the right thing by social distancing."
Ary Sanchez-Amaya, another graduating senior, discovered the environmental science major while learning about absorbent substances that could lessen oil spills' harm to oceans. She later learned about environmental justice problems such as food deserts and toxic pollution in communities like East L.A., where she grew up and still lives.
"I lived these experiences, but I didn't know they were environmental injustices being done to me," Sanchez-Amaya said.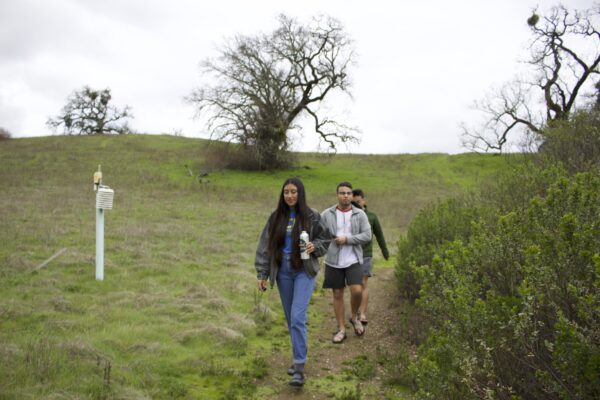 Attending the last quarter of classes in isolation was overwhelming, she said. Internet outages made coursework difficult. She and friends devoted time preparing and sending indigenous-made food, masks and other supplies to Navajo Nation, Hopi Tribe and communities in Chiapas, Mexico to help them deal with the effects of COVID-19.
"Having to worry about other people as well as finals and coursework" added an extra layer of difficulty to finishing her degree, said Sanchez-Amaya, an indigenous Mexican and first-generation undocumented student.
Madison Desilva knew she was departing UCLA early, having completed her coursework in three years. She just didn't know how early or abruptly. Leaving friends in a hurry was one of the hardest parts. The community of the environmental science program — "people call you out by first name and it makes UCLA feel like home" — was important to her after moving to Los Angeles from Northeast Ohio.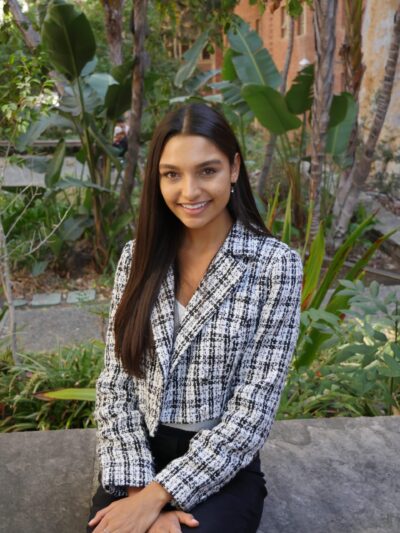 Desilva grew up wanting to be a pediatrician as a kid but grew to become passionate about environmental issues, in part because of a high school teacher. She started out as a pre-medical student but switched majors after examining the connection between human and environmental health. She was also drawn to the passion of other UCLA environmental science students.
A professional model, Desilva hopes to influence others to conserve more in their personal life, such as by limiting waste or maintaining a plant-based diet like she does. But she also understands the need for systemic change.
"I think it's important that we inspire younger generations to vote, whether that be voting in elections or voting with their dollar. I think that's going to have the biggest impact," Desilva said.
Desilva left campus when the pandemic began in earnest. She quarantined in her parents' basement for 14 days to protect her grandparents, both of whom suffer from health issues. She tries to look on the bright side of graduating by videoconference.
"I don't get the graduation I wanted," Desilva said. "But I get to watch graduation with my grandmother — and she probably wouldn't have been able to attend at UCLA. She's so happy."
Noah Garrison, director of the environmental science practicum, said every student had to overcome individual hurdles.
"The graduates' lives were really turned upside-down," Garrison said. "Some went home. Others had jobs and trips put on hold or outright canceled. They all faced challenges none of us imagined would ever be visited on them. Through all of the difficulties, the remarkable thing is that they've turned out incredible research while pulling together with their teams and showing deep compassion for each other.
Molly Schaner struck a positive note about the bittersweet end to her college life.
"I'm still excited. No one will forget this and that's great. It's been a real challenge."
---
Top image: Molly Schaner (center) with her practicum research team: Vivyana Prado, Shelby Slaughter, Ashley Connor, Ary Sanchez-Amaya, Mariane Sanchez, Christopher Reed. | Photo by Molly Schaner.