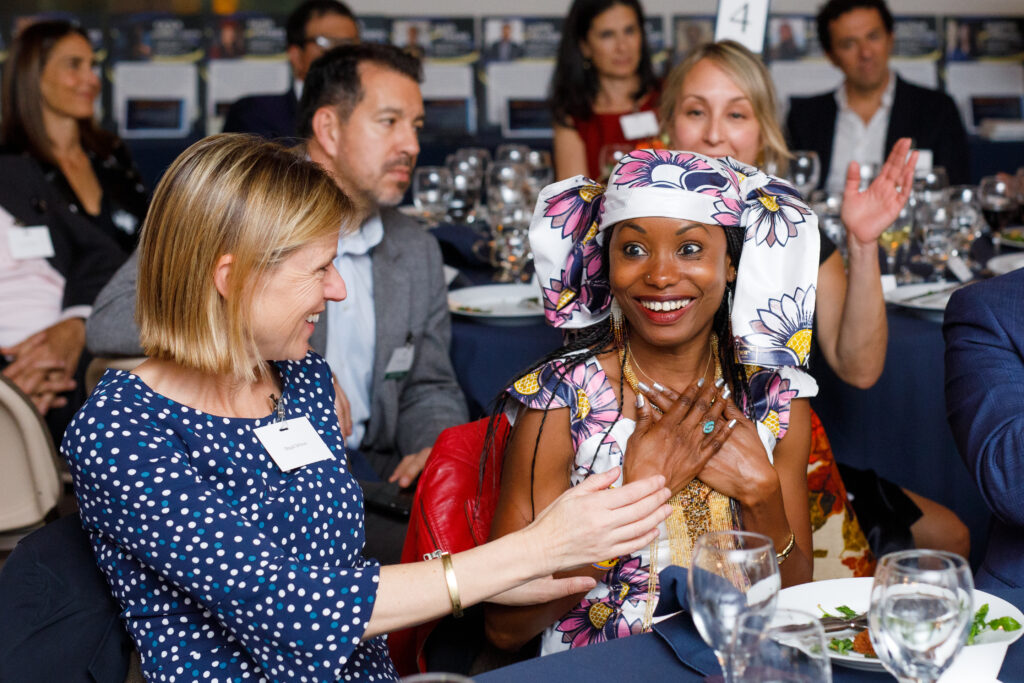 Story
Activist Hindou Oumarou Ibrahim wins Pritzker Award for young environmental innovators
The UCLA Institute of the Environment and Sustainability presented the 2019 Pritzker Emerging Environmental Genius Award to Hindou Oumarou Ibrahim, a member of Chad's Mbororo indigenous semi-nomadic community.
Ibrahim promotes environmental protections for indigenous groups through work with international organizations, including as a member of the United Nations Indigenous Peoples Partnership's policy board. She also leads a community-based environmental coalition in the region surrounding Lake Chad, a critical water source that has shrunk 90% since 1980 — in part because temperatures in the area rose 1.5 degrees Celsius over the past century. Violent conflict has occasionally broken out among groups competing for the vital resource.
The annual award carries a prize of $100,000, which is funded through a portion of a $20 million gift to UCLA from the Anthony and Jeanne Pritzker Family Foundation. It is the field's first major honor specifically for innovators under the age of 40 — those whose work stands to benefit most from the prize money and the prestige it conveys.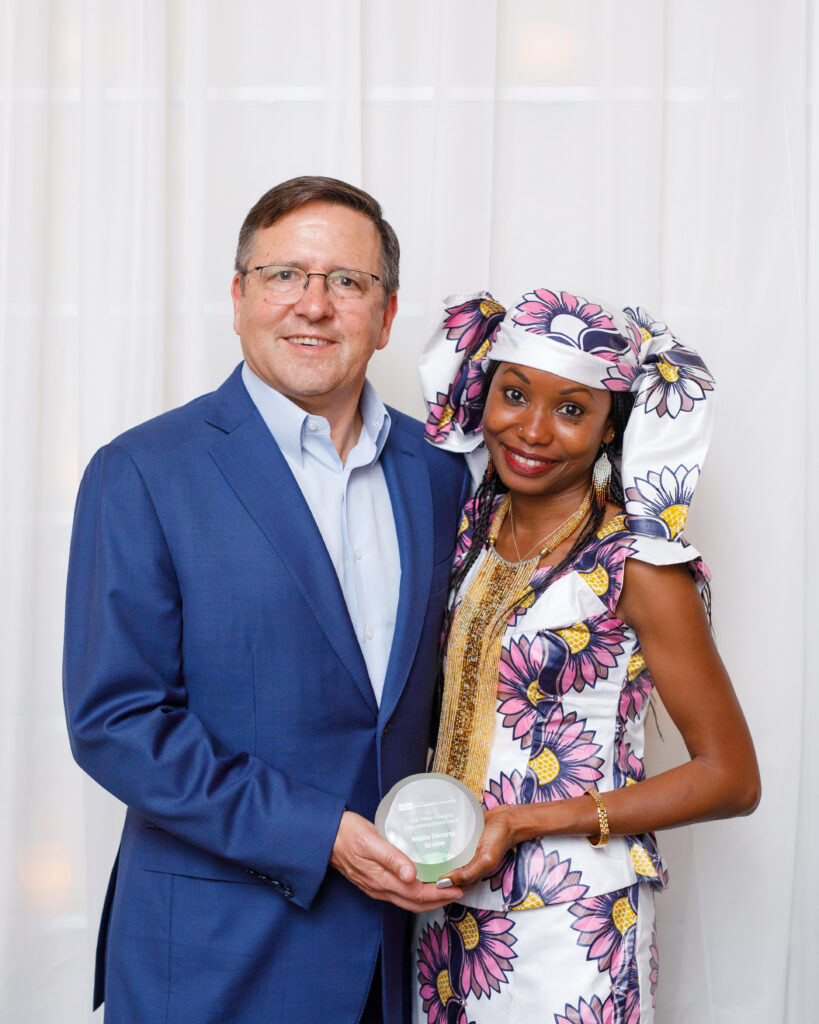 Ibrahim said the award, which was presented Nov. 7 at UCLA's Hershey Hall, will help amplify the voices of 370 million indigenous people around the world.
"The voices of indigenous people are being heard here — through me, through all of you and through this prize," Ibrahim said. "We are all together. We will win this battle, I am so confident."
University researchers, Pentagon experts and others have found that rapid climate change — driven largely by human-caused carbon emissions — have contributed to a growing number of armed conflicts. The phenomenon is expected to particularly affect regions that are already unstable. 
To prevent and reduce conflict in the Lake Chad basin, Ibrahim developed a program that gathers information on natural resources from farmers, fisherman and herders in more than a dozen African ethnic groups, and then produces 3D maps of those natural resources that their communities can share. The effort is intended to reduce the chance for conflict among the groups.
"It's amazing to see women and men who have never been to school working jointly to build 3D maps that share critical knowledge, like where fresh water can be found even in the worst days of a drought," Ibrahim wrote in her award application. "But the most interesting aspect of this project is that it helps to reduce conflict and tension between communities."
Hindou is an official adviser to the UN Secretary General in advance of a major climate summit taking place in Glasgow in September 2020. She also advocates for indigenous peoples' rights, women's rights and environmental justice in high-profile global forums, including as a National Geographic Explorer and a senior indigenous fellow for Conservation International. 
---
Top image: Hindou Oumarou Ibrahim reacts to winning the Pritzker Award as UCLA professor Magali Delmas applauds. | Photo by Jonathan Young.