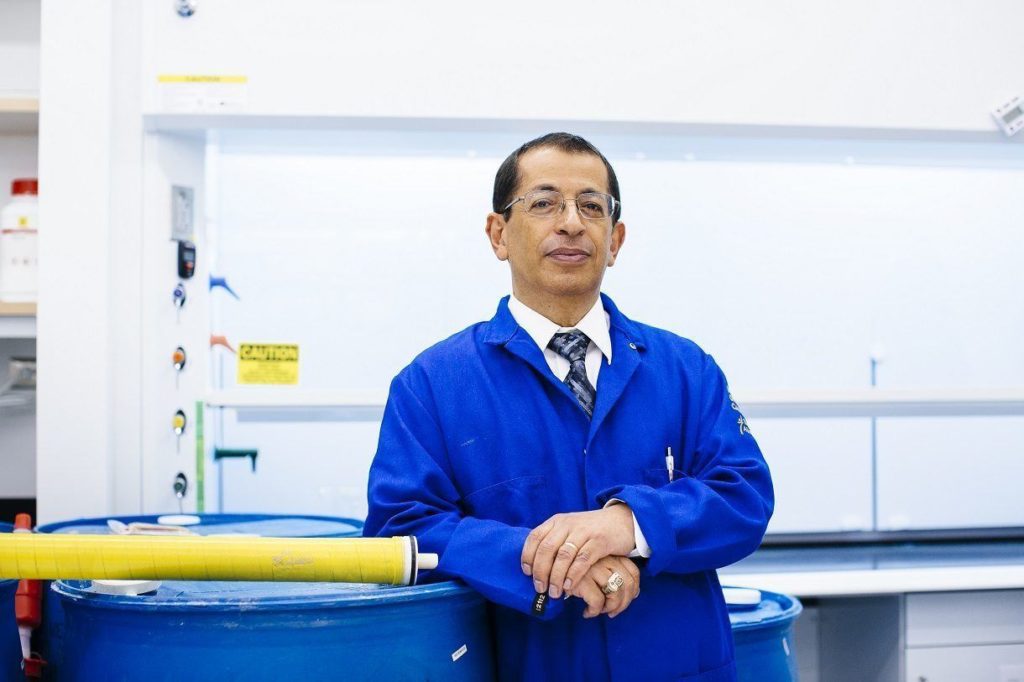 Profile
Bringing cities together for a greener future
From an environmental standpoint, Israel and Los Angeles have a lot in common. Both have dense, urban areas and a dry, Mediterranean climate. And both face serious challenges when it comes to air pollution and water resources.
Luckily, they also have Yoram Cohen in common. Cohen is a UCLA professor of chemical engineering who takes a global approach to sustainability. Last year, while participating in a conference on Jerusalem, he was reminded of the two locations' similarities.
"One of the topics we covered was the city's sustainability challenges," Cohen said. It made sense to bring the two sides together, so he began developing a plan to make that happen.
On May 19, experts from Israel and southern California will gather for the Smart and Sustainable Cities Conference to discuss issues such as energy, water, transportation, the built environment and technology. L.A. Mayor Eric Garcetti will join the discussion and deliver a keynote speech discussing the city's Sustainable City pLAn.
By convening top minds for a day of panels and discussion, Cohen—who is also head of the Nazarian Center for Israel Studies and a member of the Institute of the Environment and Sustainability—hopes to make strides toward an environmentally sound future for cities.
On a personal level, the conference brings together two places he has called home, connecting the dots of a career that has bridged engineering and international relations. Cohen was born in Israel. The country he remembers from his youth was a melting pot.
"It wasn't just the diversity within the Israeli population," Cohen said. "You'd see religious diversity as well. On the way to the markets in Tel-Aviv and Jerusalem, there would be a mosque, church and synagogue practically right next to each other."
When he and his family moved to Toronto, Canada, he again found himself immersed in a diverse cultural experience. "In Canada, everyone is an immigrant," Cohen said. "It just depends on how long ago you came to the country. It's a true mosaic."
Those were Cohen's surroundings when he started down the path to becoming a chemical engineer. He worked as a carpenter, started his own gardening business and serviced air conditioners—all while he was still a teenager. "There was nothing I couldn't fix," he remembers. He also became a backyard mechanic, once rebuilding the engine of a '67 Ford Mustang GT.
By the time he graduated high school, Cohen was split between pursuing a career as a doctor or engineer—or even something in the arts. "In another life, I could have written novels or been a poet," he said.
In the end, Cohen chose to study engineering at the University of Toronto. By the time he started toward a master's degree, he had become more interested in environmental issues. He researched how air pollution affects the chemistry of bodies of water, specifically the Great Lakes that neighbor the city. After that, he got a Ph.D. in polymer science from the University of Delaware.
Cohen came to UCLA as an assistant professor in 1981, but he didn't stay put. His work has taken him to places across the world, including Australia, Spain and Mexico. He also developed a scholarly connection to his country of birth, where he serves as an adjunct professor with Ben-Gurion University.
"I have always felt the need to explore," Cohen said. "Not only to work with a variety of experts, but also for the sake of having different experiences."
Along the way, Cohen handled serious environmental issues inside the United States. After the 1989 Valdez oil spill, he worked with a Congressionally-mandated advisory council to evaluate the disaster's effects on water and air quality, and mitigate its impacts on public health. Later, he helped Simi Valley communities understand issues of toxic contamination from the Santa Susana Field Laboratory—a site that was once used for rocket testing.
More recently, Cohen's focus shifted to water quality—a pressing issue during California's severe drought. In 2014, he helped develop the Smart Integrated Membrane System, which uses reverse osmosis to remove salts and contaminants from water. Over the past two years, the system has purified 25,000 gallons of water a day in the San Joaquin Valley, which struggles with high levels of salinity in its groundwater.
Cohen's personal life is as varied as his professional one. In his free time, he teaches karate, plays drums and piano, and writes poetry.
All that diverse experience has a point. Getting as many perspectives as possible is one of the best ways to solve complex problems. That's the idea behind Smart and Sustainable Cities. Next, Cohen hopes to expand the conference into a series that would include a broader spectrum of international participants—all focusing on creating a sustainable future.
Like all of Cohen's work, the underlying motivation is improving individual lives.
"I'm a problem solver," Cohen said. "Solving people's very real problems is what being an engineer is all about."
---
Jack Schwada of the Nazarian Center for Israel Studies contributed in the reporting and writing of this story.