Dan Hammer won the 2017 award for democratizing satellite imagery — putting it in the hands of journalists to create vivid stories about climate change and the environment.
Now, he's giving that capability to kids.
Through Earthrise Media, Hammer aims to bring young people into the conversation. To do so, he's teamed up with the Tech Museum of Innovation to enable students to tell their stories from satellite imagery.  An app for "storytelling from space."  
The stories that can be told from satellite imagery are powerful — for both professional and student reporters.  The Earthrise stories have been seen hundreds of millions of times through outlets like Reuters, KQED, or Newsweek. One story on the South China Sea, alone, was read by tens of millions of people.  This week, Earthrise Media launched a news wire service with the ability to enhance hundreds of stories each week with images from space.
"But those are really light interactions," Hammer conceded. The larger challenge, he said, is to interact with people in a way that gets them excited about the planet and confronting the challenges it faces, such as deforestation, climate change and ocean pollution. The scale of such problems makes them prime subjects for satellite imagery.
To reach a global audience, he's partnering with National Geographic, the 130-year-old publication that is published in 40 different languages. He recently spoke about his project at the organization's Explorers Festival, which brings scientists, storytellers, conservationists and explorers together annually to brainstorm solutions for a more sustainable future.
"They reach 750 million people per month," Hammer said. "To give kids the ability to publish through some of their channels is a really big deal."
Earthrise Media is a nonprofit organization that's designed to generate enough revenue to sustain itself. For now, it is primarily supported by philanthropic dollars, "which is why the Pritzker Award was so important early on to kick-start the process," Hammer said.
Next week, UCLA Institute of the Environment and Sustainability will announce the 2018 Pritzker Emerging Environmental Genius Award nominees — twenty environmental innovators under the age of 40 who stand ready to take their work to a new level.
The nominees, hailing from countries around the globe, will then join the network that helped launch Hammer's latest endeavor.
The award, he said, is "a vote of confidence from peers so when you go and reach out to a brand like National Geographic, they return your calls."
---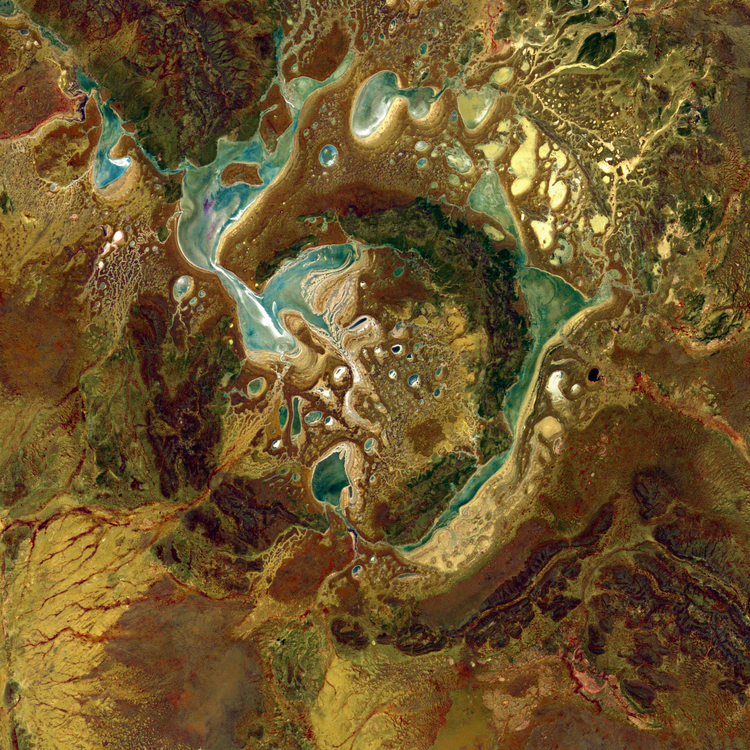 ---
Top photo: Photo courtesy of DigitalGlobe and Earthrise.