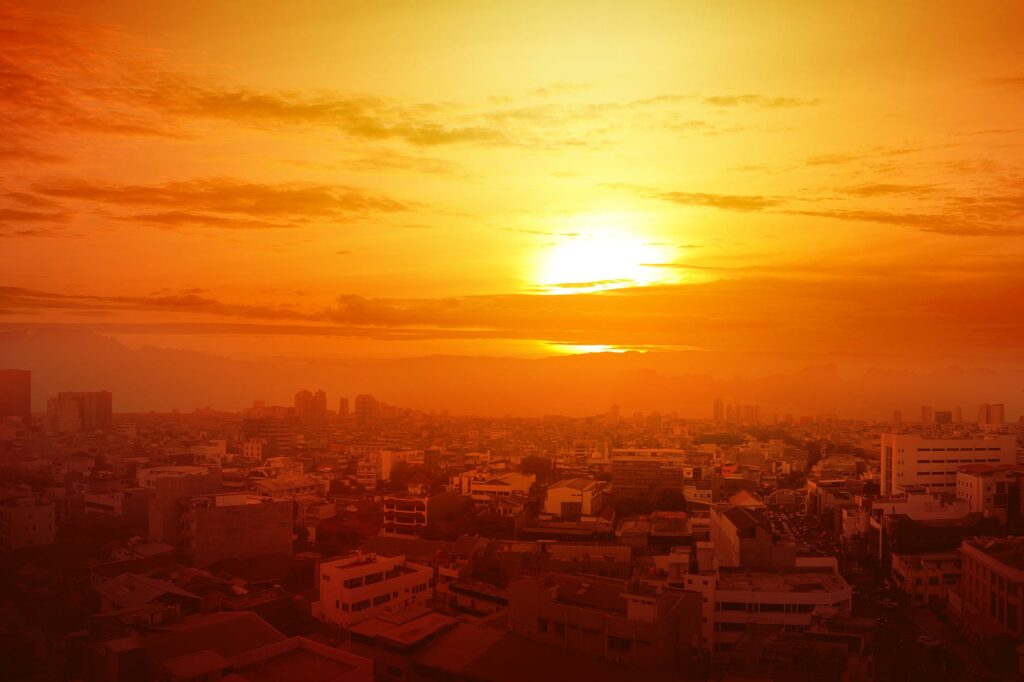 As the world grapples with increasing extreme heat from climate change, cities are adapting to protect residents' health.
Transit riders are particularly susceptible to heat as they wait for rides and travel to and from stations. A new UCLA-led study found that adjusting bus schedules to limit the amount of time riders are exposed to heat is one cost-effective solution to the problem.
In Phoenix, Arizona, rerouting as little as 10% of the bus fleet could reduce systemwide exposure to extreme heat by 35%, according to the study, which was published in Sustainable and Resilient Infrastructure.
"Places like Phoenix and Los Angeles have adopted the view that we should be increasing transit usage to reduce greenhouse gas emissions," said Noam Rosenthal, lead author of the study and a UCLA Ph.D. student. To realize those goals, however, those cities must first make sure that taking transit is a comfortable, safe option.
Rerouting buses to limit wait times and reduce riders' exposure to heat comes is a relatively inexpensive way to respond to the problem. While changes to bus fleet operation come at some costs, such as mobilizing of back-up buses that are often reserved to address special events and construction or repairs, operational changes are generally less costly than building and maintaining new physical infrastructure such as shading structures.
"It's a very attractive option that people should consider and that they're likely discounting," Rosenthal said.
To reach their findings, the study's researchers measured vulnerability by factoring in duration of exposure to extreme heat, average heat sensitivity based on passenger age, available vegetation for shading, income and cars per household.
Unlike older models that measure such factors based on geographical categories such as zip code or census tract, the researchers created a new, bottom-up model generated from individual household attributes and anticipated behavior outside the home at different times of day. "It's sort of a case study-based simulation about how people are going to get around and what they're going to do," Rosenthal said.
Extreme heat is a particular challenge for Phoenix, which has the fastest-growing population of any major city in the United States. Its average daytime maximum temperature in the summer is 111 degrees. And as climate change progresses, extreme heat events are projected to increase 1400%, from two per year to 24.4 per year by 2070.
Heat-related illnesses cause an average of 5 million deaths annually, according to a 2021 study. That number is projected to rise significantly with climate change. In Arizona, heat-related deaths more than doubled from 2010-2020, to 288 and, across the country, heat causes more deaths than hurricanes, tornadoes and floods in most years.