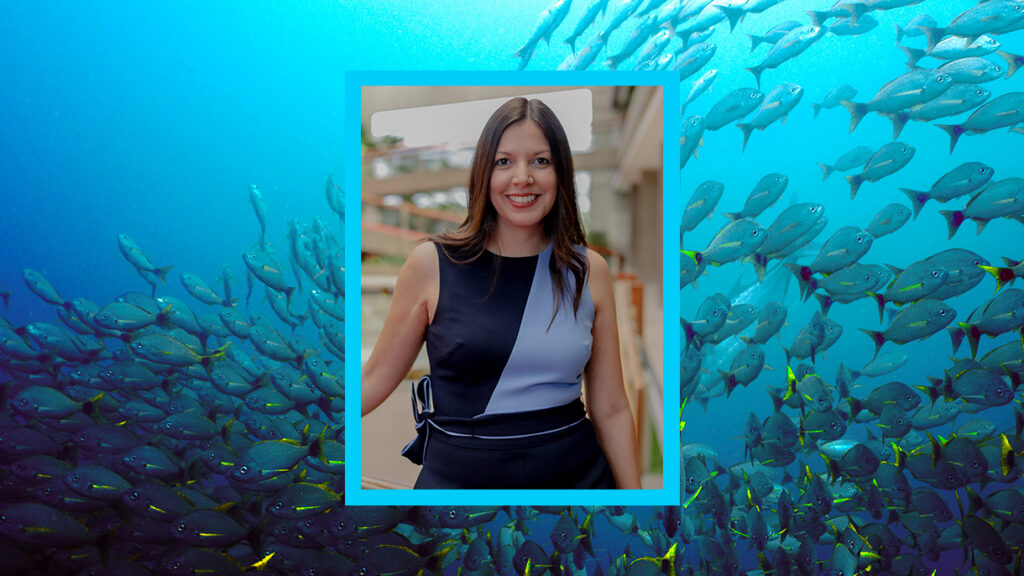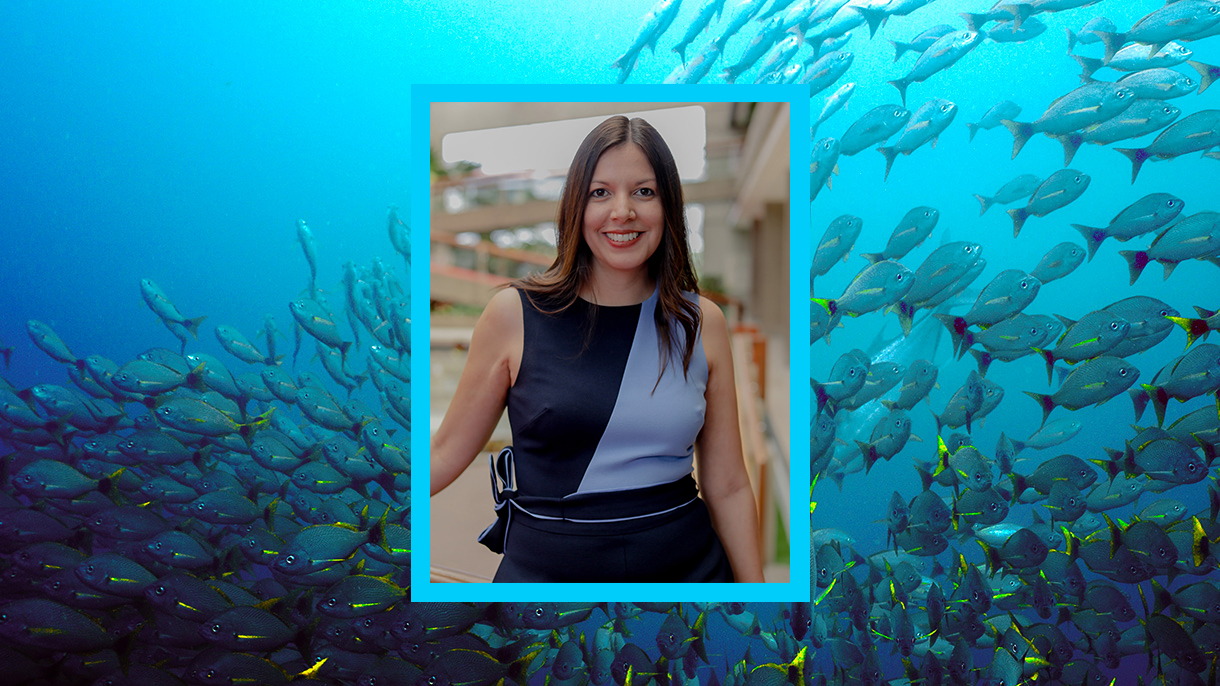 Story
Haydée Rodriguez-Romero leads Costa Rica's marine protection efforts
Compromise and community building are critical to creating people-centric environmental policies
Costa Rica is often considered an environmental leader and success story. Home to 28 national parks and various other reserves, protected areas account for over a quarter of its total land area — proportionally, that's more than any other country in the world.
Marine areas are a different story. Costa Rica's ocean territory spans over a quarter-million square kilometers (about 100,000 square miles), an area equal to more than five times the country's land area. Less than 1% is considered fully protected by the Marine Protection Atlas.
Haydee Rodriguez-Romero, vice minister of freshwater and ocean affairs within the Ministry of Environment and Energy, is working to change that. Her efforts to take care of the ocean were recognized and, in 2020, she was nominated for the UCLA Pritzker Emerging Environmental Genius Award.
Under her leadership, the government created a new set of inter-ministerial governance units to make decisions around marine spatial planning, development of the blue economy and surveillance and monitoring throughout Costa Rica's ocean territory.
She recognizes such decisions cannot be made without community buy-in and participation. That's why her team designed a participatory planning process that includes ocean-based industries, such as fishing and tourism. By also considering the cultural importance of different sites and the ecosystem services they provide to coastal populations, Rodriguez-Romero built a cohesive community that shares environmental goals.
However, the interests of these different groups have not always been aligned.
Coming from the nonprofit sector, Rodriguez-Romero understood the scientific and legal requirements for the establishment of marine protected areas. "They used to say this is really simple — you just need political will, here are the facts," she recalled. But her new role required a more holistic perspective on ocean issues that included the concerns of those who rely on the ocean for their livelihoods.
Meetings with fishery representatives during her first month as vice minister were tense. Out of concern for their profession, the fishermen asked Rodriguez-Romero to leave the room in their first meeting because they did not want to negotiate with the environmental sector. "They believed that we were against them and that we wanted to close all the fisheries," Rodriguez-Romero said. 
Leaving that meeting, Rodriguez-Romero realized that the job of reconciling between competing ocean management interests was going to be harder than anticipated.
Today, three years of relationship-building with fishermen has led to more open, inclusive, and productive conversations. 
Both parties realized they need to compromise to make progress. "That means that I need to see with the eyes of the fishermen and with the eyes of the people in coastal areas, and they also need to see with the eyes the ocean and the needs of a healthy ocean," Rodriguez-Romero explained.
One such compromise could take the form of a system of payments for ecosystem services to support ocean conservation. Communities in coastal areas are used to fishing, but fish stocks are declining due to climate change, forcing communities to look to alternatives. An ocean-based payment system might recognize the conservation services that coastal communities provide including coral and mangrove restoration activities. 
Rodriguez-Romero's efforts build upon a legacy of female leadership and problem-solving to ensure environmental rights for the future. 
Rodriguez-Romero grew up in Costa Rica and began her career helping communities organize around access to freshwater resources. Women played a critical role, fighting for water in the face of competing economic interests, such as golf courses and tourist developments.
Their efforts, not just to combat specific development projects, but to secure permanent rights for their communities, left a lasting impression.
"They were really worried about the future of their children," Rodriguez-Romero said. "They didn't want to just solve one issue now and leave the rest of the conflicts for the future generation."
In her current role, Rodriguez-Romero said that, again, women have a vital role to play. 
Within coastal fishing communities, conservation ethics are instilled into the next generation by teaching children to avoid eating vulnerable species like sharks.
In addition, Rodriguez-Romero identifies a trend towards more women participating in ocean planning dialogues. This is despite traditional male dominance of ocean-based sectors.
When a meeting gets tense, Rodriguez-Romero reflected, it is often the women who remind the room of the importance of finding a solution, not just fighting. 
To Rodriguez-Romero, much as the women who came before her, "solving environmental issues is always about people and always about human rights."
Looking back on her experience as vice minister, she recognizes not only the progress made towards ocean protection but her own personal growth. "Now I am a more complete professional and human being because I learned how to relate and how to connect with the people," she said.
Marine protected areas are important because they "increase the size, abundance and diversity of fish communities," said Paul Barber, UCLA professor of ecology and evolutionary biology. These designated areas shield marine ecosystems from overfishing, climate change, habitat degradation and other threats. Earlier this year, Costa Rica publicly announced an ambitious goal of 30% ocean protection by 2030. Rodriguez-Romero hopes the public will take ownership of the ocean-governance policies she created to make marine protection a part of Costa Rica's heritage for generations to come. In addition, she hopes that Costa Rica's ocean policies can serve as an example for other, larger nations, such as the United States, to follow.
"If a smaller country like Costa Rica can commit to ocean protection with the limited resources they have, certainly the U.S. could do the same," Barber said.