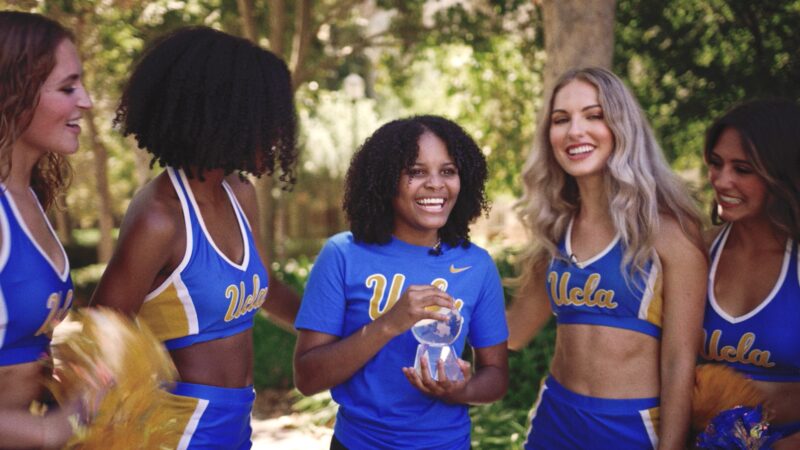 On October 13, UCLA honored Jaden Smith and Amariyanna Copeny, also known as "Little Miss Flint" at its annual gala.
The event was presented by Apogee Electronics. It featured opening and closing remarks by Harrison Ford along with performances and appearances by Issa Rae, Courteney Cox and Coco Arquette, Natasha Beddingfield, and Sting and Joe Sumner.
Former Vice President Al Gore and television producer Shonda Rhimes introduced the honorees.
In receiving the recognition for his work toward environmental justice and clean, safe water for everyone, Jaden Smith offered praise for environmental scholars working towards improving communities that need it most.
"I care so much about sustainability and climate justice," Smith said. "And this award means a lot — but what means more to me is the incredible research that UCLA is doing. As a climate activist, I know first-hand that this work is not easy."
Amariyanna Copeny, known for her activism to combat the Flint Water Crisis, said the problem is much more widespread and needs attention.
"America has a water crisis — it's just not talked about enough," Copeny said.
Graduate student Elijah Catalan showcased his work on environmental DNA, or eDNA. Danielle Hoague talked about her work with the Better Watts Initiative, Lorena de la Puente Burlando discussed governance of lithium mining in the Andes region of South America, and Jessica Heckman discussed how building up coastlines and coastal communities can improve resilience to extreme weather from climate change.  
Marilyn Raphael, director of the institute, noted that this cutting-edge research from future environmental leaders requires help.
"To support the work of the IoES takes a village," Raphael said. "It takes the support of communities around the world, and it takes the support of our friends."
The event, which was co-chaired by IoES Board of Advisors members Lawrence Bender, Alexandria Jackson, Janice Min and Jesse Sisgold, raised over $675,000 to support graduate students at UCLA's IoES. Donors included The Anthony & Jeanne Pritzker Family Foundation, Morton La Kretz and Linda Duttenhaver, and Eric and Wendy Schmidt. Additional support was provided by A+E Networks, Airly — a climate-friendly snack, and Taylor Guitars. To join them and give, visit the support page for the institute.
Portions of the program will be made available online, starting with the below segment on the Better Watts Initiative with Issa Rae and Danielle Hoague.