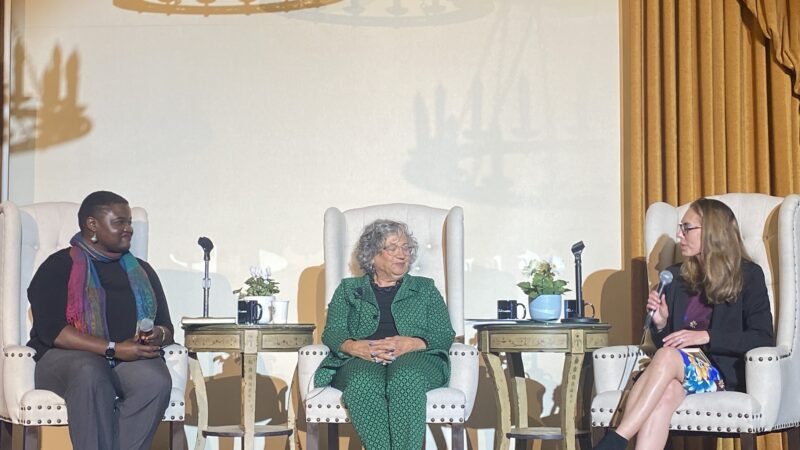 Story
Public talk underscores need for equity and regulation in the electrification of transportation
Transportation is responsible for about 50 percent of California's greenhouse gas emissions. For the state to meet its ambitious goal of reducing emissions to 40 percent below 1990 levels by 2030, it is essential to reduce vehicle emissions.
California has passed numerous laws stimulating green transportation. According to environmentalist Mary Nichols, making these laws work will take better enforcement.
"Regulations are really only as good as the enforcement that backs them up," Nichols said. "You cannot expect, even with all the voluntary goodwill in the world, that people are going to just go along because something is written in a codebook."
Nichols made the remarks at an April 4 panel discussion organized by the UCLA Luskin School of Public Affairs.
To illustrate the problem, Nichols brought up Volkswagen's violations of the Clean Air Act from 2009-2016. The company cheated emissions tests by equipping their diesel-powered vehicles with special devices. Working with the state of California and the U.S. government, Nichols helped reach a settlement that required Volkswagen to recall the vehicles and create an electrification fund to build electric vehicle charging stations.
Following the scandal, the company fired top management and pledged to produce electric vehicles with zero tailpipe emissions.
An increase in electric vehicle production from automakers is promising, but numerous equity and feasibility challenges remain to transition to green transportation, Nichols said.
Initiatives such as California's Clean Vehicle Rebate Program helped make costs of electric vehicles more comparable to those of gasoline cars, but the incentives need to go beyond the initial price of a car, she said.
Solutions could include generating a more affordable market for used electric vehicles, electrifying ride-sharing fleets and making public charging stations more accessible and available in more places.
Installing charging stations in disadvantaged communities would improve equity by making public charging stations more accessible. It could also incentivize people to visit neighborhoods they may otherwise pass by, driving spending and stimulating economies in low-income neighborhoods.
This can be done using California Climate Investments, which are proceeds of the State's Cap-and-Trade Program that are targeted to reducing pollution and improving public health in disadvantaged communities.
The transportation revolution won't happen immediately, Nichols said. It will require time and flexibility while seeking new allies, resources and energy sources — all with equity in mind.
"We have a moral obligation and we also have an opportunity to make progress," Nichols said.
The event, "Mary Nichols' Bold Roadmap to Cleaner Transportation", was part of the Meyer and Renee Luskin Lecture Series, which is co-hosted by the UCLA Luskin School of Public Affairs and UCLA Luskin Center for Innovation.
The discussion was moderated by Tierra Bills, assistant professor of public policy and civil and environmental engineering at UCLA, and Colleen Callahan, co-executive director at the Luskin Center of Innovation.