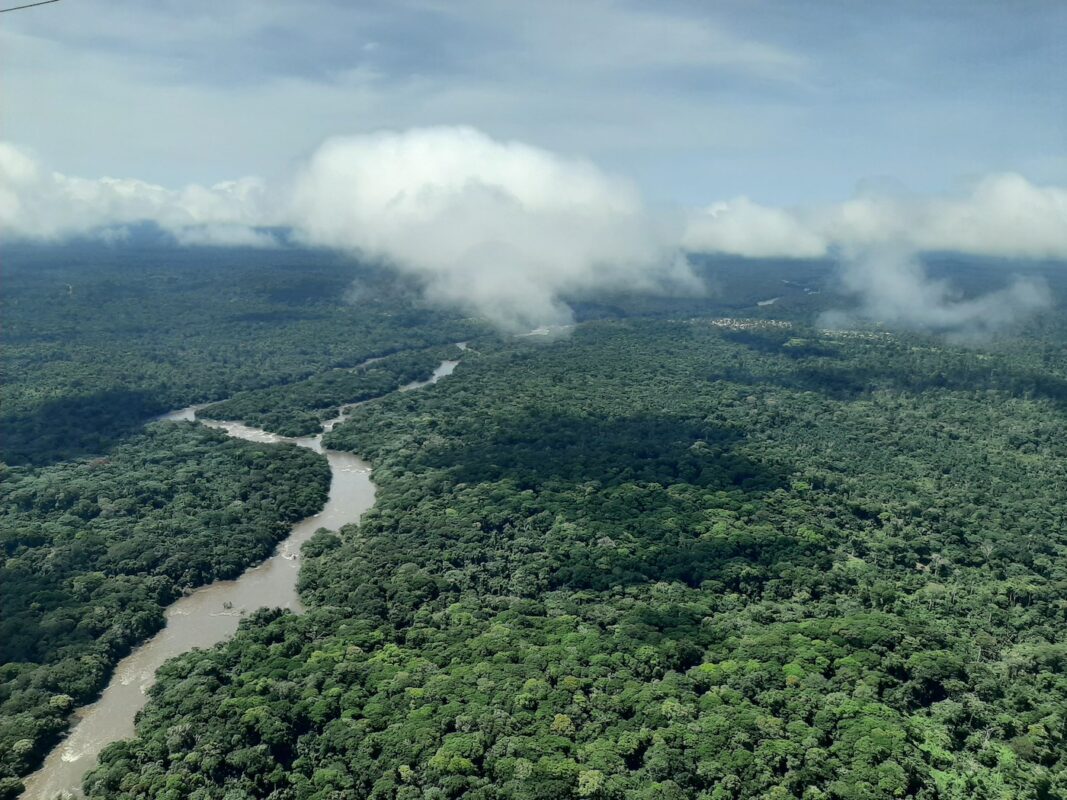 Story
Rainforest conservation meets cacao production in Congo Basin
From chocolate chip cookies to Mexican mole, cacao is a critical ingredient in some of the world's most cherished foods. But when it is farmed unsustainably, the results aren't sweet for Africa's rainforests.
Seventy percent of cacao is grown in West Africa, where clearcutting for farming has contributed to a 90% loss of forest cover over the past 100 years. It doesn't have to be that way.
The Congo Basin Institute, a joint initiative of UCLA and the International Institute of Tropical Agriculture, is working with companies, nonprofit groups and local communities to promote sustainable cacao production that will decrease forest loss in the Okapi Wildlife Reserve of the Democratic Republic of Congo (DRC). Deforestation threatens the region's biodiversity, including the reserve's namesake — the endangered okapi.
Last month, the United States Agency for International Development (USAID) extended the project until August 2026 with a $1.15 million investment. The goal is to sustain ecosystems and human communities alike by promoting cacao grown under the shade of neighboring trees. The project coalition encourages communities to factor conservation in land planning and stimulates exporters to buy from sustainable producers.
The project began in September 2021, when unsustainable cacao production was established as a threat in the region and an opportunity to act was identified, said Virginia Zaunbrecher, program manager for the Shade-Grown Cacao Project.
Linking the interests of smallholder farmers to conservation goals was deemed critical to success.
Project partners surveyed farmers to gauge their economic needs and investigate the biodiversity of the local ecosystem — analyzing populations of birds, insects and large animals such as forest elephants, okapi and gorillas. Then they called on private sector actors to acknowledge the impacts of cacao production on forest degradation. Those efforts led exporters representing 70% of the cacao export market from Eastern DRC to sign a statement of their intention to work collaboratively to limit deforestation.
Phase two, which began in late March 2023, focuses on creating monetary incentives that will encourage farmers to reduce deforestation by sparing some lands completely while cultivating cacao among native trees and vegetation that support wildlife.
Historically, the Congo Basin was a region of lush rainforest that hadn't faced much deforestation, said Zaunbrecher, who is also Congo Basin Institute's associate director. But that is rapidly changing.
With cacao demand growing and climate change making some areas unsuitable for farming, there is increasing pressure to expand further into Central Africa rainforests. A single road project aimed at improving truck access around Okapi Wildlife Reserve, scheduled for the next 18 months, is projected to reduce tree cover by 20% within five years, Zaunbrecher said.
"The threat to the forest is very real and very urgent," Zaunbrecher said. "We're trying to see if we can decrease it."
Individuals can support the conservation of forests and farmers' livelihoods by buying sustainably grown cacao, she said.
---
Other project stakeholders include:
Wildlife Conservation Society
Rikolto, a nonprofit organization that supports smallholder farmers
Okapi Cacao Cooperative
Union of Cocoa Growers of Congo
Private sector supporters including ZOTO, Silva Cacao and CocoaSource