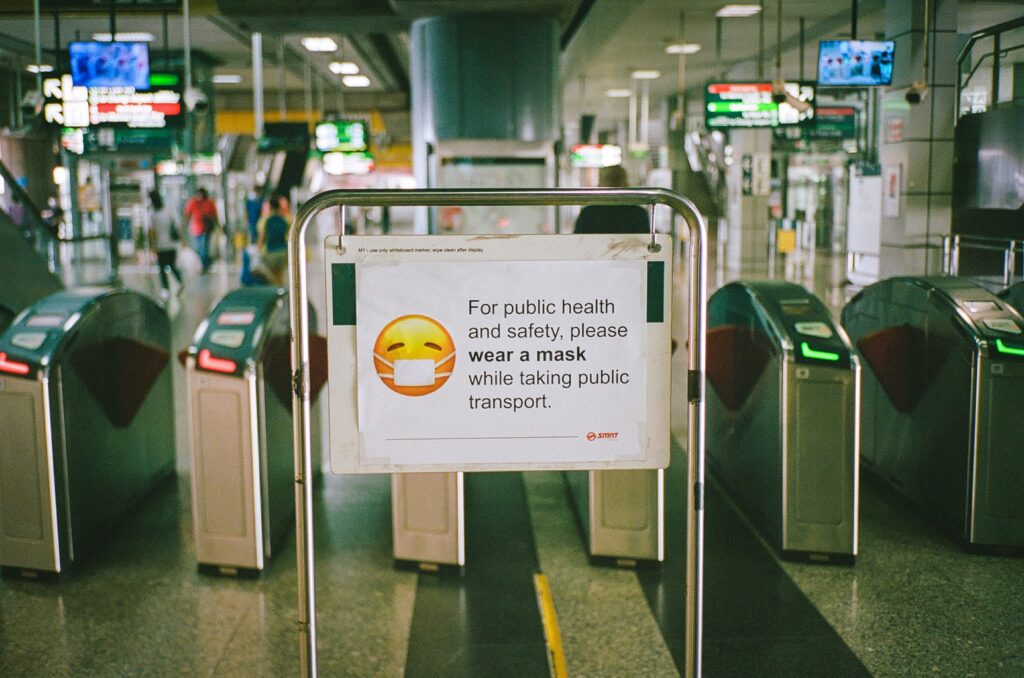 Story
Sustainability leaders discuss possible outcomes of pandemic
Corporate Partners Program event explored resiliency and what the future may hold
The abrupt onset of the coronavirus forced people, businesses, and organizations to aggressively prepare for a new reality and uncertain future. Around the world, institutions shifted to digital engagement, implementing work-from-home and remote learning policies.
At UCLA's Corporate Partners Program's virtual discussion Thursday evening, sustainability experts stressed that it is possible to leverage this moment creatively. The event, moderated by social and environmental impact consultant Gregory Lopez, explored how sustainability priorities shifted, trends that emerged and how to rebuild post-COVID.
Panelist Ben Stapleton is executive director of the U.S. Green Business Council (USGBC) Los Angeles chapter which aims to build a more sustainable environment in California using green buildings as the entry point. He says that despite the challenges, we're in a creative, transformational shift. The USGBC estimates we'll see a 20% to 30% increase in workers telecommuting permanently. According to Stapleton, this has significant implications for industrial real estate, which is facing low occupancy without a corresponding reduction to energy use.
"Now's the time to look at end response, energy storage and increased returns for efficiency because our buildings are going to need to be more flexible going forward," Stapleton said.
Occupant health is a concern on the rise, Stapleton said, as businesses and building managers focus on indoor air quality, circulation and filtration. According to the USGBC, people typically spend 90% of their time in enclosed spaces such as schools, offices and homes. About half of illnesses affecting workforces were related to work environment conditions, even before COVID-19. Everyone should have access to healthy spaces, Stapleton said, though costs of making that a reality may be too high for some.
As people determine how to return to school, work and other spaces safely, transportation must be considered, said Eva Moir, transportation planning manager for L.A. County Metropolitan Transportation Authority. At the peak of California's stay-at-home order, ridership plummeted 90% nationwide. There were two conclusions formed out of the sudden change in the transit system, Moir said.  
"Public transportation is a basic need and a lifeline for some of the most vulnerable and the essential workers in L.A.," noting that many public transit riders have no other options.
Since the onset of the pandemic, L.A. Metro has altered transit operations and schedules. They put new safeguards in place, giving drivers personal protective equipment, adding backdoor boarding and touchless payment options, and reevaluating emergency protocols.
As the pandemic upended so much of daily life, commuter patterns shifted — fewer people ride during typical rush-hour. L.A. Metro is trying to adapt morning and evening peaks, adjusting service schedules in real-time to respond to the new travel times that we're seeing.
One silver lining of remote working and learning has been improved air quality — the number of vehicles on the road has decreased while walking and biking are on the rise. In April, Los Angeles experienced its longest stretch of good air quality since the mid-nineties, according to United States Environmental Protection Agency data.
Moir said she hopes the L.A. region can continue to benefit from the positive effects of COVID-19 by establishing a new baseline for greenhouse gas emissions as we slowly reopen. She says L.A. Metro aims to reduce congestion, single-occupancy vehicles and greenhouse gases at the same time.
The pandemic has already transformed how we commute, live and work in many ways, and demand for teleconference apps increased amid the outbreak. Internet traffic surged as people moved to online platforms such as Zoom, said Susanna Kass, a data center advisor for the United Nations Sustainability Development Program. She asked event attendees to be mindful of their technology consumption habits as we adjust to a more digital world.
People often think of tailpipes and power plants as sources of pollution, but internet activity has a big carbon footprint — the energy that data centers use to support digital devices emit approximately 4% of global greenhouse emissions, according to The Shift Project, a carbon transition think tank. Every online activity comes with a small cost due to the energy needed to run devices and power wireless networks. Many data centers are powered by coal, natural gas and fossil fuels. The Shift Project says one email emits 4 grams of carbon dioxide and the 300 billion emails sent daily produce 1.2 trillion grams of carbon dioxide — equivalent to driving to the moon 12,000 times.
We have become more reliant on services that let us learn and work from home. In the first four months of the pandemic, Zoom experienced 400% customer growth and Google Meet surpassed two million new users per day. The growing demand for connectivity means much more energy is needed, increasing carbon emissions.
Kass urged attendees to consider how we are going to clean up the internet usage in the U.S., as advocated for in the UN's Sustainable Development Goals. "The cleanest data center is not the one that is powered by solar or wind, it is the one that you don't need to build," she said.
She added she would like to see the data technology sector transition to a circular model, recycling and repurposing waste, while remaining cognizant of energy usage and connectivity needs.
The pandemic is accelerating an unprecedented growth of data centers. "Everybody doing their own part and demanding that their provider uses clean energy will make a difference," Kass said.
---
Image: A metro station sign reminding passengers to wear their masks.