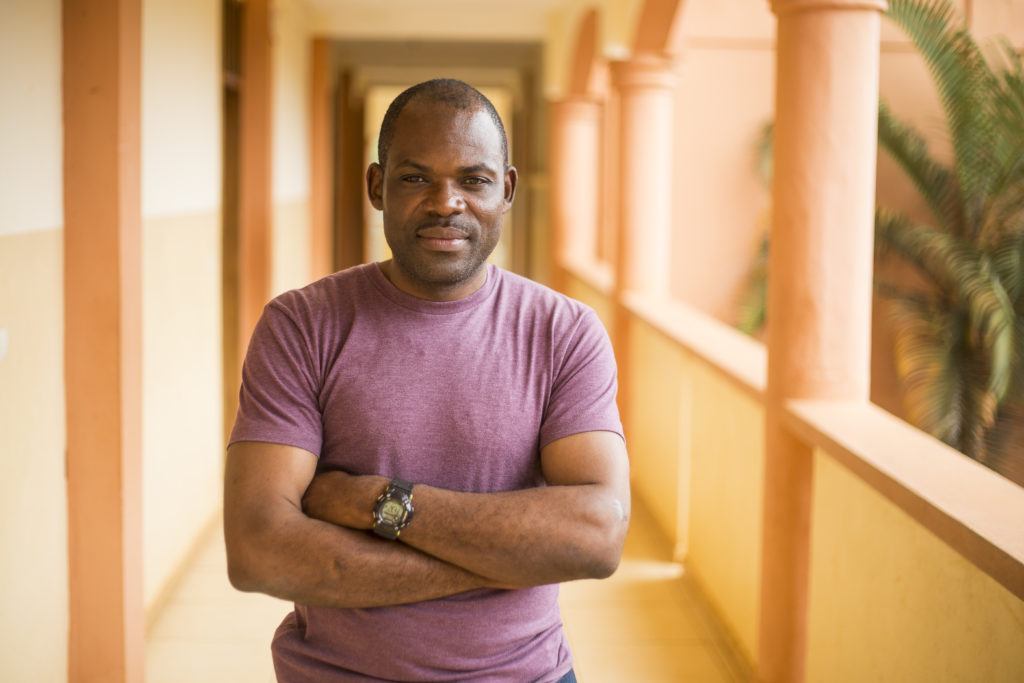 Story
UCLA's Kevin Njabo selected to give TEDGlobal talk
Kevin Njabo is on a roll.
Two months ago, the professor was named UCLA Institute of Environment and Sustainability's 2017 Pritzker Fellow. Now he's preparing to take stage in front of a worldwide audience. Today, TEDGlobal announced he will be an official speaker at its annual conference.
The talks take place Aug. 27-30 in Arusha, Tanzania, where Njabo joins a lineup that includes world-renowned scholars, entrepreneurs and the current presidents of Rwanda and Mauritius—Paul Kagame and Ameenah Gurib-Fakim.
The focus of this year's TEDGlobal event is to bring together diverse leaders who can shape the future of Africa, where "both opportunity and danger are rising," the website states. Since its 1990 inception, TED talks have been watched more than a billion times, with individual talks often reaching millions of views.
For his part, Njabo plans to speak about how his life's journey led the conservation biologist to become Africa director of the Congo Basin Institute, a UCLA project established two years ago in Cameroon as a base for scientific research and education in sub-Saharan Africa. Working with local communities, the institute provides high-level educational opportunities for African scholars—countering the brain drain that removes the continent's best and brightest from serious regional problems such as food insecurity, infectious disease outbreaks and the effects of climate change. 
Building on early successes—including establishing permanent, state-of-the-art educational facilities and reopening a long-shuttered rainforest research station—Njabo says the institute stands ready to transform the entire region and flip the traditional script.
"Let's stop painting Africa as a continent of darkness," Njabo said. "The Congo Basin Institute is that vision that gives a positive outlook of what Africa can be."
Njabo himself had to leave his native Cameroon to pursue his educational and research goals—eventually leading him to UCLA, where he works with professor Tom Smith in the Center for Tropical Research. He also witnessed first-hand the widespread poverty the region faces, and contracted malaria as a child. The institute seeks to alleviate those problems in ways that are sustainable and beneficial for local communities.
Through the Congo Basin Institute and his upcoming TEDGlobal talk, Njabo is giving African scholars a different path, one that will benefit their own communities. He's also giving UCLA students the chance to do fieldwork on issues such as protection of endangered species and sustainable ebony production in a part of the world that's very different from California.
"In 50 years, I hope we'll be talking about the brain drain of western scholars leaving for better opportunities in Africa," he joked.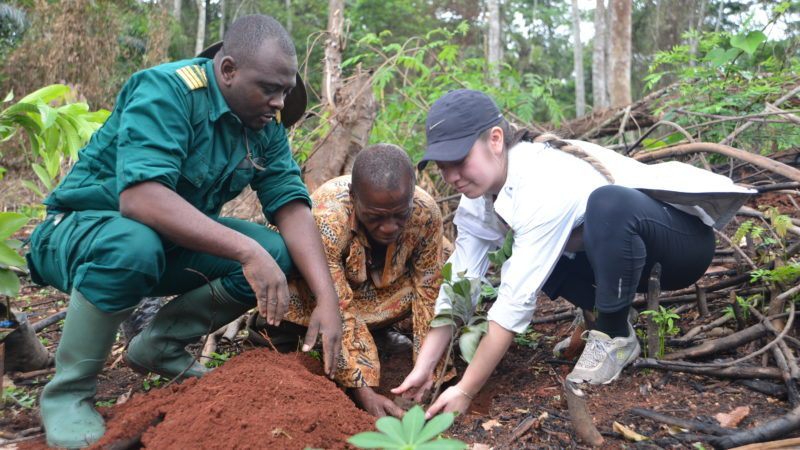 1/12/2018: Click here to view the TED Talk.