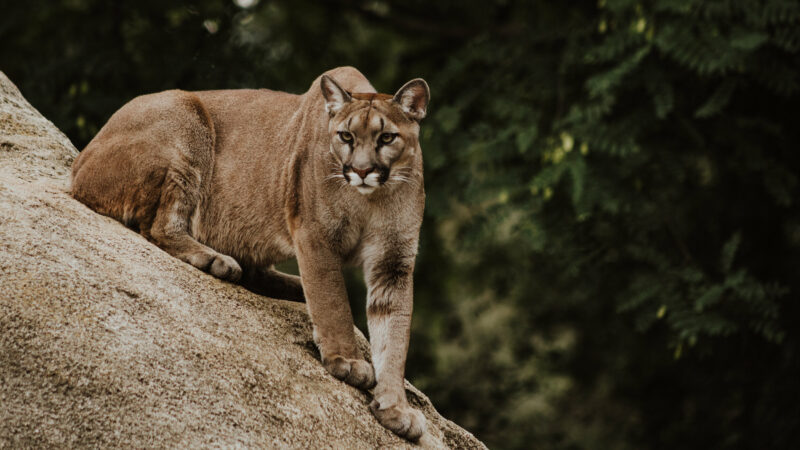 Event
30×30 California: Conservation Science and Policy in Action
2023 La Kretz Center Public Lecture
Join us on Sunday, April 2nd for the annual UCLA La Kretz Center Public Lecture. We are excited to have Drs. Jennifer Norris and Brad Shaffer to discuss California's pathbreaking initiative to conserve 30% of California natural areas by 2030.
Please join us for an informal presentation and lively discussion led by Dr. Jennifer Norris, the California Deputy Secretary for Biodiversity and Habitat at the California Natural Resources Agency, as she gives us an insider's look at the California "30×30 Initiative", a science-based plan to protect our state's biodiversity by conserving 30% of our land by 2030.
The event will continue with an overview by Dr. Brad Shaffer describing the California Conservation Genomic Project (CCGP) and the La Kretz Center's efforts to use 21st century genomic methods to develop conservation strategies that will benefit the 30×30 Initiative.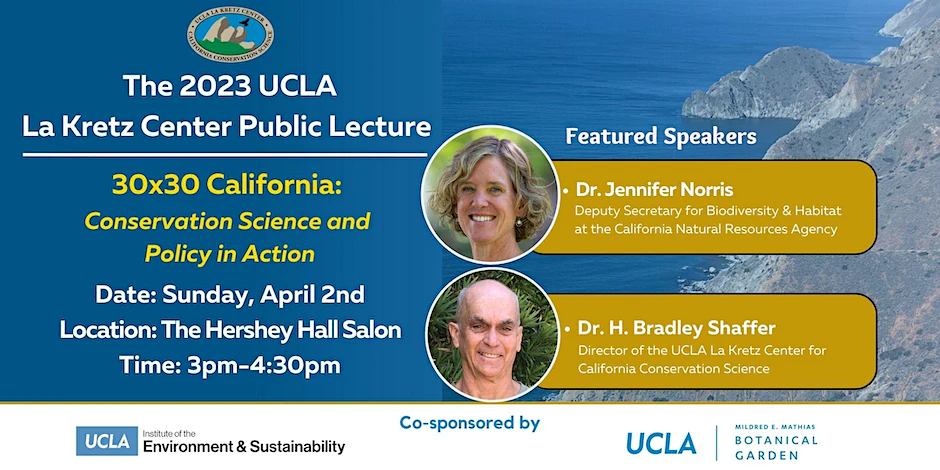 Following a Q & A session, please stay for light refreshments and a chance to chat with our current La Kretz postdoctoral researchers and learn about the work we are funding to enhance California conservation science.
This free event is open to the public, but requires an RSVP.
For more information about California's 30 x 30 Initiative & the CCGP, visit:
www.californianature.ca.gov/pages/30×30-partnership/
Parking Information:
The closest UCLA parking structure to Hershey Hall is Parking Structure 2 at 602 Charles E Young Drive. For more details on where to park on UCLA campus and how to pay for parking please visit the Visitor Parking page of the UCLA Transportation website:
transportation.ucla.edu/campus-parking/visitors
This event is funded by the UCLA La Kretz Center for California Conservation Science and is co-sponsored by UCLA's Institute of Environmental Science and the Mildred E. Mathias Botanical Garden.