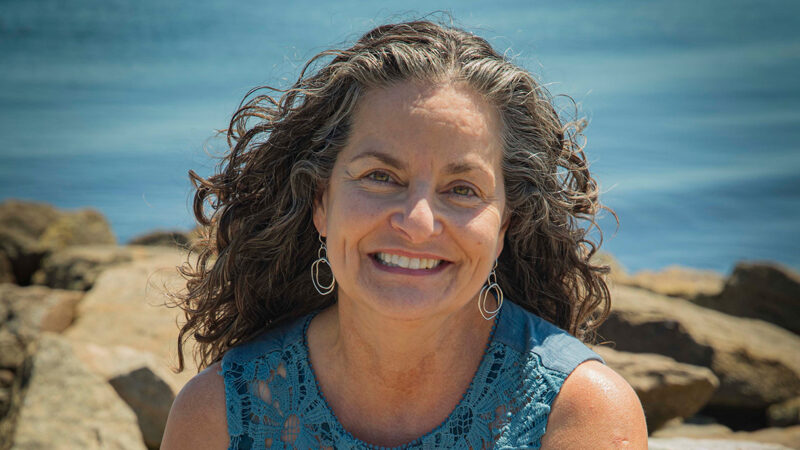 Event
The Center for Diverse Leadership in Science Presents: A Meet & Greet with Catalina Martinez
Navigating a Sea of Options, Opportunities, and Obstacles: My Circuitous Journey to a Career in Ocean Science
The Center for Diverse Leadership in Science is pleased to host Catalina Martinez. Please join us on July 31, 2023, from 10-11:30am PDT where she will speak on diversity, equity, and inclusion in ocean science in her talk "Navigating a Sea of Options, Opportunities, and Obstacles: My Circuitous Journey to a Career in Ocean Science."
After the talk we invite those in the early stage of their career to lunch with Catalina from 12pm-2pm PDT, followed by a roundtable discussion on experiences navigating the geosciences between 2pm-4pm PDT.
This event will take place in UCLA Slichter Hall (Room 3853). Please RSVP in advance if you'd like to join the talk in person, or remotely through Zoom.
Please share and encourage others to come!
More about Catalina Martinez
Catalina Martinez is the Equity Advisor for NOAA Ocean Exploration (OE), providing strategic guidance to help integrate and advance diversity, equity, inclusion, accessibility, and justice (DEIAJ) priorities within NOAA, and also externally across a broad spectrum of STEM institutions and agencies. This work includes considering new ways to infuse DEIAJ across operations, programs, procedures, data access, and service delivery, and expanding partnerships prioritizing co-creation and sustainable relationship building with underrepresented and marginalized groups and communities. Ms. Martinez also works in a variety of ways to mitigate barriers to entry, persistence, advancement, and success for underrepresented and marginalized groups in STEM academic programs and the workforce. A certified diversity professional with three graduate degrees from the University of Rhode Island (MS Oceanography, MMA Marine Affairs, MBA), Ms. Martinez began her ocean science career with NOAA more than 20 years ago helping to formalize and manage important regional NOAA partnerships in the Northeast. She spent many years working on telepresence-enabled expeditions to explore little-known and unknown ocean areas.
Ms. Martinez has been honored with several awards over the years for her work, including being recognized by the YWCA as one of their 2015 Women of Achievement in Rhode Island (RI) for promoting peace, justice, freedom, and dignity. In 2016, Ms. Martinez received the NOAA OAR EEO Diversity Award for exemplary service and dedication to improving the representation of women and marginalized groups in STEM, and in 2019 Ms. Martinez was awarded the Women of Color in STEM Diversity Leadership in Government Award for demonstrating sustained leadership in creating a more diverse, equitable, and inclusive Federal workforce. Ms. Martinez also received the 2022 URI Graduate School of Oceanography Distinguished Achievement Award for excellence in professional achievement, leadership contributions, community service, and philanthropy. Most recently, she was selected as one of four finalists for the 2023 Remarkable Women of RI, a National competition that honors the influence that women have had on public policy, social progress, and quality of life in the state.