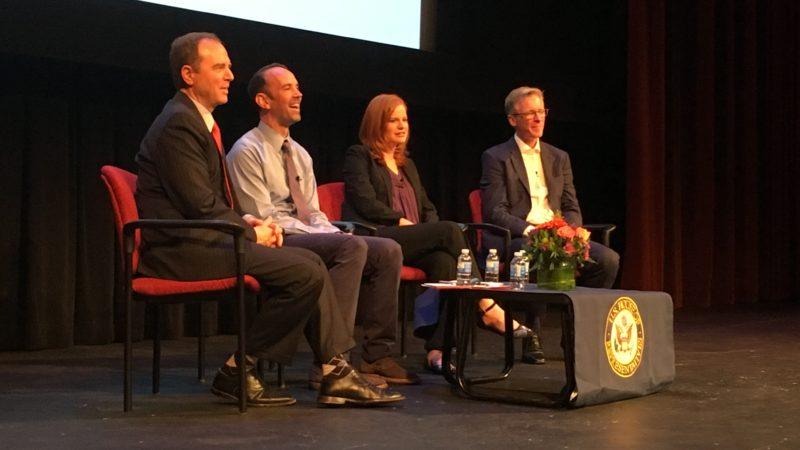 Event
Climate Change Town Hall
A Conversation with Congressman Adam Schiff
On April 21, 2017, Rep. Adam Schiff held a town hall on climate change at Caltech's Beckman Auditorium. Center for Climate Science Director Alex Hall joined the panel, along with UC Riverside's Francesca Hopkins and Caltech's Tapio Schneider, to discuss how global climate change will affect us in California — and what we can do about it.
Starting my town hall in Pasadena at Caltech to discuss the perils of climate change and the Trump Administration's counterproductive — and destructive efforts — to reverse the gains we are making. Watch here:

Posted by Congressman Adam Schiff on Friday, April 21, 2017
If you missed the event, you can view it here, via Congressman Schiff's Facebook Live feed.