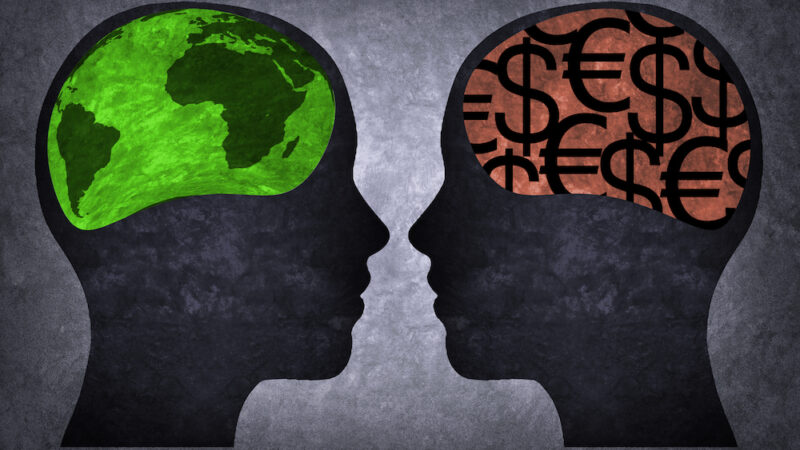 Event
Does environmentalism need to make peace with capitalism?
A Zocalo & UCLA Anderson event. Moderated by Warren Olney, Host, KCRW's "To the Point"
As they confront pollution and climate change, environmentalists have had to grapple with the demands of capitalism.
Some see markets and corporations as obstacles to saving the planet, while others seek to weaken the capitalist system through government regulation, litigation, and appeals to the public to limit consumption. But so far, curbs on capitalism have had limited success in mitigating climate change, or producing transformational reversals of environmental damage. How can you change the consumption habits of billions of people? Does human nature require people to see personal benefits—to their health, finances, or status—before they choose to live differently? UCLA Anderson School of Management business economist Magali Delmas, author of The Green Bundle: Pairing the Market With the Planet, visits Zócalo to explain how a revolution in sustainability might be achieved by harnessing the natural human urge to consume.
Moderated by Warren Olney, Host, KCRW's "To the Point"