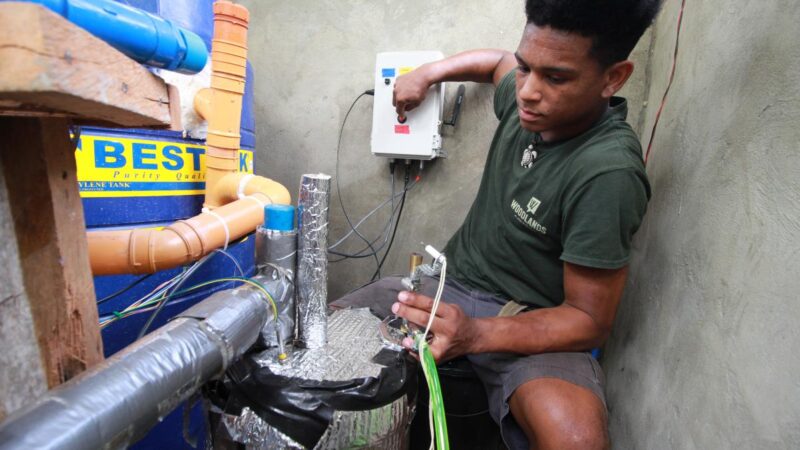 Event
Meet & Greet with Ph.D. Candidate Brandon Hunter, Duke University
Guest speaker Brandon Hunter will give his talk on environmental justice and sanitation solutions
The Environmental Justice Working Group at CDLS invites you to join us in welcoming our guest speaker Brandon Hunter to UCLA for his talk on environmental justice and sanitation solutions on January 17, 2020 at 12:30pm in La Kretz Hall 3rd Floor Large Conference Room.
Brandon is a Ph.D. Candidate at Duke University in the Department of Civil and Environmental Engineering working on the Anaerobic Digestion Pasteurization Latrine (ADPL) project, where he is focused on improving the biological treatment processes of the system. He's also worked closely on sanitation justice issues in Lowndes County, AL with CDLS Board Member and environmental justice activist, Catherine Flowers. You can learn about the sewage problem that is afflicting the residents of Lowndes by reading this article.
If you are unable to join in person, you can join remotely through Zoom.
Please share and encourage others to come!
The Environmental Justice Working Group at CDLS aims to to build critical mass and connect people to work collaboratively and lend expertise to each other on environmental justice problems relating to soil, water, atmospheric pollution, and human health. They meet weekly for Winter Quarter on Tuesdays 2pm-3pm in Geology 2655.