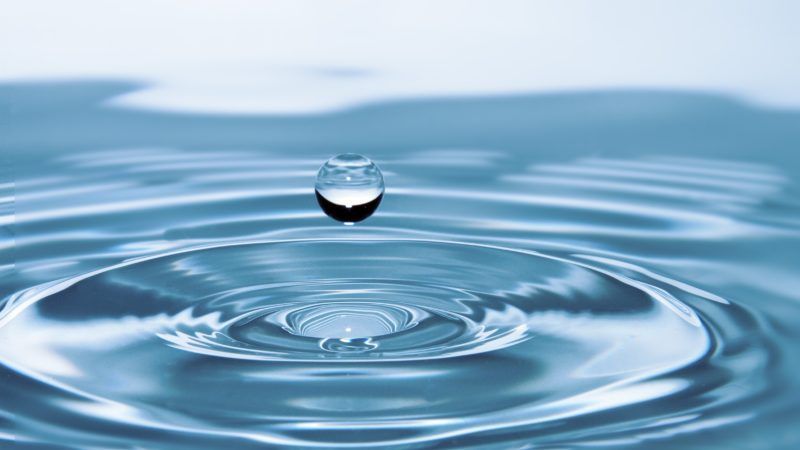 Event
Spotlight on Sustainability: Preparing Your Company for Water Resiliency
Corporate Partners Program Symposium
The Corporate Partners Program of UCLA's Institute of the Environment and Sustainability is proud to present:
Spotlight on Sustainability: Preparing Your Company for Water Resiliency
UCLA water experts and business leaders will come together to discuss what steps companies can take to ensure that they are prepared for our water future. Speakers will address:
Cutting-edge water technologies to improve water efficiency and increase recycling
Incentive programs that are driving companies to adopt best practices
Company water risk evaluations as a part of strategic planning
Examples of practices companies have adopted to achieve water resiliency in their businesses
Speaker names and bios below
3:00-5:00pm Panel Discussion
5:00-6:30pm Networking Reception with complimentary food and beverage featuring sustainable beer from Dry River Brewing
Free for CPP members, $25 for non-members. Includes parking validation. Register
LA Cleantech Incubator (LACI)
525 South Hewitt Street
Los Angeles, CA 90013
We encourage you to consider Alternative Transportation Options.
Questions should be directed to Jennie Dean
Learn more about CPP membership here
Speakers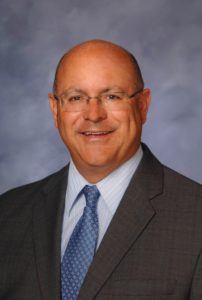 Martin Adams, Chief Operating Officer, LA Department of Water and Power
Martin Adams is the Chief Operating Officer for the Los Angeles Department of Water and Power (LADWP), responsible for overseeing the City's Water and Power Systems and key support functions. Prior to his appointment,  Adams served as the Senior Assistant General Manager of the Water System. With more than 32 years of experience with LADWP, Adams spent ten years as the Director of Water Operations in charge of the day-to-day operation and maintenance of the historical Los Angeles Aqueduct and the City's vast water supply, treatment, and distribution network.  Adams is a life-long resident of the Los Angeles area, and received his Bachelor of Science degree in Civil Engineering from Loyola Marymount University in Los Angeles.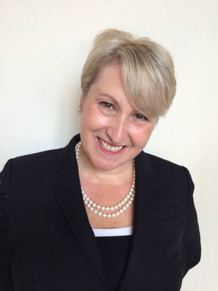 Joanne Beatty, Director of Sustainability Services, KPMG
Joanne Beatty has held her current role since October 2010. Prior to that she was an Associate Director with KPMG's Australian Climate Change and Sustainability practice and a senior executive in the Victorian State Government in Australia. In her current role Beatty advises companies on corporate responsibility, environmental, social, health and safety regulatory compliance as well as climate adaptation and water matters. 
Beatty has extensive experience working with businesses, NGOs and utilities on water security. She worked with organizations and utilities during Australia's 2000's Millennium drought, which was one of the worst droughts in the country's recorded history. During this time Beatty project managed a diverse range of drought response solutions including water conservation, storm-water management, water recycling and reuse as well as working with the water corporations on major infrastructure projects from business case development to implementation stage. 
She holds a Bachelor's degree with Honors in geography (fluvial geomorphology) and a Master's Degree in public policy from the University of Melbourne, Australia. Beatty was KPMG's global representative on the World Business Council for Sustainable Development Water Working Group between 2010 and 2014, and is a technical subject matter professional on the US Business Council for Sustainable Development Water Synergy project.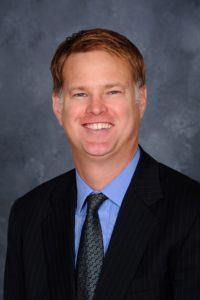 John Marler, Senior Director of Energy and Environment, AEG
John Marler is Senior Director of Energy and Environment at AEG, the world's leading sports and live entertainment company. In this role, he oversees AEG's corporate environmental sustainability program, AEG 1EARTH, and AEG Energy Services, AEG's corporate energy management program. Marler came to AEG from Southern California Edison where he focused on renewable and alternative energy contracts and smart grid research and development. Before joining Edison, Marler practiced law for four years as an attorney in New York State, focusing on commercial litigation and business transactions. He also serves on the Sustainability Committee for the City of Claremont, California, and on the board of directors of GRID Alternatives Greater Los Angeles.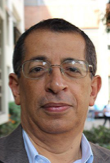 Yoram Cohen, Distinguished Professor of Chemical & Biomolecular Engineering, UCLA
Dr. Yoram Cohen is a Distinguished Professor of Chemical & Biomolecular Engineering (CBE) at UCLA where is also on the Faculty of the Institute of the Environment and Sustainability. He holds the Rosalinde and Arthur Gilbert Foundation Chair and is a UCLA Luskin Scholar. He received his B.S. and M.S. in Chemical Engineering from the University of Toronto (1975, 1977), and a PhD from the University of Delaware (1981).  He is Director of UCLA Water Technology Research (WaTeR) and Director of the UCLA Younes and Soraya Nazarian Center for Israel Studies. Dr. Cohen is co-founder and member of the UCLA/NSF Center for Environmental Implications of Nanotechnology (CEIN) which received the 2012 California Governor's Award in Green Chemistry.
He is a recognized expert in water purification and desalination, membrane separation processes, environmental impact assessment, and nanoinformatics, with over 230 published research papers and book chapters, 400 conference presentations and 150 invited talks. He developed patented water treatment and desalination technologies, new membranes, in addition to software for environmental impact assessment. Dr. Cohen has contributed to policy and regulatory efforts focused on environmental protection and economics of water reuse and has an active program devoted to assisting disadvantage communities develop safe drinking water resources.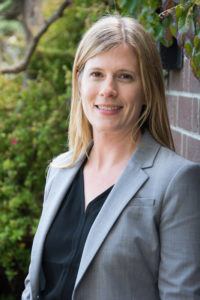 Kirsten James, Director of California Policy, Ceres
Kirsten James leads the development of strategy and policy objectives for Ceres's California-focused work, including the business-led California water campaign, Connect the Drops.  James also maintains and builds Ceres' business and investor partnerships within California and mobilizes them in support of public policies that call for sustainable water management, clean energy and greenhouse gas emissions reductions in California.
Prior to Ceres, James worked for 9 years at the Santa Monica-based environmental group, Heal the Bay.  She served as their Science and Policy Director, leading the organization's efforts related to statewide and regional water quality and water supply policy and regulation.  She graduated with a bachelor's degree from Northwestern University and a Masters of Environmental Science and Management from the Bren School at University of California Santa Barbara.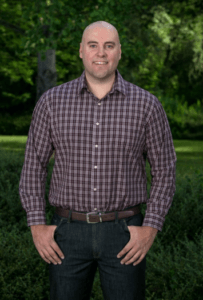 Josh Prigge, Director of Regenerative Development, Fetzer Vineyards
Josh Prigge guides the vision and execution of game-changing regenerative measures at the world's first Zero Waste-certified wine company. In 2015, Prigge successfully completed the certification process for Fetzer Vineyards' landmark B Corp certification, standards for which are widely recognized among the highest for social and environmental responsibility in business. Now Prigge is moving Fetzer Vineyards towards a Net Positive future, aiming to eliminate all negative impacts related to business activities while increasing positive outlays, resulting in a targeted positive corporate footprint by the year 2030.
Prior to joining Fetzer Vineyards, Prigge was the Sustainability Coordinator at Hawai'i Pacific University, and also served as President of the Sustainability Association of Hawai'i. He holds an MA in Global Leadership and Sustainable Development and an MBA from Hawai'i Pacific University, along with a number of certifications including: LEED Green Associate; Building Operator Certification® (BOC): Energy Efficiency for Commercial Buildings; and Global Reporting Initiative certification.
Moderated by:

Emily Guerin, Environment Reporter, Southern California Public Radio
Emily Guerin is the Environment Reporter at KPCC. She has been reporting on energy and environmental issues in the American West since 2012. Guerin came to KPCC from North Dakota, where she covered the state's historic oil and gas boom for Inside Energy, a multimedia journalism collaboration covering energy issues in Wyoming, Colorado and North Dakota. She won multiple awards for her reporting, including two regional Edward R. Murrow awards for stories on oilfield spills.
Previously, she lived in a town of 1,200 on Colorado's rural Western Slope while reporting on natural resource and environmental issues for the Western magazine High Country News. She has also lead wilderness trips for the National Outdoor Leadership School (NOLS).
---
Pre-event
You are also invited to the quarterly LACI Water Cluster meeting, 1-2:30pm on January 18. The Cluster Initiative at Los Angeles Cleantech Incubator is a space where stakeholders from different sectors are able to collaborate, and forge innovative partnerships with an emphasis on the value that technology can bring to the water sector in the Greater Los Angeles region. RSVP and email Aayushi with any questions