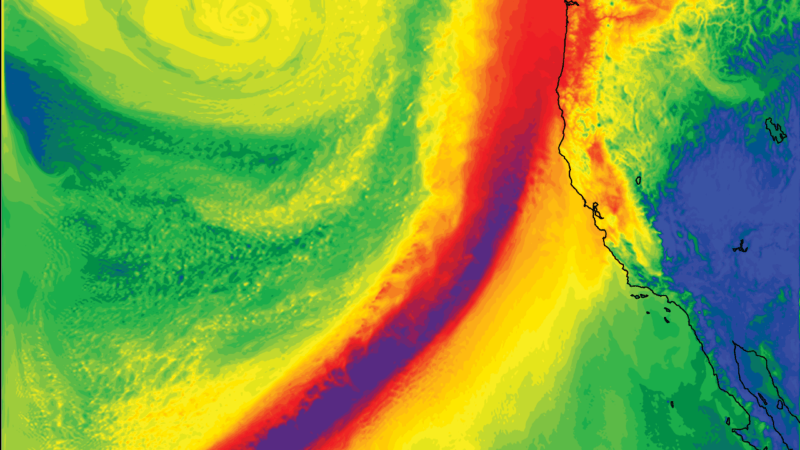 Headline |
Daniel Swain in New York Times: Atmospheric Rivers Are Back. That's Not a Bad Thing.
Remember atmospheric rivers?
Earlier this year, they hit California's collective consciousness in a big way, as the state reeled from the catastrophic flooding, mudslides and pounding rain they brought with them.
This week, much to the dismay of anyone eyeing a weekend outdoors, atmospheric rivers are back and forecast to pour cold water (and snow) on the Bay Area and other parts of California.
As Daniel Swain, a climate researcher and the author of the Weather West blog, put it: "Enjoy the upcoming 10 days of 'Mayuary.'"
In March, I wrote about how Mr. Swain and other experts predict that such storms are part of increasingly extreme, climate change-driven weather whiplash.