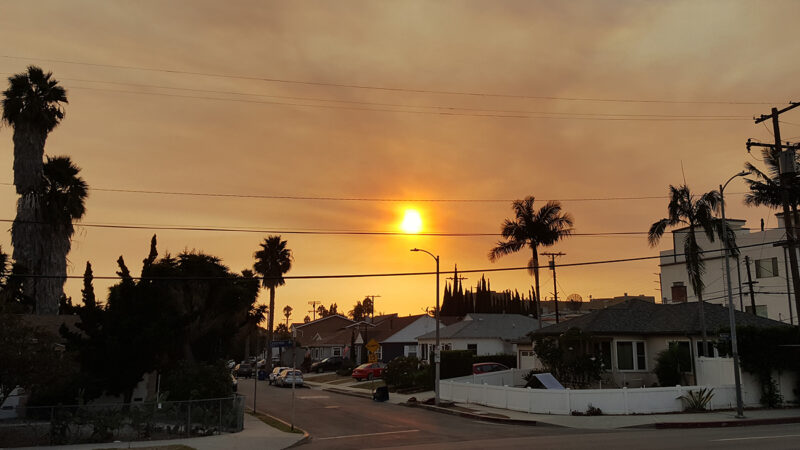 Headline |
Daniel Swain new research assesses Western US population to hazardous co-occurrence of fine particulate matter and ground-level ozone
The hazardous co-occurrence of fine particulate matter and ground-level ozone is more common as wildfires and extreme hot weather increase. A new study co-authored by the University of California, Los Angeles's Daniel Swain assesses the population's exposure in the American West. Air pollution is able to not only enter the human lungs but also cross into the bloodstream causing decreased lung function, irregular heartbeat, and even premature death.
"It has gotten hotter, wildfire conditions have gotten worse and we're seeing more persistent periods of high atmospheric pressure," he said. "Each of those factors is projected to increase in the coming years."
Swain says it could be practical for cities to implement emissions-reduction measures during periods of hazardous air quality, and it would likely help reduce the dangers to human health.